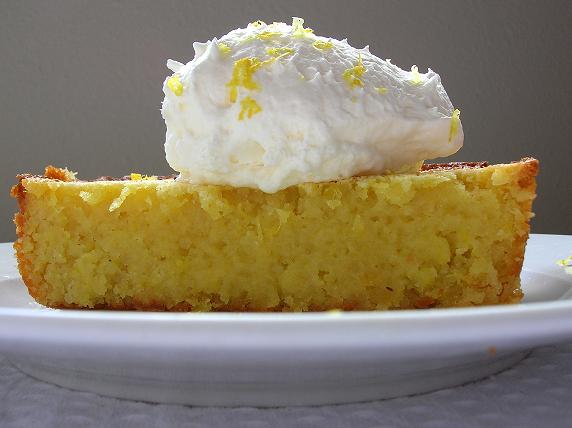 No real time to post. We had an interesting week of birthdays, deaths, Urgent Care visits(my ankle again) and trying not to melt. I dug this cake up out of my archives(which after I post this, there is nothing left in the archives…yikes).
I was most interested in this cake because you have to boil the oranges and lemon for an hour. Not something I do on a regular basis. Also if you make this, make sure you have enough almond meal. I didn't pay attention to how much it needed(luckily I had enough) and it wiped me out of my whole bag. What you get in return is a lovely citrus scented cake that is crispy on the outside and super moist on the inside. The recipe calls for melting apricot jam and glazing the cake when done, I didn't do that. Just plain old whipped cream and some lemon zest did the job quite nicely.
I promise to get a real post up sometime this week. Till then, have a great week and keep cool.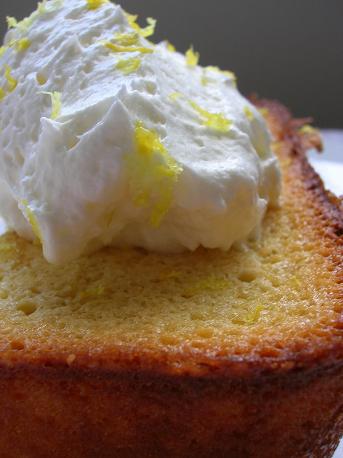 Orange Almond Cakes
unsalted butter, for greasing
2 oranges
1 lemon
6 eggs
2 ¼ cups superfine sugar
5 ½ cups ground almonds
1 rounded tsp baking powder
Preheat the oven to 350F.
Butter 8 individual tins and line the bases with parchment. I made two larger loaves.
Put the oranges and lemon in a saucepan and cover with water. Place a lid on and bring to the boil, then turn the heat down and simmer for about 1 hours, or until the fruit can be pierced easily.
Deseed the oranges and lemon, put them in a food processor and process to make a puree. Put in a bowl and set aside.
In another bowl, beat the eggs and sugar until they are just combined-do not overbeat them as this will aerate the mixture too much.
Add the orange and lemon puree and finally fold in the ground almonds, with the baking powder.
Mix well, spoon into the prepared tins and bake about 35 minutes(mine took about 50 minutes because I made larger) or until a knife inserted in the center of one of the cakes comes out clean.
Remove form the oven and cool the cakes in their tins before taking them out.
Adapted from Breakfast, Lunch, Tea Rose Bakery by Rose Carrarini