These Citrus Scented Almond Cupcakes with Blood Orange Icing are a dense and moist cupcake dipped in yummy glaze.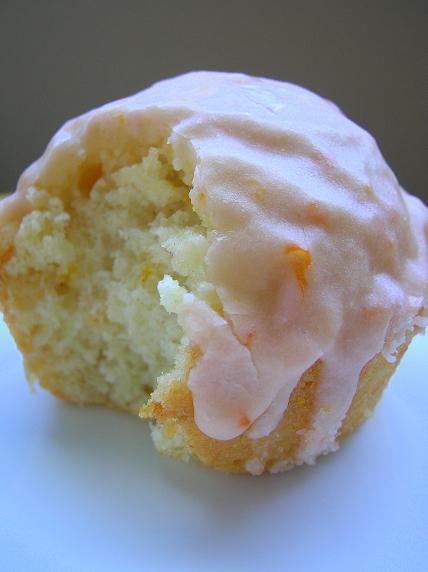 So my parents come for a quick holiday here on Friday(so I may be MIA for a little bit).
My mom, who is technically challenged, always tries to be supportive of my "Internet food stuff" and what not.
She asked me a question the other day that I did not know the answer to.
She said, "how many people read your Internet food site?"
A good question.
If she had asked me before I made and posted about Snickerdoodle muffins I would have told her about 35.
However, after making those muffins, I got over 30 emails from people I didn't even recognize(as regular readers of my blog) telling me how much they loved those muffins and how great they turned out(*blush*).
So that got me thinking…how many people do read my blog?
So if you normally don't comment, could you today, so I know you are out there.
And well, if you usually comment, could you do it again…you know to make me feel good :).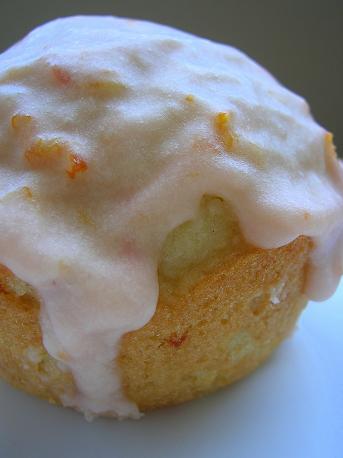 Enough about that.
On to food.
I have a super sick husband right now.
The flu has knocked him upside the head, chewed him up and spit him out…it is not pretty by any means.
He hasn't really been hungry either.
So I gave up making food for him and got selfish and made something for me.
Wanting to use the last of my almond meal I decided to make cupcakes…almond ones(obviously).
I also had the most gorgeous blood oranges that were begging to be used.
How can I refuse begging oranges?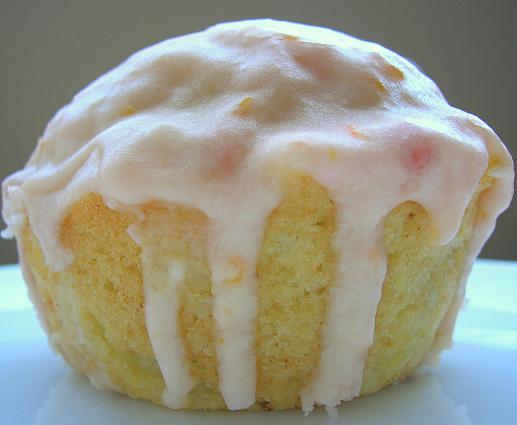 And with that my Citrus Scented Almond Cupcakes with Blood Orange Icing were born.
There is not going to be much creating in this next week.
With the family coming for Easter we will be out a lot.
I say this now, but knowing me, it will kill me not to have something up on the blog.
And I will break down and make something…I'm such a slave to this blog :).
And as always it's a great day to order my cookbook.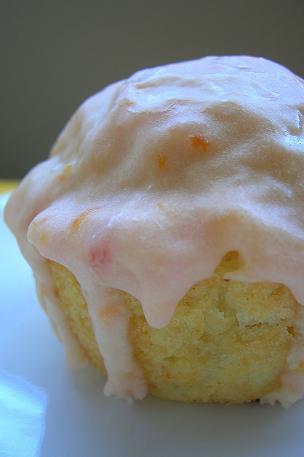 Want More Cupcake Recipes?
Chocolate Root Beer Float Cupcakes
Strawberry Pretzel Cream Cheese Cupcakes
Dark Chocolate Butterfinger Cupcakes
Strawberry Buttercream Neapolitan Cupcakes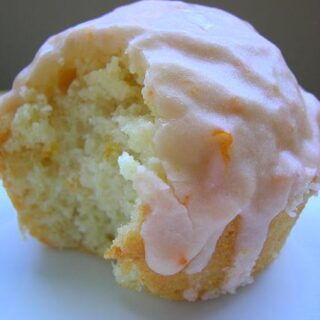 Citrus Scented Almond Cupcakes with Blood Orange Icing
Ingredients
For the Cupcakes:
1 cup all-purpose flour
½ cup plus 2 TBSP almond meal
1 ¼ tsp baking powder
pinch of salt
1/3 cup plus 1 TBSP unsalted butter
½ cup superfine sugar
1 egg
zest of one blood orange
1/3 cup water
For the Blood Orange Icing:
3 TBSP unsalted butter, at room temperature
1 ½ cups powdered sugar
zest of one blood orange
1/3 cup blood orange juice (or any orange family member)
Instructions
For the Cupcakes:

Preheat oven to 350F.

Sift together the flour, almond meal, baking powder and salt. Set aside.

In an electric mixer with paddle attachment cream together the butter and sugar, about 2 minutes.

Scrape down the sides.

Add the egg and mix for one minute.

Add the zest and mix until incorporated.

Add half of the flour mixture.

Add the water.

Add the remaining flour mixture.

Mix until all is incorporated.

Grease a muffin tin, I used a standard one.

Scoop batter into muffin tin(I used a ice cream scoop).

I only got 6 cupcakes…which is just perfect for our 2 person family.

Bake for 20 minutes.

Allow to cool before glazing.

For the Icing:

Beat together in an electric mixer with paddle attachment the butter, sugar, and zest.

Add juice and mix. This is when I got bad and just kept adding orange juice until it was at the consistency I wanted.

You want it to be a glaze more than a frosting.

Once the cupcakes are cool.

Dip the top part of the cupcake into the glaze and set aside.

Let the icing set up for about 5 minutes and dip them all again for a second coat.