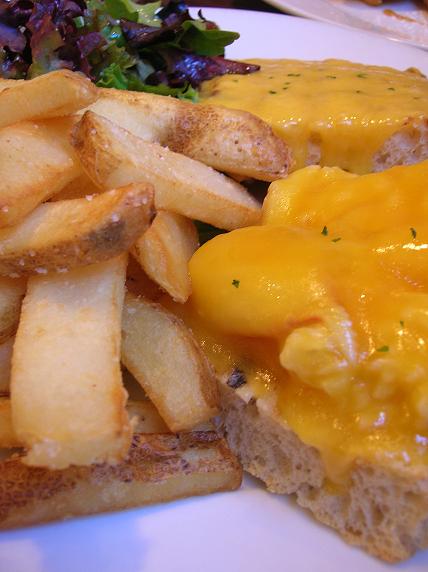 My friend L and I decided to go to lunch to catch up. We had just planned to go local to one of the places on the east side when she came out of the blue and asked if I would be willing to go to Bainbridge Island. Sure I thought, I had never been. She said that she had seen a show on the Food Network and they highlighted a cafe on the island…I saw that show too. So off we went in search of Cafe Nola. We were smart and made reservations since we figured it might be busier than usual since being featured on the almighty Food Network. Except oops…we missed our ferry. Luckily, they were nice and just pushed back our reservations and we caught the next ferry. It was a bit farther than the Food Network would let on but not too far(we walked it). It was quite busy when we got there with a 45 minute wait for those without reservations…we of course, got right in. I was torn on what to have. I had looked at their on-line menu before I came and couldn't decide then either. L had what they featured on the show, caramel pecan french toast made with challah bread and served with fruit and bacon.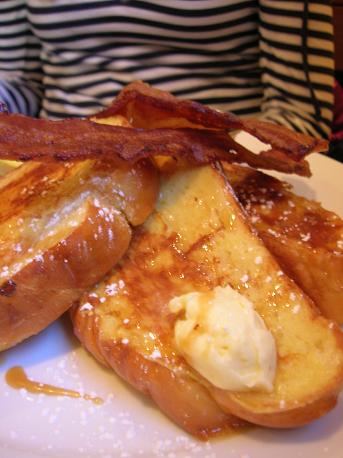 I seriously considered it, but for the sake of the blog I chose something different, the fresh dungenuss crab melt. I was a little nervous to order it, so many times when you order something with crab, they skimp on the crab. Not the case here. As you can see from the photo there is plenty of crab tucked under that cheese.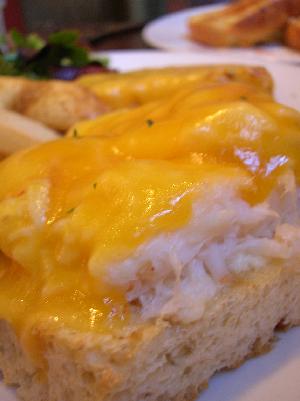 It has simple flavors of just the focaccia bread, crab and cheese…each one standing out on it's own. I will definitely be going back and bringing the hubby along this time, as I know he will love the crab melt. This next time I think I will try the Smoked Duck and Brie sandwich. We had a great day…up until the tearing my ligament part that is :). I know my hubby loved sitting in the Urgent Care lobby for over 2 hours.