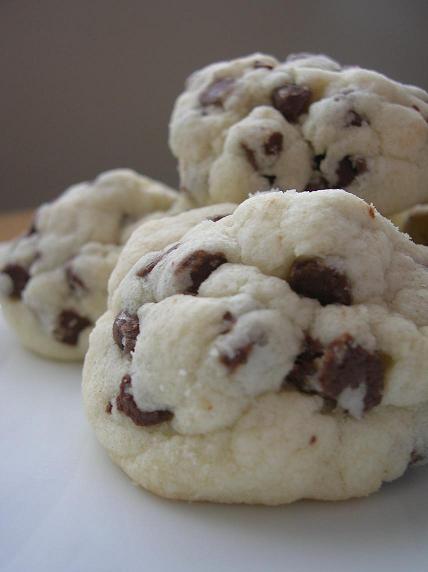 I'm always supportive of a recipe that uses ¾ of a pound of butter. So when I ran across these Chocolate Dalmatians I was all over it. Now these are not the left over by product of Cruella de Ville, but wonderful shortbread type cookies spotted with mini chocolate chips. Though I did not get 101 of them, I did manage to muster up 44. Mine did not spread out much, unlike the photo in the book. I also made the executive decision to use the entire bag of chocolate chips than just 8 ounces.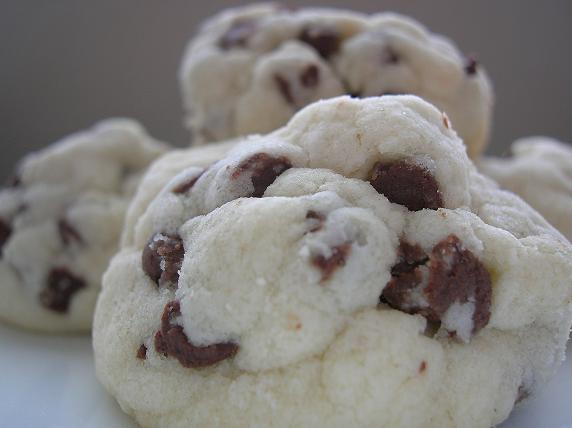 Chocolate Dalmatians
4 ounces of white chocolate, chopped into ¼ inch pieces
¾ pound unsalted butter, cut into 1 ounce pieces
1 cup granulated sugar
2 tsp pure vanilla extract
4 cups all-purpose flour
½ tsp salt
8 ounces semisweet chocolate mini-morsels( I used all 12oz that came in the bag)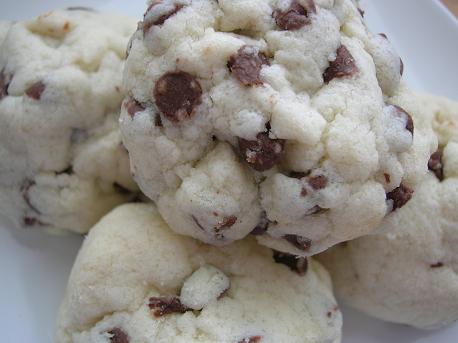 Preheat the oven to 350F.
Melt chocolate in a double boiler over medium heat. Use a rubber spatula to stir the chocolate until completely smooth, about 2 minutes.
Place the butter and sugar in the bowl of an electric mixer fitted with a paddle. Beat on medium for 4 minutes until light(but not fluffy). Add the vanilla extract and the melted white chocolate. Beat on medium for 1 minute. Operate the mixer on low while gradually adding the flour and salt. Mix for 1 minute. Scrape down the sides of the bowl. Add the chocolate mini morsels and mix on low for 30 seconds. Remove the bowl from the mixer and use a spatula to finish mixing the ingredients until thoroughly combined.
Portion the dough into 48(I got 44) slightly heaping tablespoons-sized pieces(approximately 1 ounce per piece). Roll each portion into a ball. Place the dough balls onto a non-stick baking sheet, fitting 12 to a sheet. Place the baking sheets in the center rack. Bake for 14-16 minutes, rotating the sheets halfway through the baking time. Remove the cookies from the oven and cool at room temperature.
Source: Death By Chocolate Cookies by Marcel Desaulniers