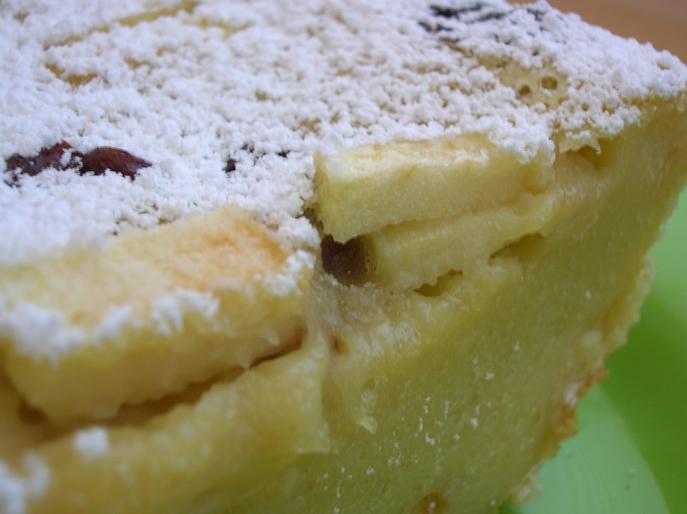 You probably have a friend. A great friend. One who can't find a boyfriend/girlfriend to save their life. The one that you try and set up all the time. They don't really have "luck" with the opposite sex because maybe they are shy or a little homely. But when people get to know them they love them. Sadly no one really ever gets to know them.
Clafouti's are the "unlucky at love" friend of the culinary world. Plain, not really sweet, not pretty and totally absent of the "WOW" factor. You can never find their good side to photograph, I know I tried all afternoon with little luck.
But if people took the time to know the clafouti, like the friend you love so dearly, you too would fall in love with it. I rarely serve them for dessert I will admit. Since they are very oven pancake like they are wonderful with brunch. It is so versatile, working with pretty much any fruit you can throw it's way. I chose apples and dried cherries since I had leftover from making the salad.
So people of the world get to know this homely "dessert".You will be sure to make a friend.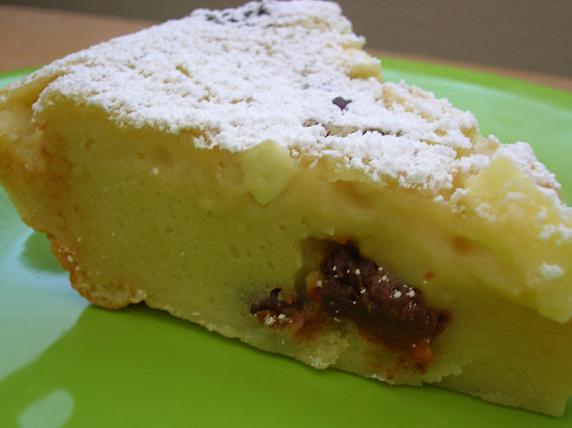 Dried Cherry-Apple Clafouti
1 cup flour
¾ cup sugar
½ tsp salt
1 ¼ cup milk(I used whole)
5 eggs
1 tsp vanilla
1 cup dried cherries
1 green apple, peeled, cored, diced
1.Combine the flour, sugar, and salt in a mixing bowl.
2.Combine the milk, eggs, and vanilla in a separate bowl. Gradually stir the liquid into the flour mixture to make a smooth batter.
3.Grease a pie pan or 9 inch cake pan.
4.Pour the batter into the pan. Distribute the cherries and apples over the batter.
5.Bake at 350F for about 45 minutes or until set and browned.
6.Serve warm and cut. Dust with powdered sugar.
Serves 12.
This was a little cakey for me. Next time I would use less flour with this recipe.