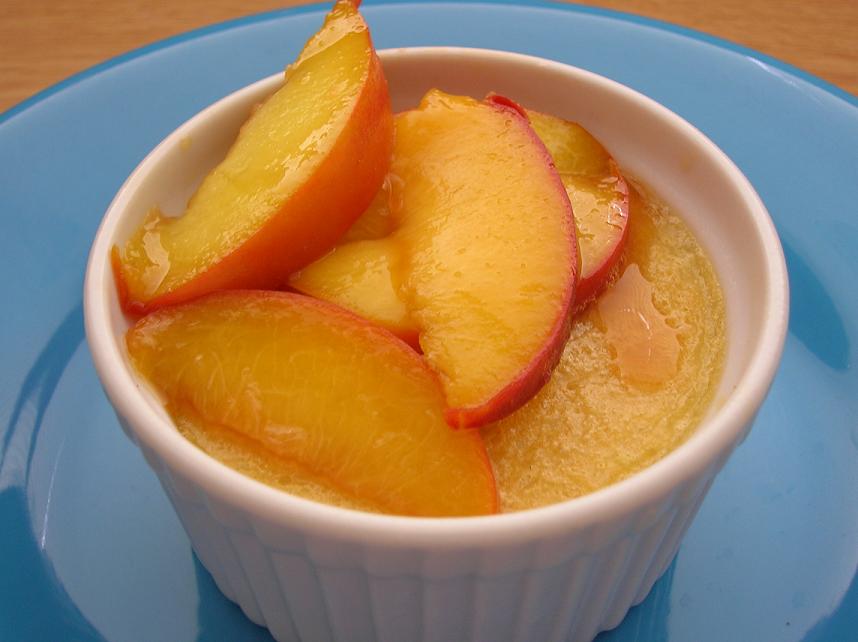 Peaches are one of those fruits I love to eat cut up in a bowl with just a sprinkle of brown sugar and lots of cream poured over the top. So I set out today to recreate my peaches and cream in a custard form…I needed to use up some whole milk too. I might next time use one more egg yolk as I like my custard a tad firmer(these don't set up in the fridge, you eat it at room temp). But my experimenting was fun and in the end very tasty. If you are not a fan of bourbon just omit that.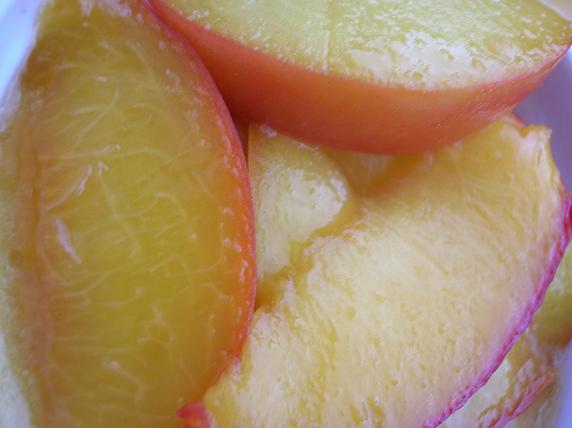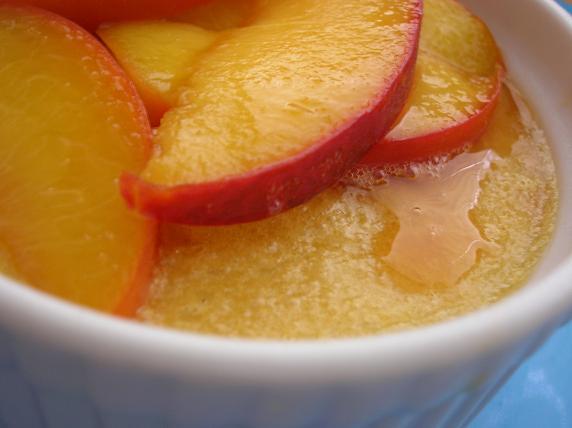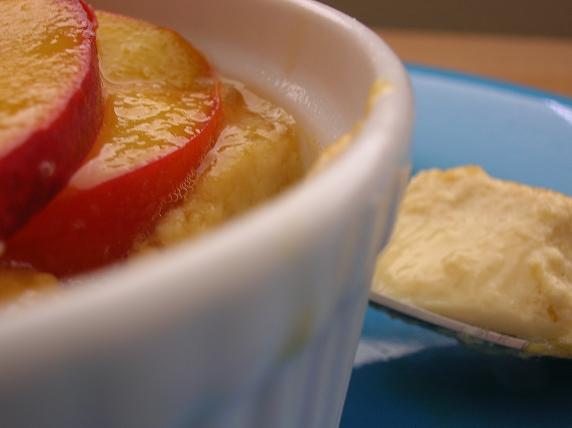 Peaches-N-Cream Custard
custard:
2 1/4 cups milk(whole)
3/4 cup heavy whipping cream
1 cup plus 2TBSP light brown sugar, lightly packed
5 large egg yolks
3 large eggs
2 1/4 tsp lemon zest
1 1/4 tsp vanilla extract
1/2 tsp salt
3/4 tsp ground cinnamon
pinch of fresh nutmeg*
peaches:
4 medium peaches, sliced 1/2″ thick, with peel
2 TBSP light brown sugar, lightly packed
3 TBSP fresh orange juice
pinch of salt
3 TBSP bourbon
1. Preheat oven to 350F. Lightly grease 8 ramekins with butter.
2. Place all the ingredients for the custard in a large bowl and stir vigorously with a whisk untl completely blended.
3.Pour the custard mixture into the ramekins. Place them in a shallow baking pan on the center oven rack. Pour enough hot water into the baking pan to come two-thirds of the way up the sides of the ramekins.
4. Bake the custard until it is loosely set and a tester inserted close to but not in the center, comes out clean. About 35 minutes.
5. Allow for custard to cool to room temperature, then cover with plastic wrap if you plan to refriferate it. The custard should be at room temperature when served.
6. To prepare the topping, place the peaches, sugar, orange juice and salt in a medium sized skillet. Bring to a simmer over medium-high heat; simmer until most of the liquid is absorbed but the peaches still hold their shape, 2-3 minutes.
7. Remove the skillet from the head, add the burbon and toss gently. Spoon the peaches on top of each custard and serve warm.
*if you don't have fresh nutmeg, skip that ingredient altogether.