Thank goodness that Ice, Ice Baby was the theme since baking with a broken oven is out of the question. I thought long and hard about what to make for this particular SHF. I have never participated but always read the round up. I am no longer the shy food blogging wallflower and now have participated in two things…why not one more? I thought about replicating the cake batter ice cream that I love so much at Cold Stone, but thought that would be a terrible idea. If I could actually do it, I would want to make it all the time and my waist line is big enough thank you. So I was thinking semifreddo, which I love and would have made if I had some Frangelico, which I did not. So that left me with what I did have…key limes. Why I had key limes is still somewhat of a mystery. They must have snuck into my cart when I wasn't looking because I don't remember buying them. Though in the limes defense, I often don't remember what I buy when I go to Central Market. My eyes glaze over at all the wonders it possesses and my husband always just shakes his head when I come home and he says, what are those?
These are fairly simple and people always comment on them since they are nice and tart with such a velvety texture. They always ask if it is frozen mousse, which in a way it is. The hardest part was trying to take a picture in this weather and have it still stay in one piece.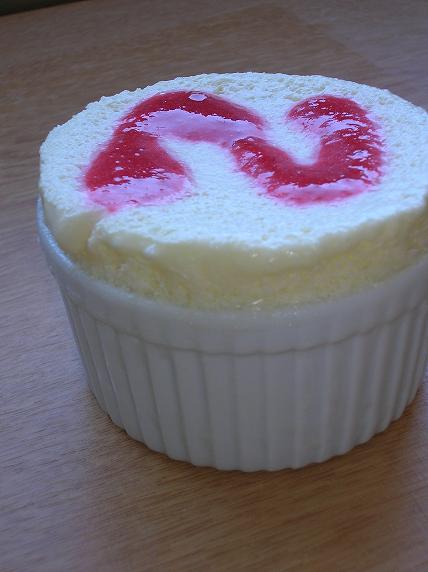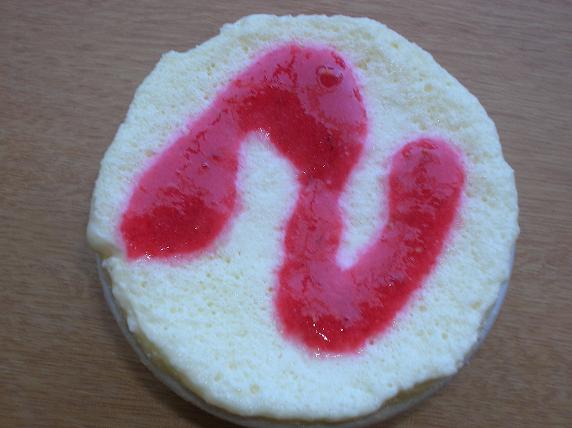 Frozen Key Lime Souffle with Raspberry Coulis
6 egg yolks
Finely grated zest of 1 Key lime (or other lime, as available)
6 Tablespoons freshly squeezed Key lime juice (or other lime juice, as available)
1 cup sugar
3/4 cup water
2 teaspoons light corn syrup
3/4 cup heavy cream
Prepare collars for six 4-ounce ramekins or individual soufflĩ dishes: Cut strips of aluminum foil or parchment paper and secure them to the dishes with tape to make collars that extend 1 1/2 inches above the rims.
In a mixer bowl, combine the egg yolks and lime zest. Beat on high speed until very thick and pale. Slowly add the juice and continue beating on high speed for 3 or 4 minutes.
While the yolk mixture is beating, combine the sugar, water and corn syrup in a small pan and heat to boiling. Add the boiling syrup to the yolk mixture and continue beating until cool. While this is mixing, beat the cream to stiff peaks, by hand, in a large bowl. Refrigerate.
Fold the lime mixture into the cream until thoroughly incorporated. Pour the mixture into the prepared dishes and freeze at least 4 hours.
Raspberry Coulis
15 oz frozen raspberries in syrup, thawed
2 tbsp. granulated sugar
4 tsp. cornstarch
Strain raspberries through sieve & measure syrup. Add water to make 1 1/4 cup. Pour into saucepan.
Combine sugar & corn starch. Stir into rasberries. Heat, stirring constantly, until mixture boils & thickens.
Makes 1 1/4 cup.