Grape Limeade Vodka Jelly Shots are made with Crush Grape flavored gelatin, vodka, and fresh limeade for a perfect refreshing shot.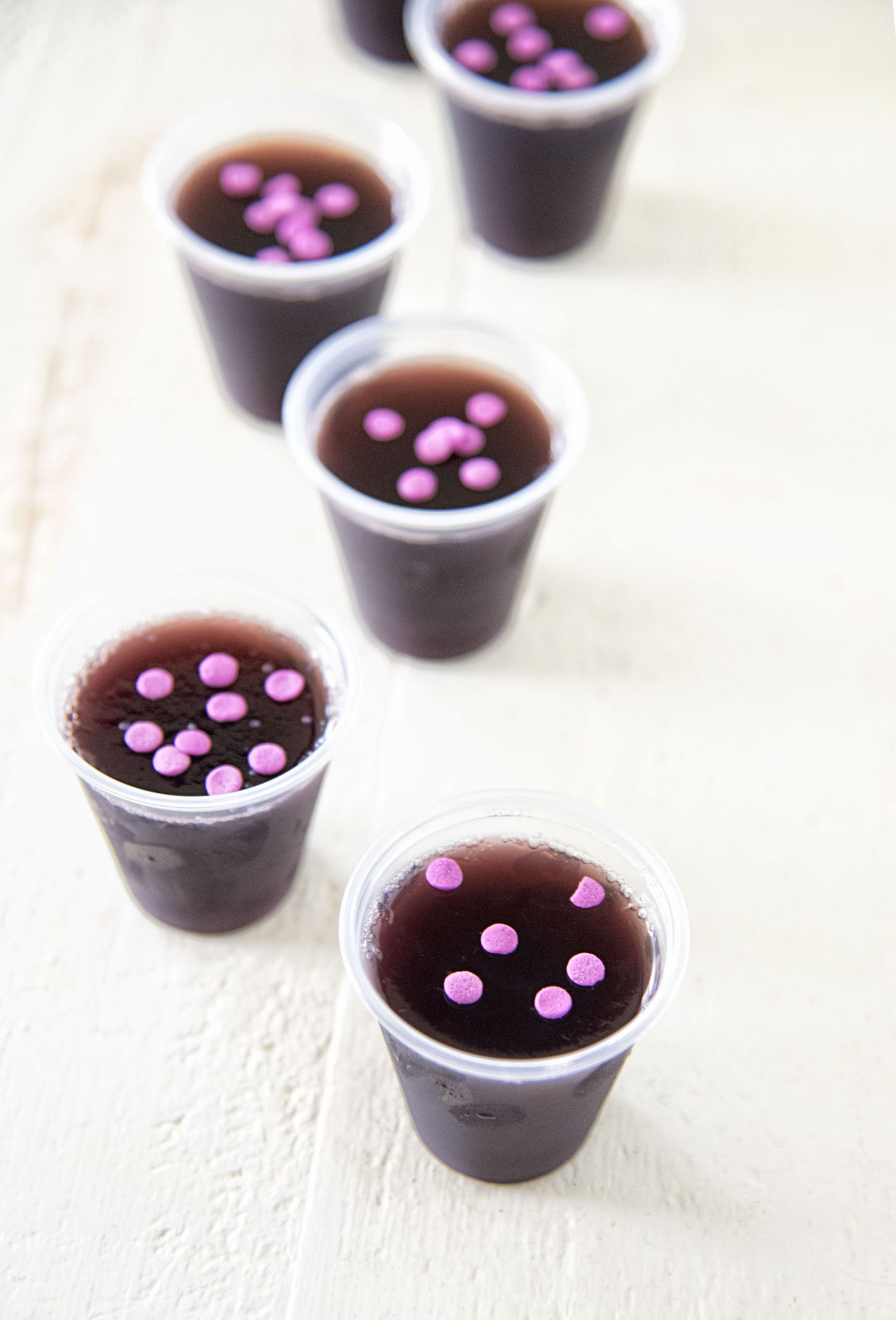 For the last 8 years I have had the very cool privilege of having an ice hockey tournament held for my birthday.
They call it Peafest.
Which yes, sounds funny because it is but it incorporates my name and it sounds inappropriate which works for hockey players.
It's only a half day tournament which is great in that it doesn't take up your whole weekend.
What isn't so great is being old and having to skate 4 games in about 8 hours. 😛
After I finish each year I'm fully reminded of how old I am. 😀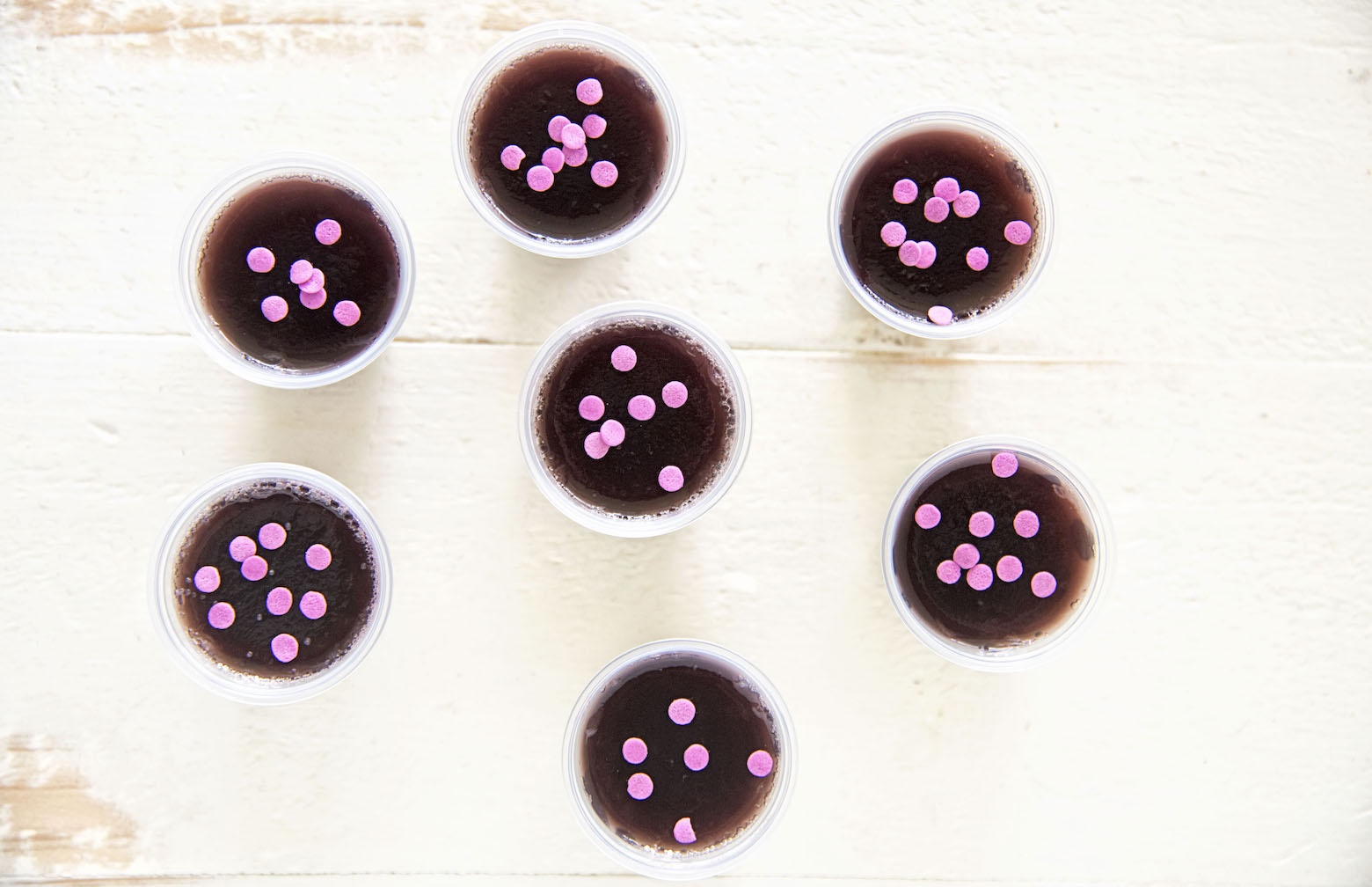 Every year I make Jelly Shots.
I did it as a fundraising effort for my Old Dog Haven Walk that we do every year.
The Jelly Shots don't cost anything but we do ask for donations.
I put some sad cute photos of old pups up and most people are kind and donate.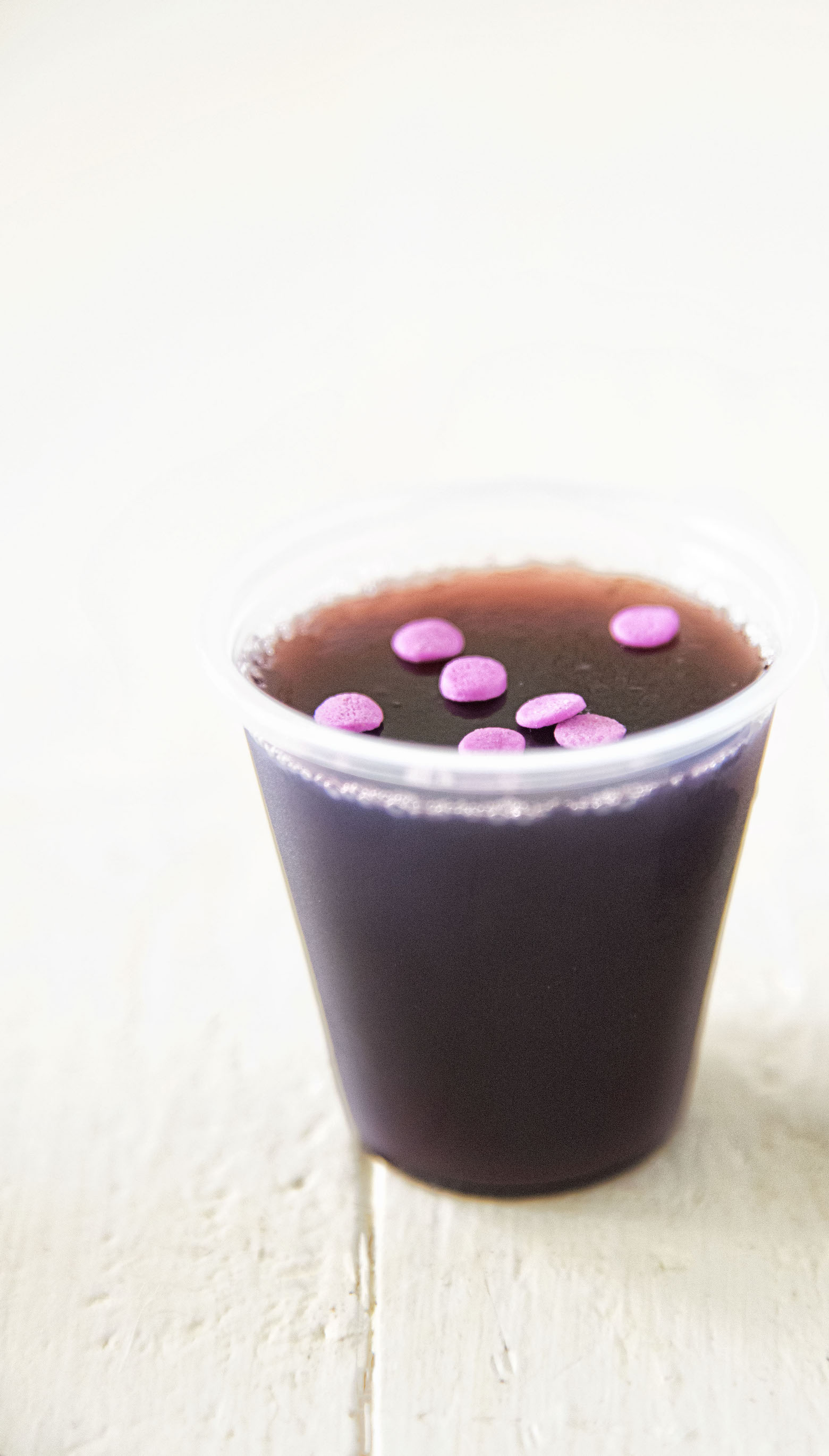 Since we've been doing it so much each year I try and change up the flavors.
We used to have a theme each time but they kind of did away with it but I always do a theme for the Jelly Shots.
One year we had a Saturday Morning Cartoons of your childhood theme.
I made a Jelly Shot that I called the Grape Ape which was named after The Grape Ape Show.
If you google it now you get a show but it is also now a popular strain of pot.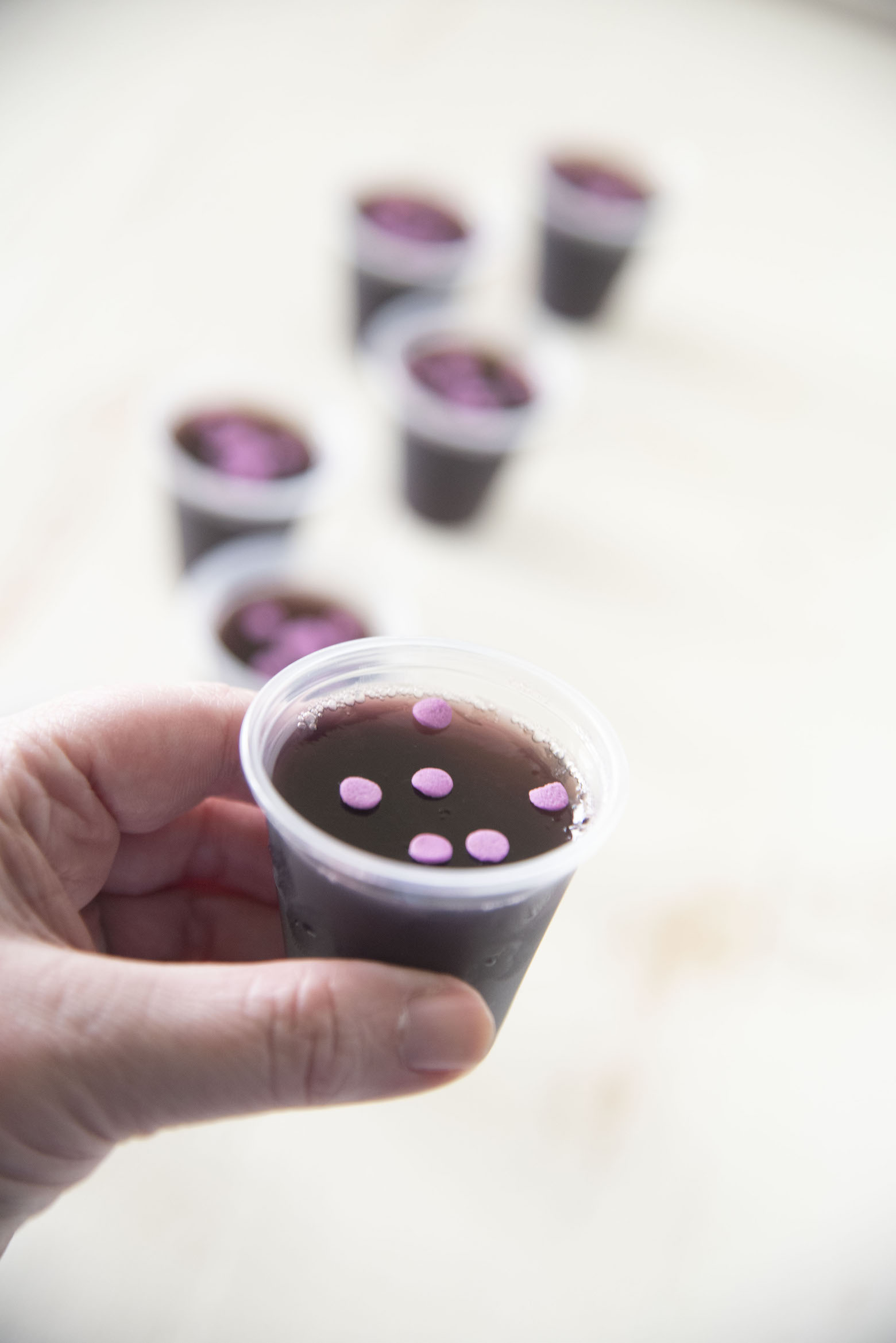 The flavor was grape gelatin and limeade….and vodka.
Which is why these are Grape Limeade Vodka Jelly Shots.
People absolutely LOVED it and from that point on no matter which flavors I made I had to make sure it was included.
BTW-I make 400 shots each year.
And yes, they usually are gone.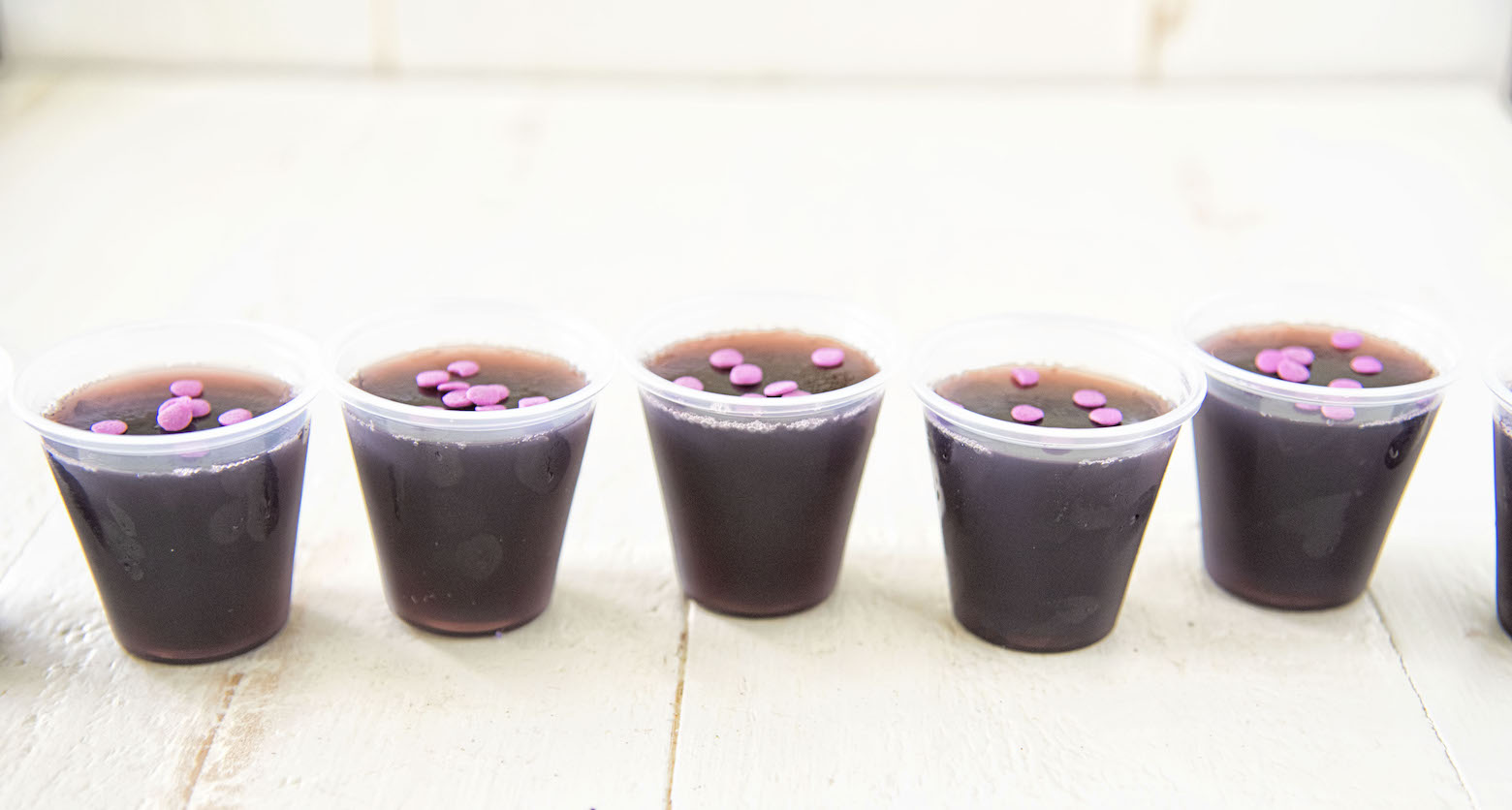 These shots are the Grape Apes.
Drink a few and watch some cartoons. 🙂
It's a great day to order my cookbook.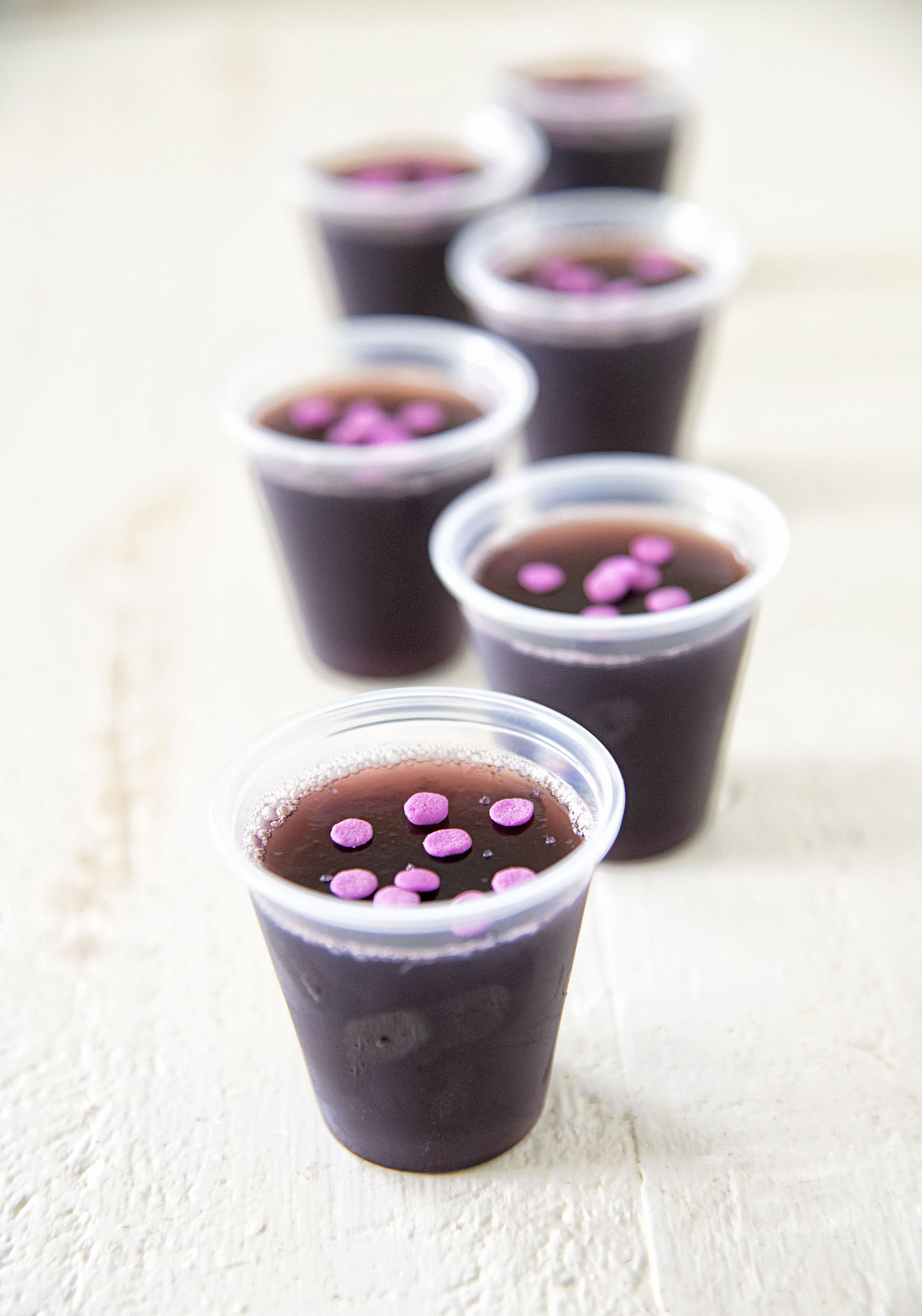 Want More Jelly Shots?
Strawberry Malted Milk Jelly Shots
Pineapple Coconut Cream Jelly Shots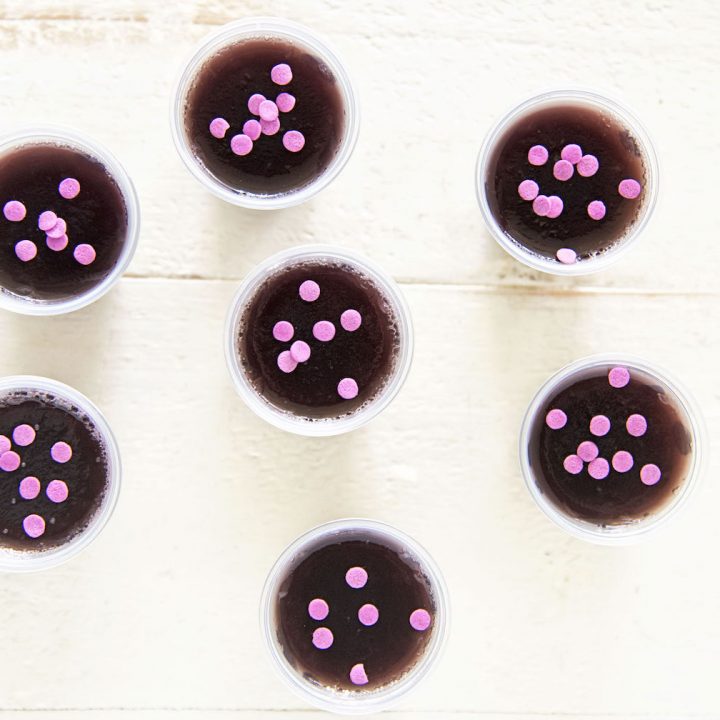 Grape Limeade Vodka Jelly Shots
Ingredients
3 cups limeade, divided
1 cup Vodka
Instructions
Bring 2 cups limeade to a boil.
Empty gelatin powder into a large mixing bowl and add the boiling limeade.
Continue stirring for two minutes or until the jello is completely dissolved.
Add in the cup of cold limeade and vodka.
Stir until mixed and pour into 2oz. cups filled 1/2 to 3/4 of the way.