These Cherry Lemonade Jelly Shots are made with Jolly Rancher Cherry gelatin, vodka, and fresh lemonade. Perfect for a summer party.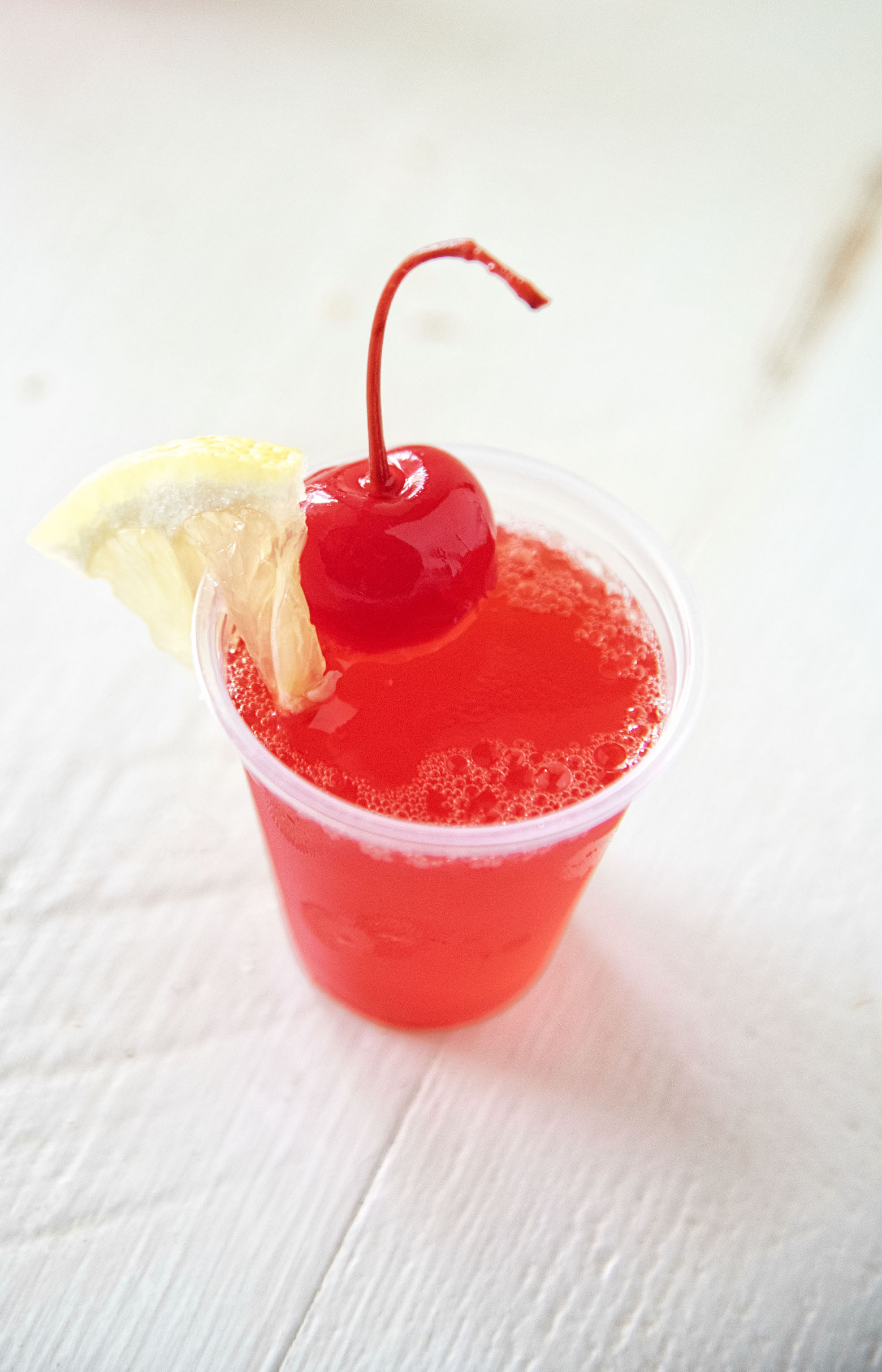 While the temperatures around here are telling me summer if very far off I have been thinking about what drinks I will be making this summer.
I realized the other day that I had not made Jelly shots in quite a while.
I was making them weekly and then I stopped.
Not totally sure why.
But it is Tipsy Tuesday and out came the gelatin.
And the vodka.
Lemonade too.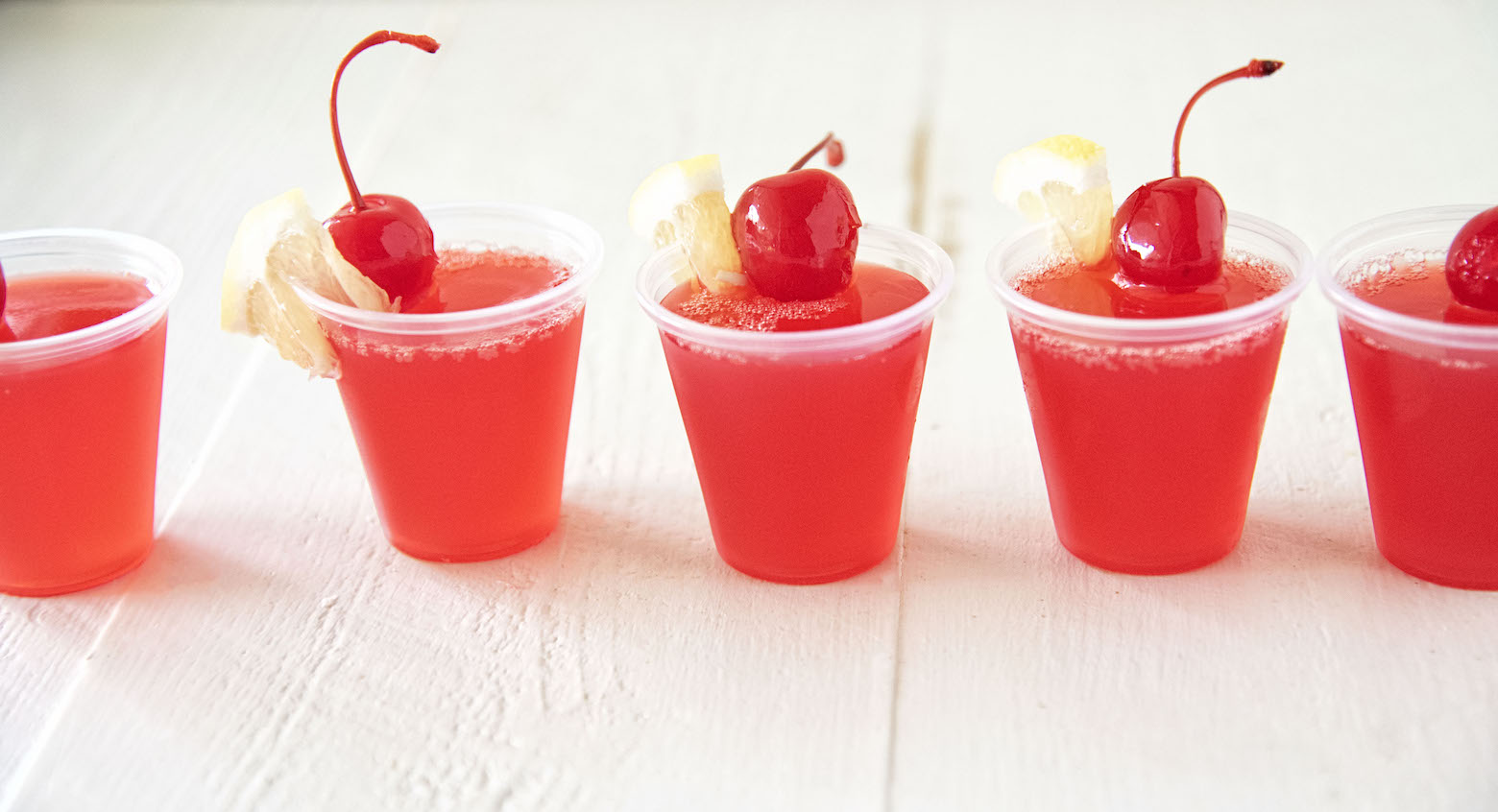 A few years ago I found Cherry Lemonade gelatin.
It was awesome and I had planned on making these Cherry Lemonade Jelly Shots with the remaining boxes that I had.
But I wanted to make sure you would be able to find it.
Except, as suspected, they don't make it anymore.
Who do they think they are?
Trader Joes. 🙂
Who loves to stop carrying every product I love there.
Anyway, I used Jolly Rancher Cherry Gelatin.
I find it has more intense flavor, that is a little on the tart side.
If you don't want to get the Jolly Rancher Gelatin you can use just regular cherry Jell-O.
I find the Jolly Rancher gelatin at Winco.
But I realize not everyone has a Winco so you can buy it on Amazon.
If you can, use fresh squeezed lemonade, it does make a difference.
No time for fresh squeezed?
In the words of Ina Garten…store bought is fine. 🙂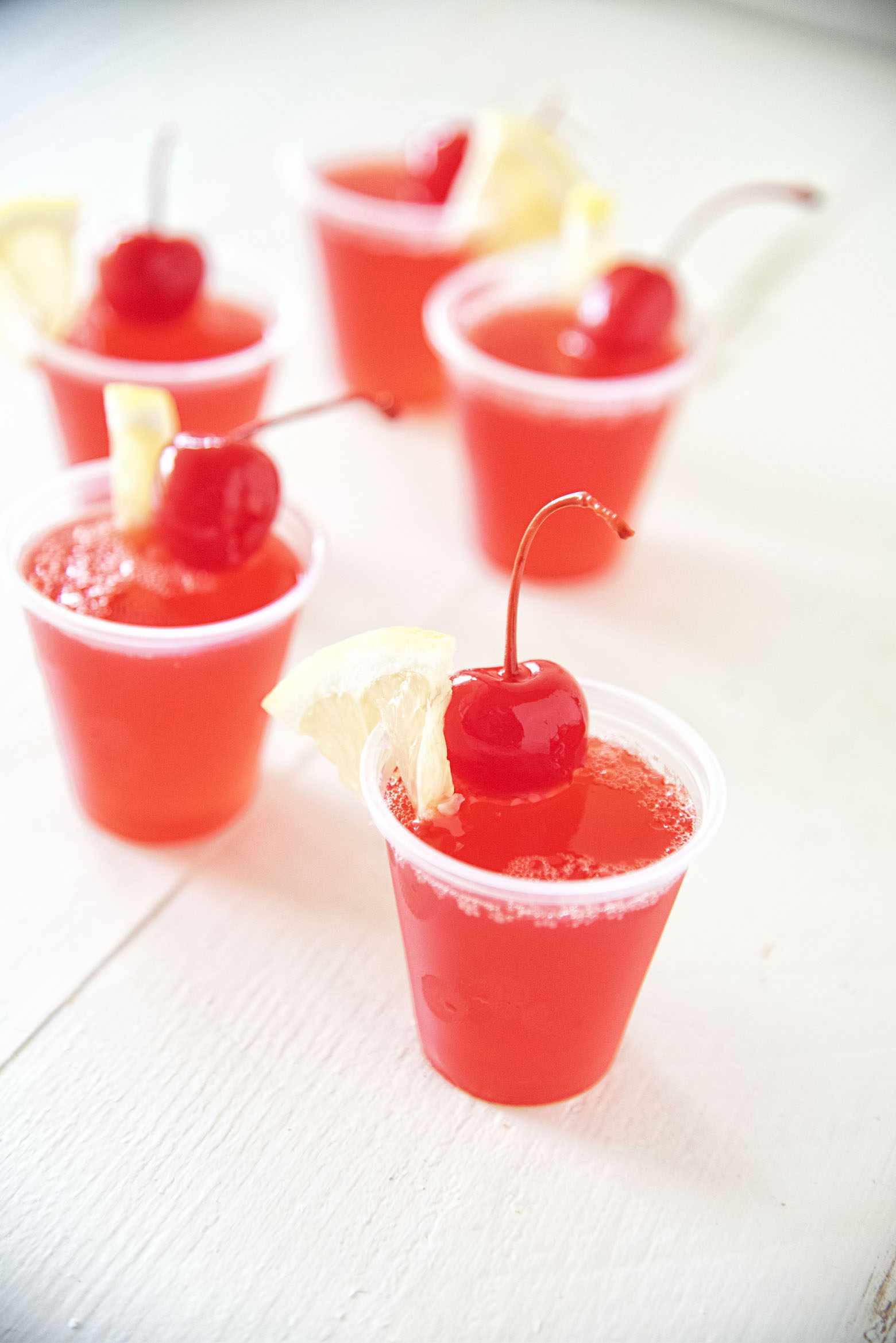 If you prefer you can make these into Cherry Limeade Jelly Shots.
Sonic has made Cherry Limeade a big thing and it's easy to sub out the lemonade for limeade.
Last but not least…it's a great time to order my cookbook. 😀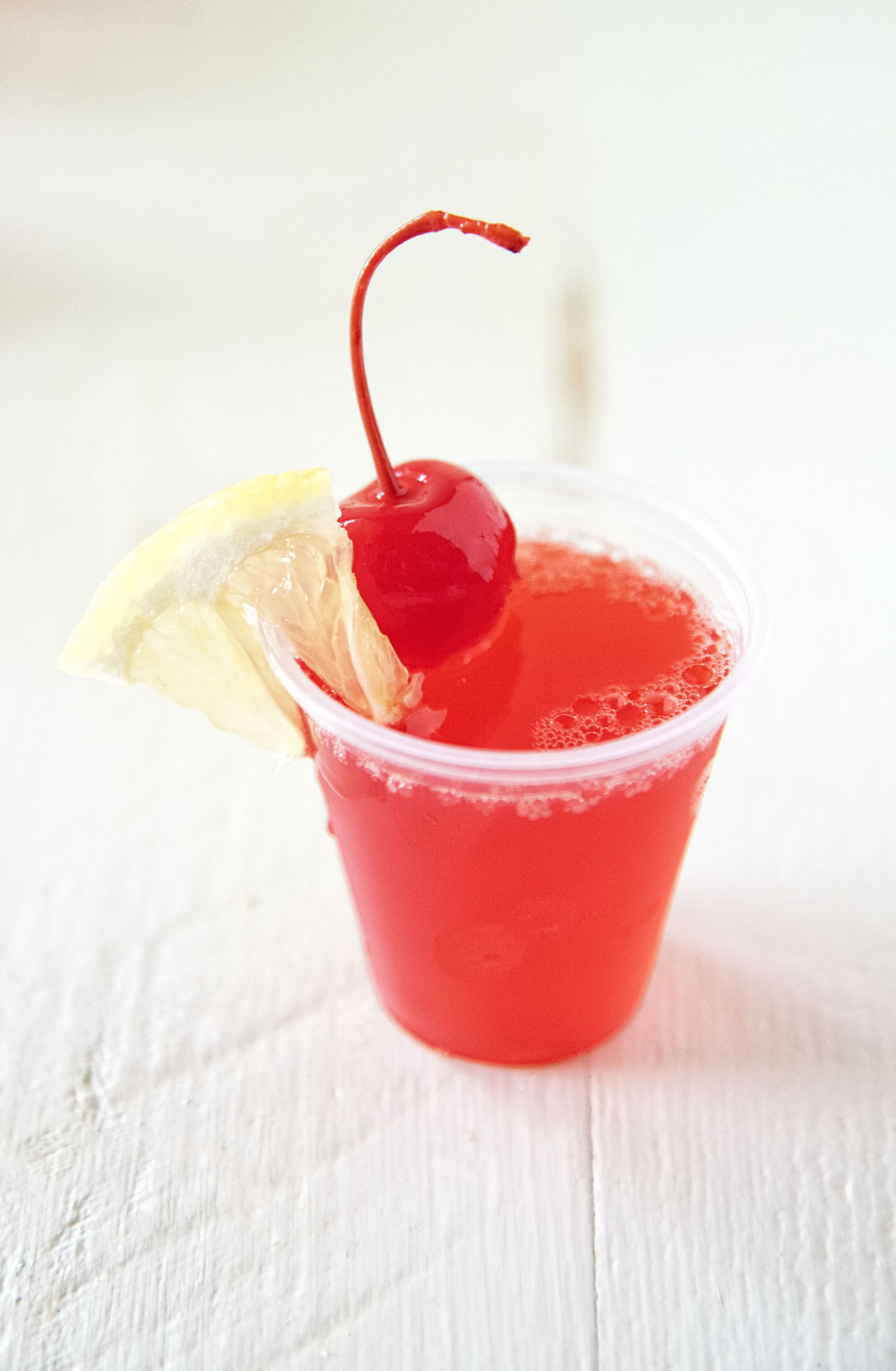 Want more Jelly Shot Recipes?
Strawberry Malted Milk Jelly Shots
Key Lime Margarita Jelly Shots
Pineapple Coconut Cream Jelly Shots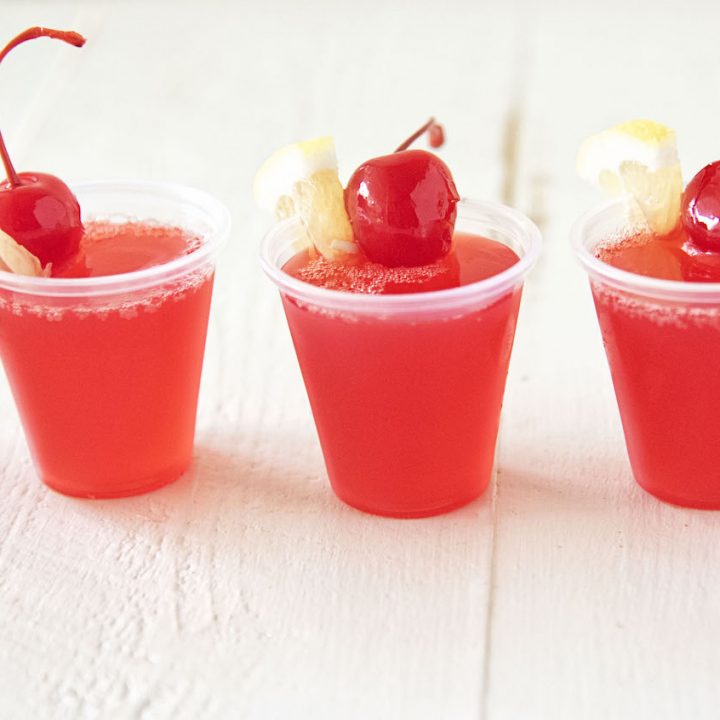 Cherry Lemonade Jelly Shots
Ingredients
3 cups lemonade, divided
1 cup Vodka
Instructions
Bring 2 cups lemonade to a boil.
Empty gelatin powder into a large mixing bowl and add the boiling lemonade.
Continue stirring for two minutes or until the jello is completely dissolved.
Add in the cup of cold lemonade and vodka.
Stir until mixed and pour into 2oz. cups filled 1/2 to 3/4 of the way.
Top with a small piece of lemon and a cherry if desired.