Chocolate Candied Orange Peel Sour Cream Muffins: Start the day right with these soft and crumbly sour cream muffins studded with candied orange peel and milk chocolate chips.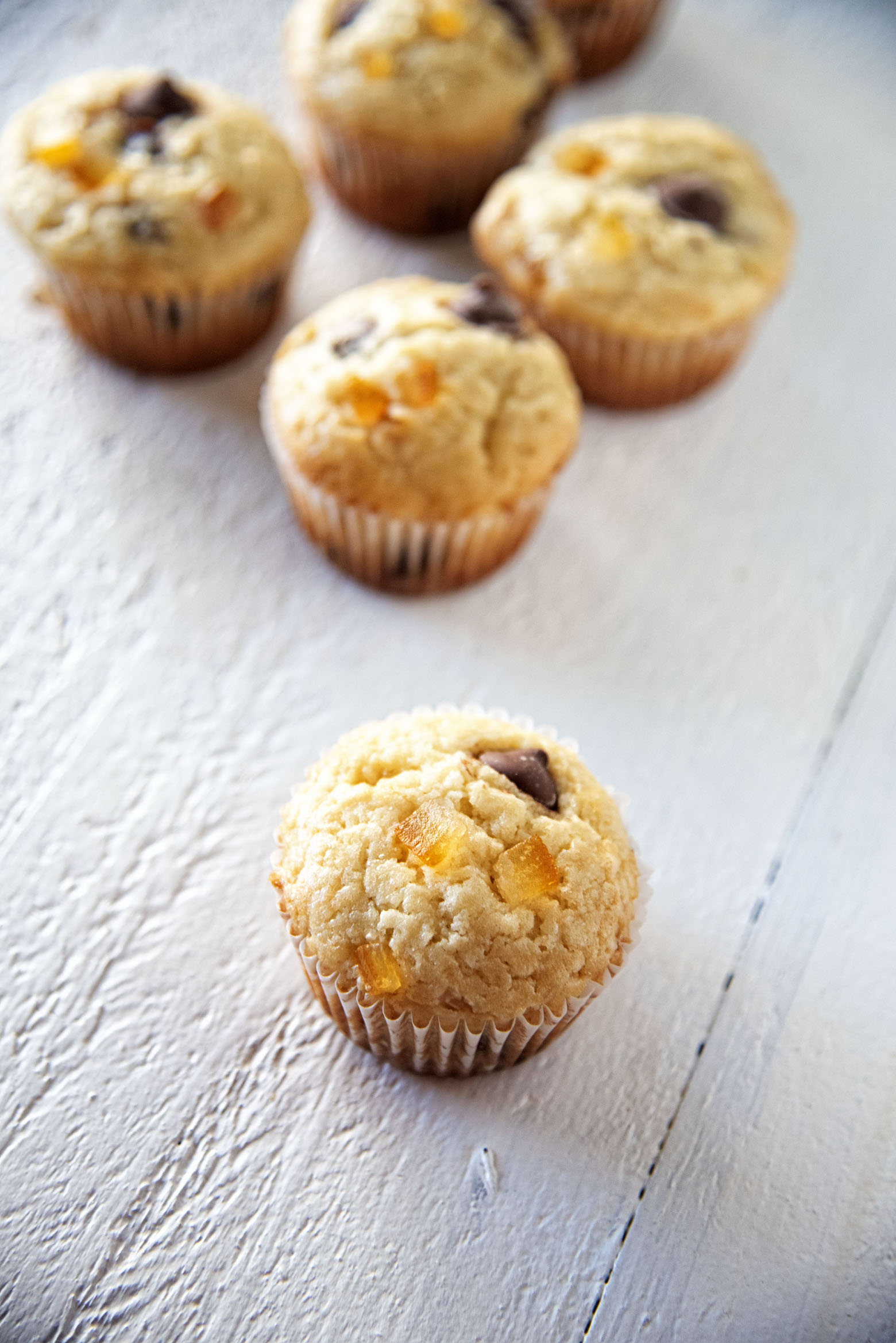 You haven't seen me much on Instagram and Facebook, I forgot to send the Wednesday email last week, didn't do Tipsy Tuesday this week, and I've only made two things.
I needed a break and then I got sick.
But I'm starting to feel better so I wanted to make something easy.
Muffins and quick breads are the definition of easy.
So to easy back into baking I made these muffins.
I always have chocolate chips but I had some leftover candied orange peel from my Chocolate Orange Frosted Vanilla Malted Cake.
Which if you haven't made that cake yet…you should.
So I had this leftover candied orange peel from the cake and had no idea what I was going to do with it.
I almost just dipped them chocolate which is super yum.
But into the muffins they went.
My husband really liked them because the candied orange peel isn't too sweet and it's a nice contrast to the milk chocolate.
Hope the new year is treating you all well.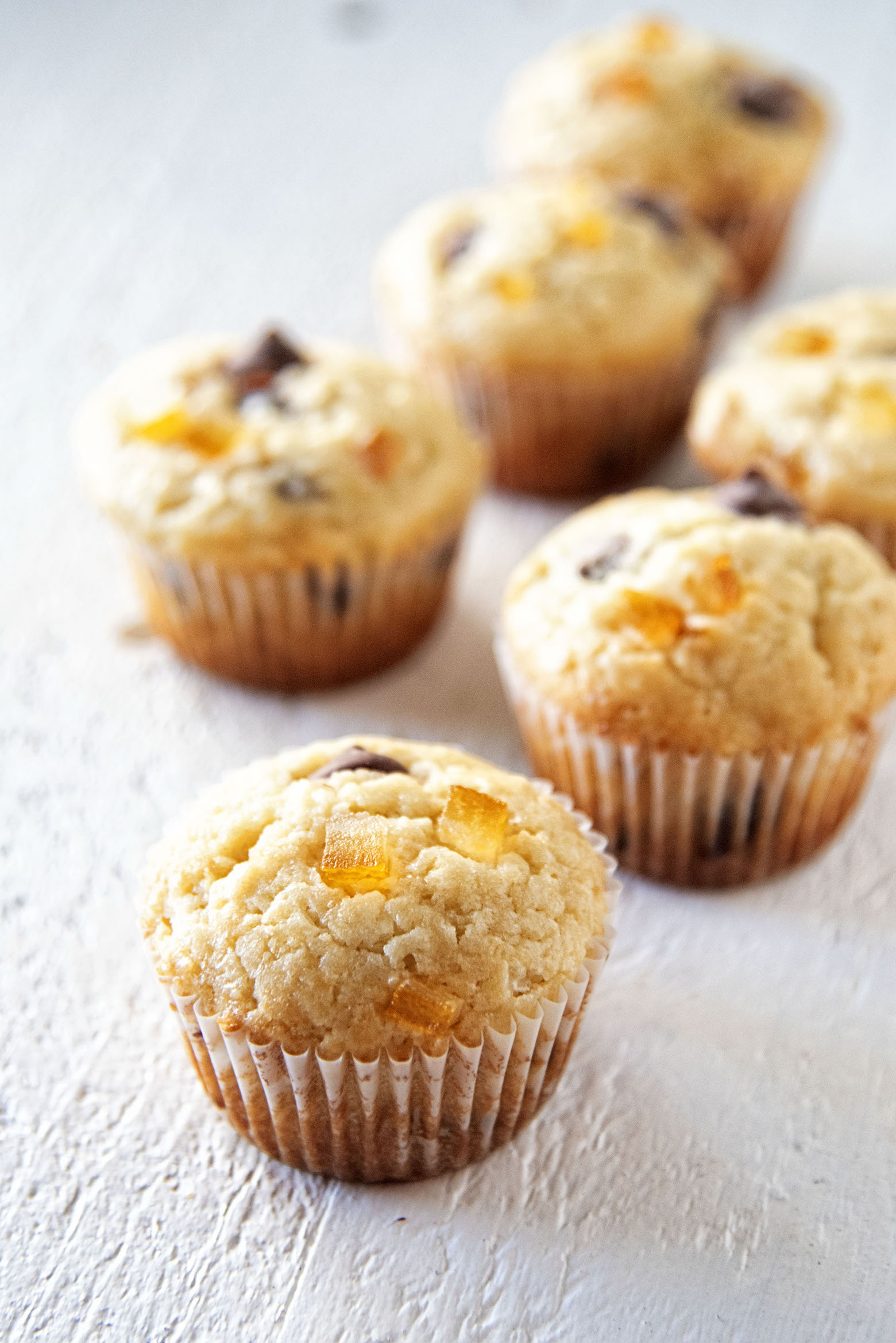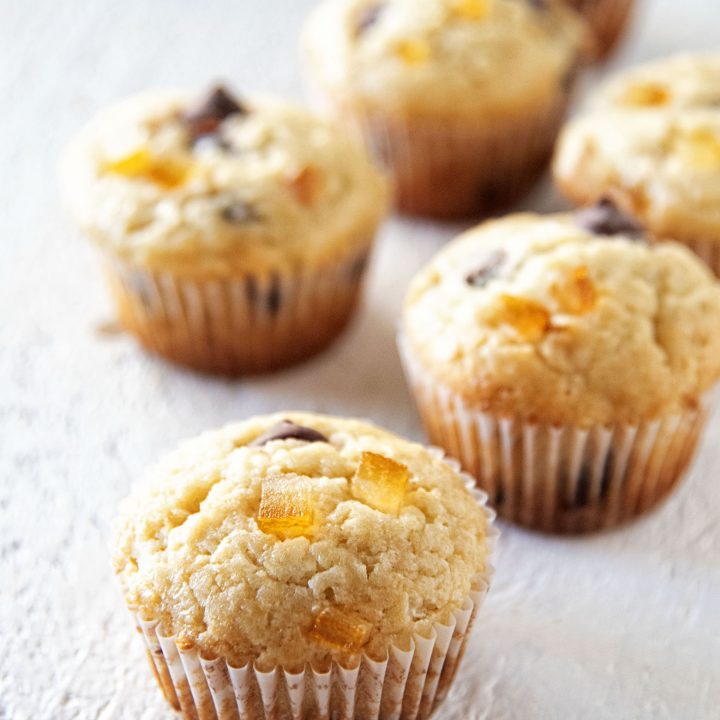 Chocolate Candied Orange Peel Sour Cream Muffins
Ingredients
2 sticks unsalted butter
1 1/4 cups granulated sugar
2 tsp. vanilla
2 eggs
¾ tsp. baking soda
¾ tsp. baking powder
1/2 tsp. salt
1 and ¼ cup sour cream
2 and ¼ cups all purpose flour
1 cup milk chocolate chips
1 cup candied orange peel, chopped finely
Instructions
Preheat oven to 350F.

Cream the butter and sugar until soft about 3 to 5 minutes.

Add in the vanilla.

Add in the eggs one at a time and mix until each is incorporated.

In a separate, mix together the flour, baking soda, and baking powder.

Add the flour mixture and the sour cream alternately to the egg-butter mixture in the additions.

Start with the flour and end with the flour.

Scrape the bowl occasionally.

Fold the chocolate chips and candied orange peel into the batter.

Portion the muffin batter into greased tins (I use an ice cream scoop).

Depending on the size of your tins, you should get about 14 to 16 muffins.

Bake them for approx. 22-24 minutes until they are golden brown and spring back when touched.