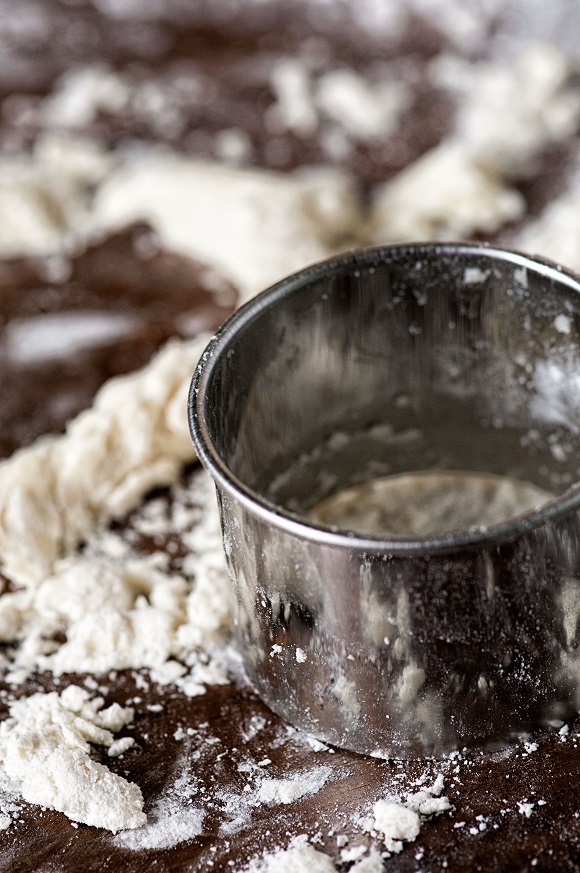 I fully confess that pie crust and biscuits are still something I have not mastered. I think it's the hockey player in me…I'm just too rough on them. You know, work them over and then slam them into the sides of the bowl. Or something like that. 😀 So when King Arthur Flour said we'd like to send you some self-rising flour and some stuff to help make biscuits would you be interested (note this is not a paid post), I said sure. I am not good with biscuits so this would be a good challenge for me. And I've never made biscuits with self-rising flour before so I was extra curious.
I made two batches, the former science teacher in me was curious. The first batch I made was just plain and I did the method of frozen butter and put them in the freezer for 20 minutes before baking. These ones tasted good and tender but really did not rise. Now I don't know if it's because I was too rough on them or if it was the freezing.
The second batch I threw in some freeze dried cherries (not dehydrated). I also just used cold butter and no freezing. These got a little more rise but were more like a scone. I was in total favor of that though. These were crispy on the outside and soft and flaky on the inside. I cut them open later than night and make mini ham sandwiches out of them using my mom's homemade cherry jam. So good. I did notice that the recipe commented that if you put them in a round pan that you will get higher biscuits so I'm going to give that a try next time.
If you decide to make biscuits and want some extra help you can always call the King Arthur Baking Hotline 855-371-2253 for some support. If you don't like talking to people they have live chat on their website as well.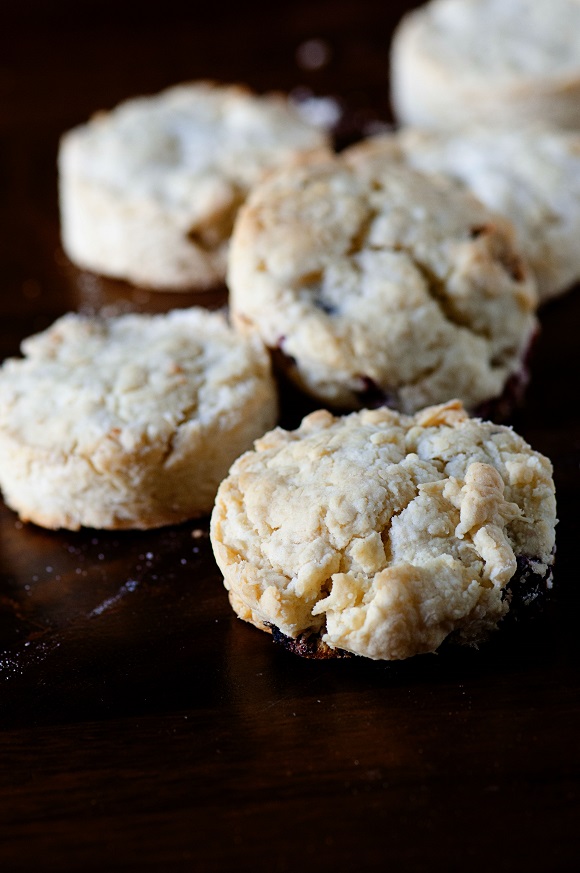 What about you? Are you a good biscuit maker? Any tips you can leave me? If you do, leave a comment and you will be entered to win a $25 gift card to King Arthur Flour. Winner will be chosen using a random number generator on Thursday September 3rd (eek, is it really almost September!) 8pm (PST).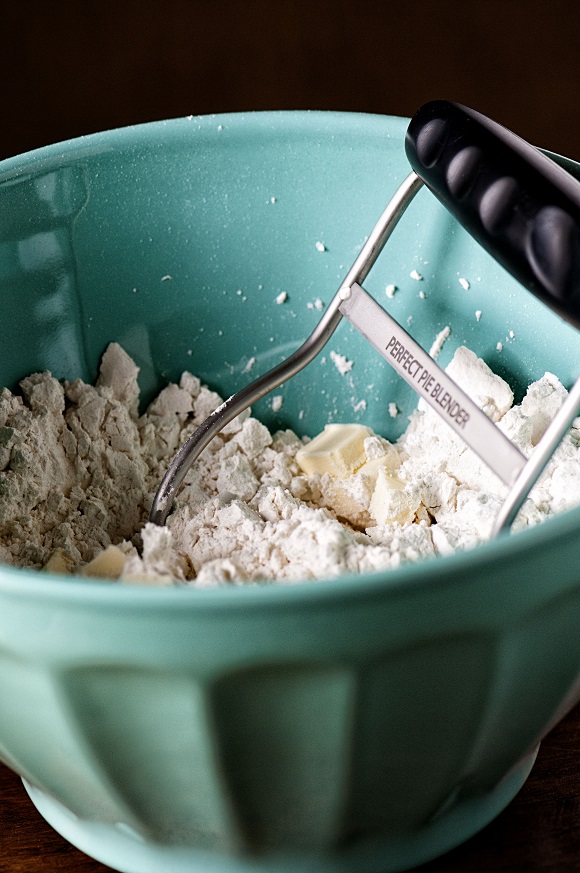 Easy Cherry Self Rising Biscuits
2 cups King Arthur Unbleached Self-Rising Flour
1/4 cup cold butter (cut into pats), or shortening
2/3 to 3/4 cup cold milk or buttermilk
¾ cup freeze dried cherries
Preheat the oven to 425°.
Place the flour in a bowl.
Work in the butter just until crumbs are the size of large peas.
Add 2/3 cup of the milk, and stir until the mixture holds together and leaves the sides of the bowl, adding more milk or buttermilk if needed.
Scoop the dough onto a well-floured surface, and fold it over on itself several times, using more flour as needed to prevent sticking.
Fold in the dried cherries.
Roll or pat the dough into a 5″ x 8 1/2″ rectangle about 1/2″ to 3/4″ thick.
Cut biscuits with a sharp, round 2″ cutter, dipping the cutter into flour between cuts to reduce sticking.
Or cut the rectangle into 12 small rectangular biscuits, which will allow you to skip the step of re-rolling and cutting scraps. If you've used a round cutter, pat the scraps together, and cut additional biscuits.
Place the biscuits on an ungreased baking sheet, leaving about 1″ between them for crisp biscuits. Arrange biscuits so they're barely touching for soft-side biscuits. For higher-rising soft-side biscuits, place biscuits in an 8″ round pan.
Bake the biscuits for 10 to 14 minutes, or until they're a light golden brown.
Remove them from the oven, and serve hot.
Cool leftovers completely, wrap airtight, and store at room temperature for several days; freeze for longer storage.
To refresh room-temperature biscuits, place on a baking sheet, tent lightly with foil, and bake in a preheated 350°F oven for 10 to 13 minutes, until heated through.
Yield: about 1 dozen 2″ biscuits.
Slightly adapted from King Arthur Flour