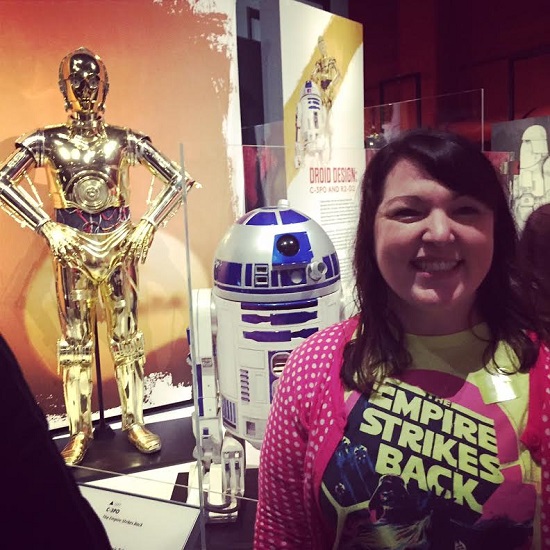 No recipe today just me baring my soul.
Throughout my life I have fallen victim to the ideology that losing weight would make my life better and each time I was wrong, so wrong. In 2008 I had convinced myself that my marriage wasn't great because I was fat. When my now ex-husband and I had met I was a size 6/8 and I had gotten to the point of pushing a size 20 (thanks Prednisone). So when things were starting to go south in my marriage I of course blamed myself for getting so fat*. So in effort to save my marriage I decided I was going to lose weight and that would fix it all.
I joined Weight Watchers and immersed myself in the program, following it to a T and working out at least 2 hours a day if not more. I was one of those people who lost every week at weigh in because I told myself if I gained weight I did not care about my marriage. So each week I lost weight. Each week my marriage did not get better, in fact, it got worse. This just fueled my desire to lose more; I lost 91 pounds and had starved myself down to a size 4. And yes, starved is the right word I got to the point of probably eating 500 calories a day, if that.
I never actually ever made it to my goal weight. I made it to a weight that WW felt was acceptable for me to be a leader but my person goal was never met…by three pounds. I had lost 91 pounds but I could not bring myself to lose 3 more freaking pounds? No, I could not. Why? Because when I made it to goal weight my marriage was supposed to be fixed and it wasn't. If I reached those last three pounds I had to come to the conclusion that it was not my weight that was the problem. I of course finally had to face facts and the Picky Eater and I divorced.
On the outside I looked happy to everyone. I got compliments and pranced (yeah, I pranced) around in tiny outfits and fed my ego about how great I looked and how jealous people were. But in the inside I was sick. Mentally I was out of control with telling myself I was worthless because I only lost a pound that week when I should have lost 2 even though 10 people that week told me I looked amazing. My life was consumed with worrying about what I ate, how and when I could get exercise in that day, and avoiding doing anything really social because food was usually involved. On the nights I did go out it was usually for hockey. No one ever caught on because I would drink several beers and no one was the wiser because clearly no girl worrying about her weight would throw back beers, right? Wrong. What they did not know is that I would work out until I had burned 1500 calories that day (measured with my trusty heart rate monitor), ate nothing but cucumbers and drink green tea if I got hungry, then I would go play hockey (burning even more calories) and then have 3 beers. Just like so many things in life we let people see what we chose them to see.
Imagine what your life could be like if you spent it not obsessing about your weight? Your weight is not holding you back, you are holding yourself back. Ironically the times in my life that I limited myself was when I was dieting. I have been okay with my size for over 10 years now and even losing the 91 pounds was not because I was upset about my size, it was my Hail Mary to try and save the marriage. So in 2013 I participated in an online program that I loved called Live More Weigh Less. I did it because people were always writing to me asking me how to get the body acceptance I have and I did not have the tools to help them. I did it because the woman who runs the program, Sarah Jenks, had a message I agreed with. A message to do the things now that you are waiting to lose the magic 20 pounds on. A message to love your body while you lose weight. I honestly went into the program thinking it wasn't going to do much for me since I was already okay with my weight yet it improved my life greatly. I didn't realize I wasn't living my life to its fullest potential. It improved all aspects of my life and even got me to accept my body more, which I didn't think was possible.
Since she started this program Sarah had a baby and her shift in thinking changed even more. Her focus this time around is even more on accepting who you are even if you never lose a pound. For the record I did lose weight when on the program even though that was not my intention, if you follow her suggestions it just happens.
The program is starting up again and I can't wait! She took a year off to be a mom and I realize how much I missed it. Once you purchase the program you are in it forever and can repeat it as much as you like, I will be going through it again. This time around there are two different options, one that is cheaper (and therefore comes with less stuff) and one that cost more but includes coaching. When I took it there was only one option (the one with the coaching). For me I would want the coaching again but it's not for everyone. I will not lie and say this program is not cheap. But then again think about how much you have already spent over your lifetime trying to lose weight? Learning to not obsess about my weight is worth a ton to me.
I'll be going through the program again so if you have any questions about my experience feel free to contact me. And if you are going to do the Live More Weigh Less program let me know and we can support each other in addition to the support you will get in the program. There is a Launch Party this Wednesday April 1st and you can win a chance to a free spot in the program!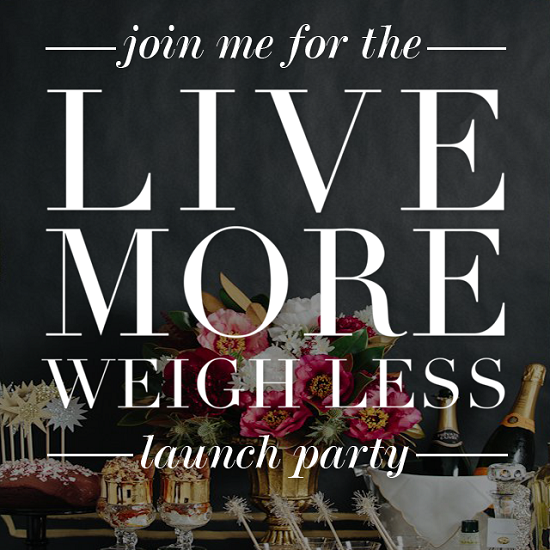 *My ex-husband is an awesome human being and in no way ever said one thing about me being overweight other than I looked pretty. But I created this in my head to avoid our real problems.