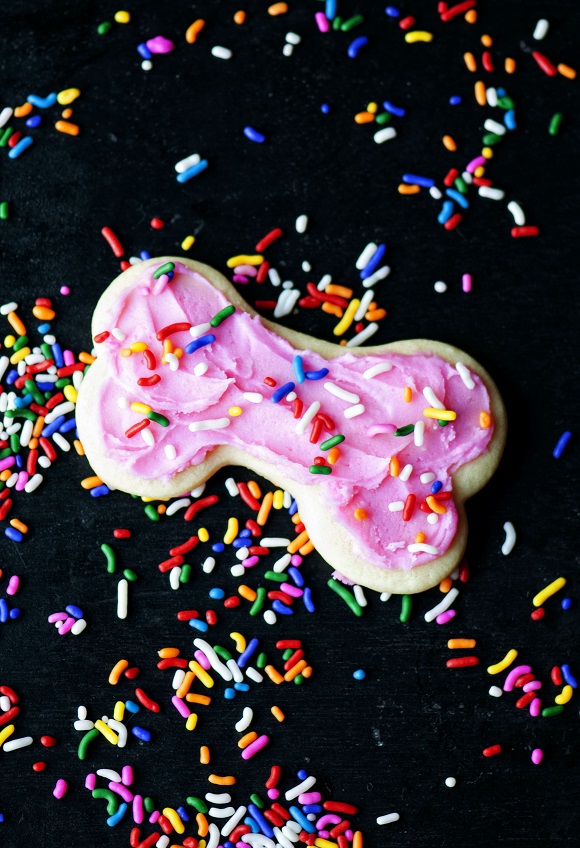 I don't do a lot of basics on my blog but this sugar cookie recipe that I put up the first year of my blog needs to be revisited. I used to make it all the time before the dog got allergies, we discovered accidentally (aka fell on the floor) one day that my dog will do just about anything for a sugar cookie…these sugar cookies. She of course has not had them for about a year and a half, until last week.
The good news is today is Crazy Cocker Spaniel's birthday! She made it to 15 like I told her years ago she had to (the one time she followed directions). The bad news is we started making sugar cookies because MDP and I made the choice about a week ago that we wanted CCS to get to enjoy her favorite foods again while she still wanted to eat. So we started with pizza crust one night just to see. If you follow me on Instagram you know that she was a fan. Amazingly she had no reaction and has had no reaction other than pure joy so we decided to make her favorite cookie (she also had no allergic reaction to that as well).
At first she just thought it was any other treat and took it. Then a rush of OMG it's a sugar cookie filled her little head and the next bite she jumped the highest I have seen her jump in years to try and get. She doesn't get the frosted kind though when she is gone the first photo that you see, the sugar cookie dog bone with pink frosting and sprinkles is actually going to be made into a tattoo in honor of my pup after she passes. I made dog bone shapes for her, the Pi symbol because the coolest Pi day ever is happening tomorrow, hippos, unicorns, goats, and Boba Fett…you know the standards. 😛
I just gave a recipe for the cookie dough. It may or may not come from a bakery that I worked at that no longer exists that I went to work for so I could get their sugar cookie recipe. And we may or may not have been sworn not to write down or photograph the recipe…which I did not, I just memorize real well. 😀 Some people like royal icing, I prefer American buttercream. If you want decorating ideas as well as more cookie and frosting recipes I recommend Bridget's books Decorating Cookies: 60+ Designs for Holidays, Celebrations & Everyday
 and Decorating Cookies Party: 10 Celebratory Themes * 50 Designs
.
So happy birthday dear CCS…thanks for making it to 15, every day after this I know is a bonus!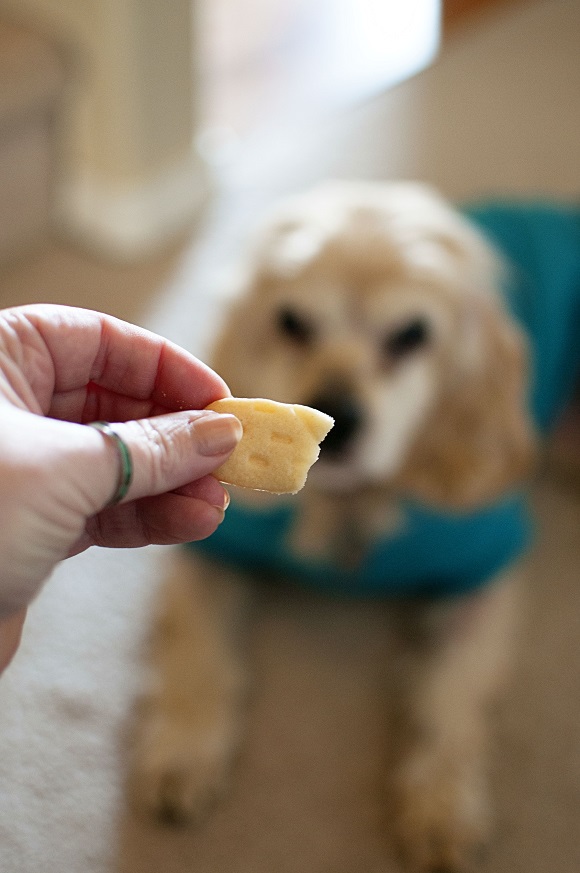 Basic Sugar Cookie  
2 1/4 cups powdered sugar
12 oz. unsalted butter; at room temperature (I used Plugra)
1 egg
1 egg white
1 ½ tsp. vanilla extract
3 ¾ cups all-purpose flour
1 ½ tsp. baking soda
½ tsp. cream of tartar
pinch of salt
Preheat oven to 375F.
Using a stand mixer with the paddle attachment cream together the powdered sugar and butter for at least 3 minutes.
Add the egg and egg white and mix for 1 minute, scrape down the bowl after the addition and beat another 30 seconds.
Add vanilla and mix for 2 more minutes.
Mix in the flour, baking soda, salt, and cream of tartar while mixer is on slow speed.
Mix till you have a smooth dough.
Chill for at least 4 hours before rolling out.
Roll out dough and cut using whatever shapes you would like (doesn't really matter once you throw icing on them, it's anyone's guess as to what they are)
Bake for 8-9 minutes until turning light brown around the edges.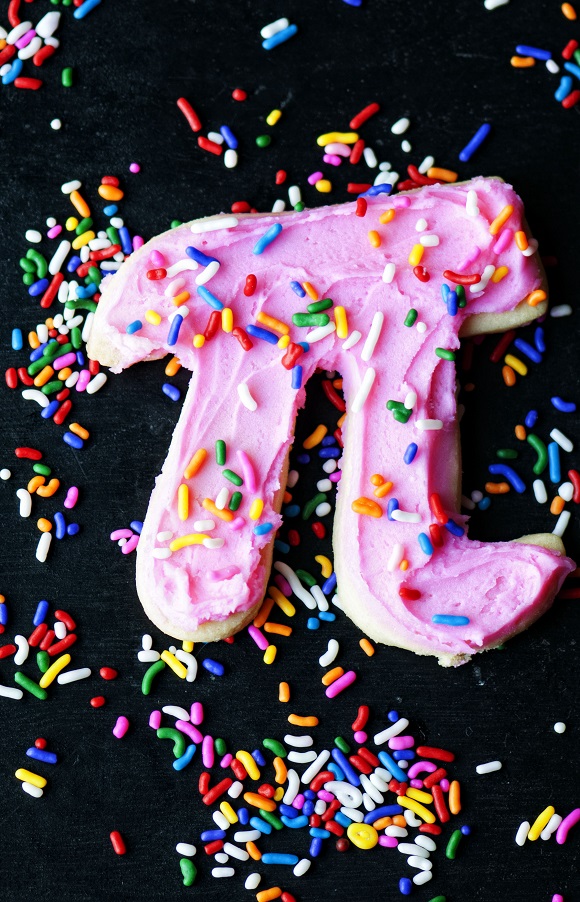 *this post contains Amazon affiliate links that if you follow it and purchase anything on Amazon a percentage of that goes to keep this blog alive