This post highlights our week in Vegas and our search for the best burger and milkshake in Vegas.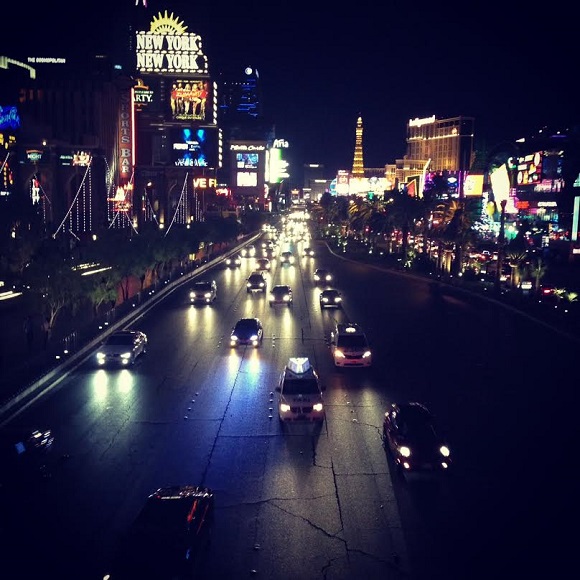 Vegas is always interesting.
I hadn't been in over 10 years and it has changed quite a bit.
But before that I had been to Vegas often as it is not that far from Phoenix.
My husband however had never been.
Going to Vegas with someone who has never been is always a treat.
Here's our recap of Our Week in Vegas and where to eat recommendations.
While I would not normally choose to go to Vegas in June, my husband had a conference there and we decided to turn it into our honeymoon (us moving and sucking every last bit of money we had for a real honeymoon decided that too 😀 ).
While he spent his days at the conference, he did get a few hours during the day for lunch and stuff, the nights were our real time together.
We arrived Sunday morning.
The conference was held at Mandalay Bay.
I had never stayed that far down the strip before but I did like the hotel…especially the pool area.
Though don't get me started on the "toptional" pool where men have to pay $50 on the off chance of ogling your goodies.
The pool has fees but since we were there for the conference all of that was waved as well as some deep discounts on shows and what not.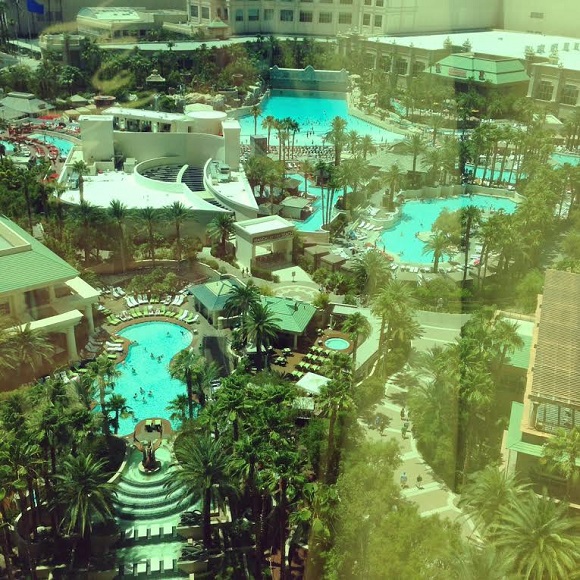 Since we arrived really early (9:30am) we could not check in yet so we left our bags with the bell hop and my husband, me, and a co-worker of his went down to the Venetian and found Bouchon Bakery.
It was a great way to start.
I had a strawberry croissant (which was very good), a Kouign-Amann (which was an almost religious experience it was so good), and the macaroon variety pack which my husband and I sampled over the next two days.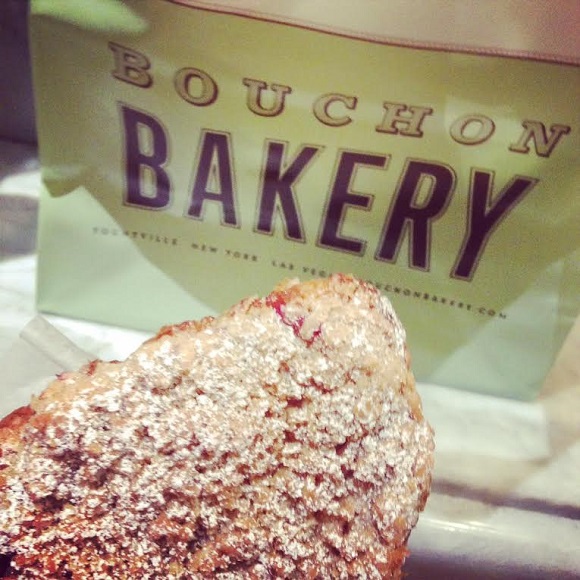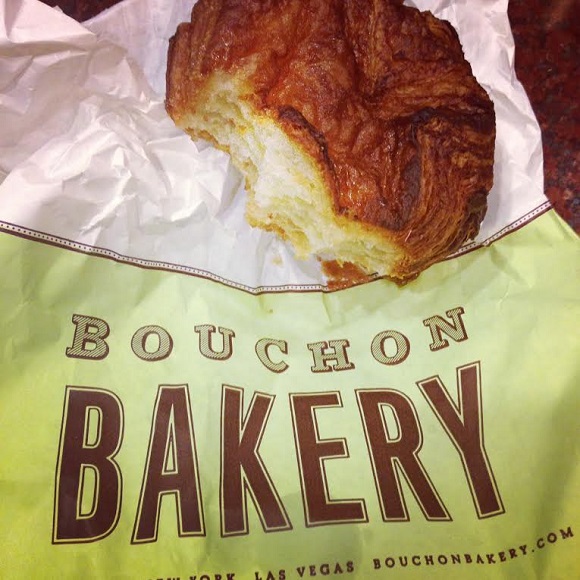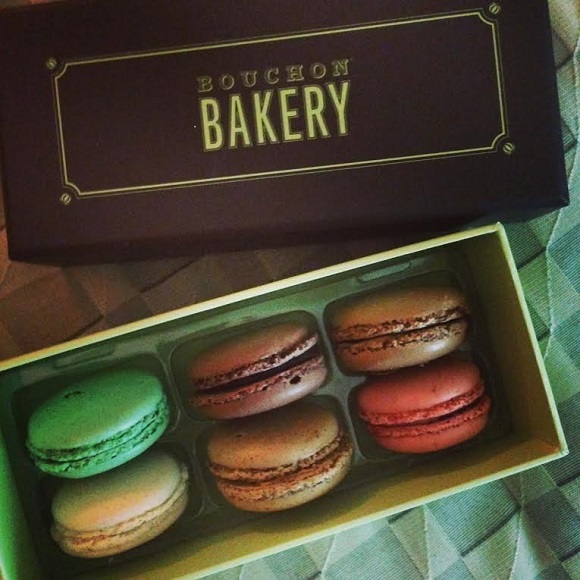 My husband and I decided that our goal for the week was to find the best burger and the best milkshake so the first place we went to the minute we settled in our hotel room was to Hubert Keller's restaurant Burger Bar which was there in Mandalay Bay.
We had to wait a bit so I taught my husband about the world of daiquiris in Vegas, which is the way to go when hot.
They make almost any drink into one.
You buy a cup and the refills are cheaper (plus most places give you and extra shot for $1).
And almost any daiquiri place honors anybody's refill cup, which is nice.
Once we got into Burger Bar, I created my own burger which had bacon, prosciutto, smoked gouda, and BBQ sauce all on a pretzel bun.
It was good.
But the Twinkie milkshake that I had spiked with vanilla vodka was what stole the show hands down.
And yes I put booze in my milkshake…this is Vegas people.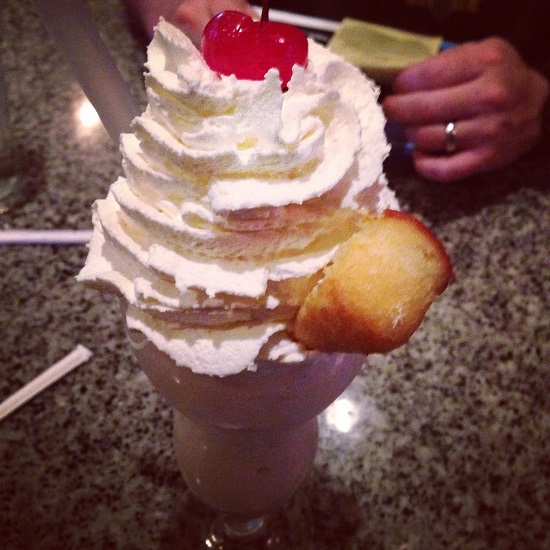 We did head to the pool that night and I was happy to learn that I was tall enough to get to go in the wave pool. 😀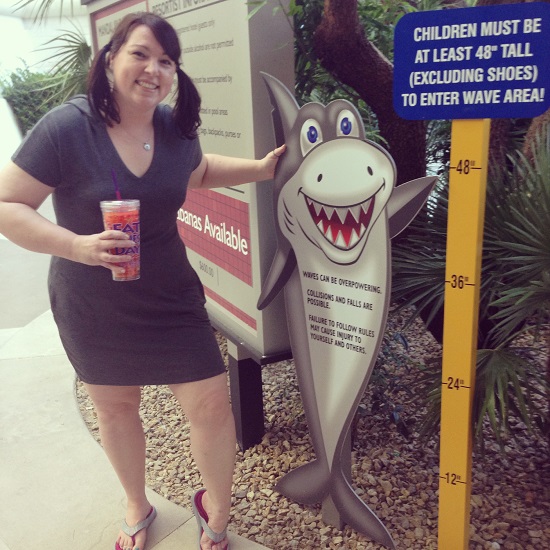 Then off to find another burger.
My husband and I walked over to PUB 1842 in the MGM Grand.
Hubby had the lobster corn dogs and I had the most unusual yet epic (I'm recreating it on the blog in July) burger ever: bacon jam, peanut butter, pimento cheese, and potato chip.
Yes, I know it sounds beyond weird but was beyond good.
My husband and I were so full but refused to not eat the whole thing that's how good it was.
We walked a little bit around so the hubby could see the Strip at night.
He melted…he wasn't quite used to heat like that.
We were boring old people who went to bed before ten because we got up early that day and my husband had to be up early for the conference.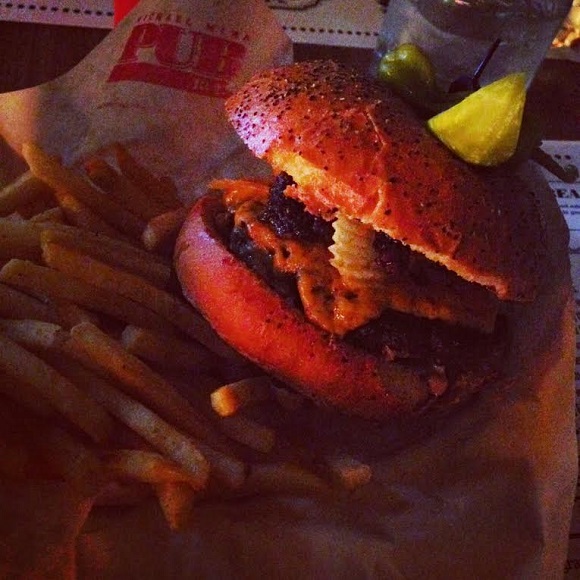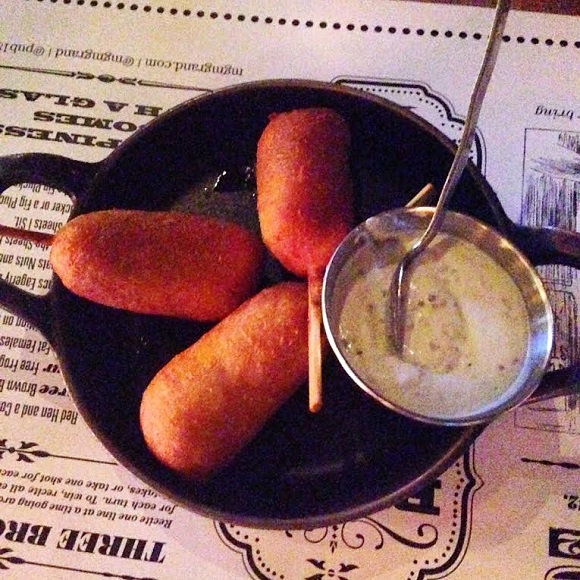 Monday I did not get up as early as him but didn't sleep in either as I wanted to kind of stay on his schedule.
When we checked in one of the first things I asked was about the spa.
Now I knew that a spa treatment was not in my budget but an unknown fact about hotel spas is often if you are a guest you can pay a fee and use all the facilities at the spa.
For $25 (a little less for me because we had a conference discount) I was able to use the pools, spa, steam room, dry sauna, their gym, wear the fluffy robes, drink their spa water, and eat their fruit. 🙂
I did this for a couple days while my husband was at his conference.
Because as nice as the pools are I am not a lay out for hours kind of gal…especially when it's 106F outside.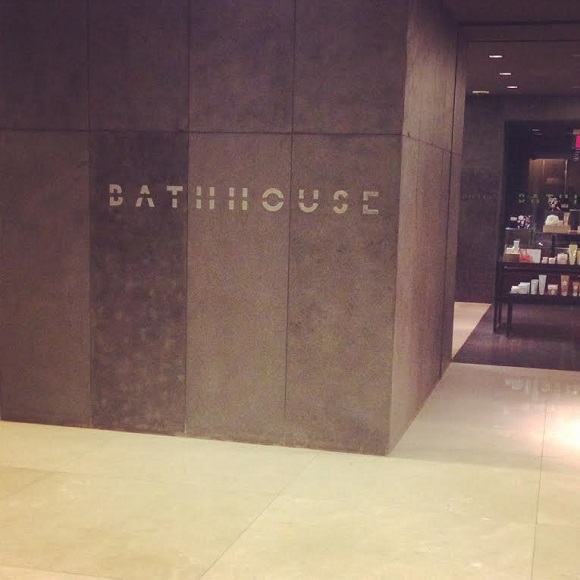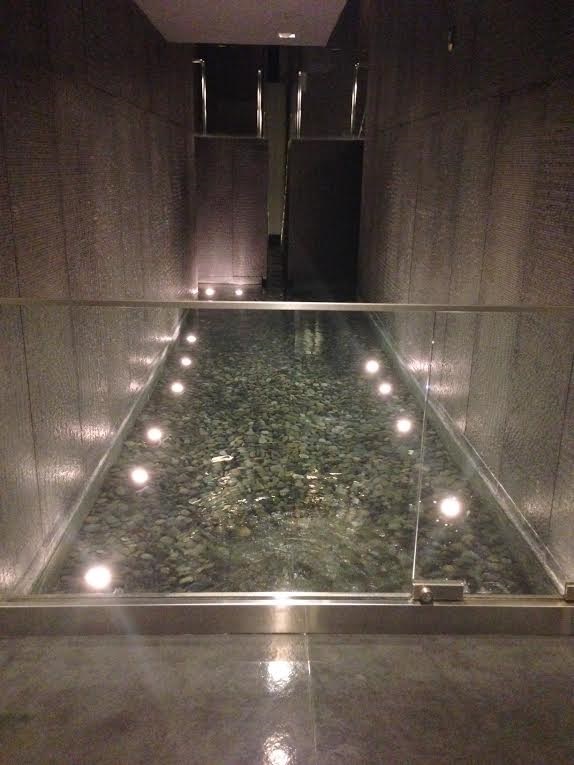 When I returned from the spa on I took a bath…or tried to I should say but the hot water kept going hot, then cold, then hot, then cold, etc.
So when my husband and I met for lunch (though we went to the pool instead of ate) on the way back we stopped by the front desk to get it fixed.
They said do you want it fixed or do you just want another room.
I said whichever is easiest but that I was really a tub kind of gal.
Perhaps it was the I love my Husband t-shirt (I pointed out we were newlyweds when asked about it) I was wearing but the woman decided that we needed to be upgraded to a suite that had a garden tub (that can fit two people) for the remaining 4 nights of our stay.
Who are we to say no to that…plus this room had a view of the Strip!
After the conference ended for the day hubby met me in the Sports betting area where I was already watching the Stanley Cup Playoffs on the big screen down there.
We talked with one of his co-workers and his fiancé that her brought with as well.
Both super nice people.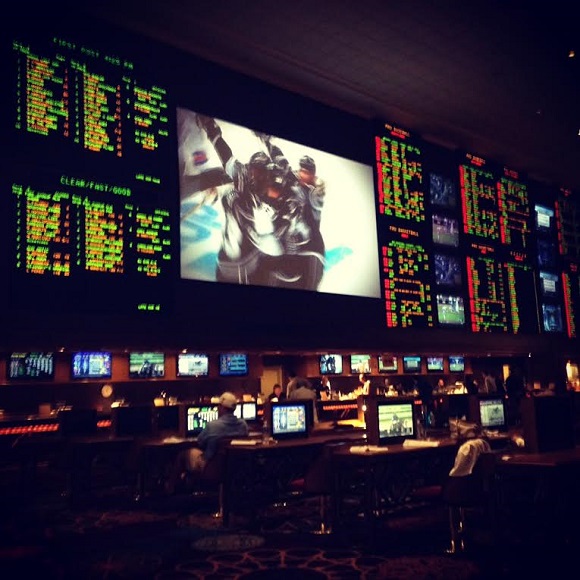 We then walked down the Cosmopolitan for late dinner reservations.
The Cosmopolitan is a little too hip for my taste but it had a place we saw on the Travel Channel called Holstein's.
I had the Fat Boy Shake: UV Candy Bar Vodka, Reese's, Pretzels, Sprinkles, Chocolate Caramel Corn.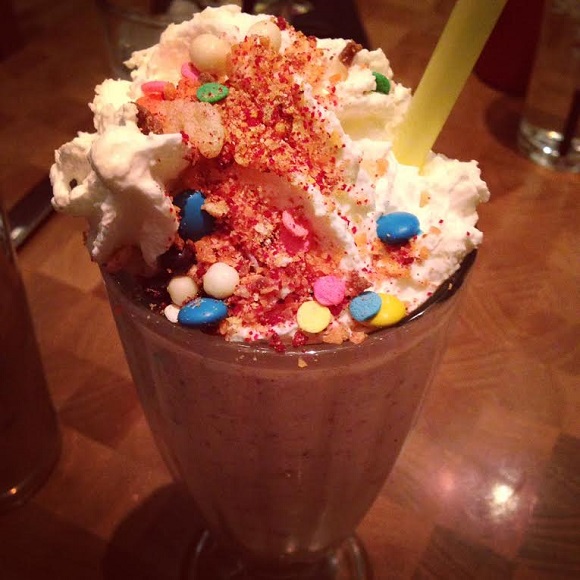 And a Memphis Burger: burger, pulled pork, coleslaw, onion straws.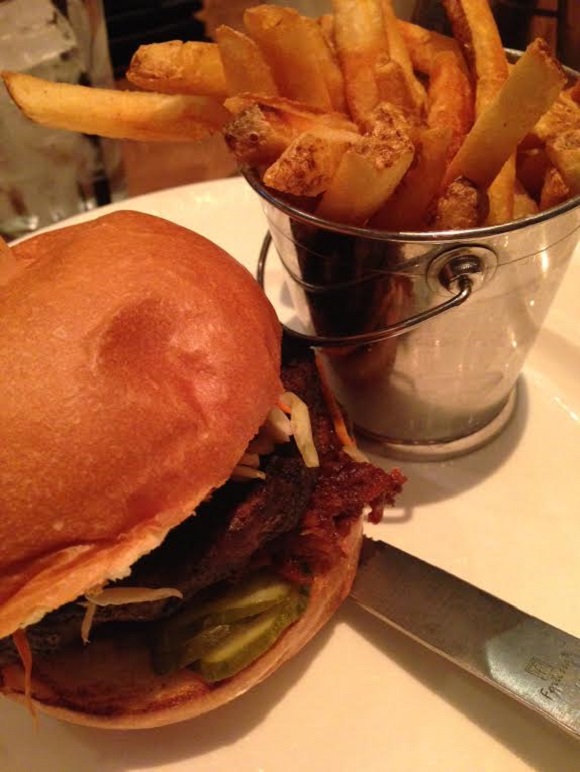 My husband tried the Surf and Turf Quesadilla: lobster, steak, Manchego cheese, heirloom tomatoes, bacon lardons, and chive aioli.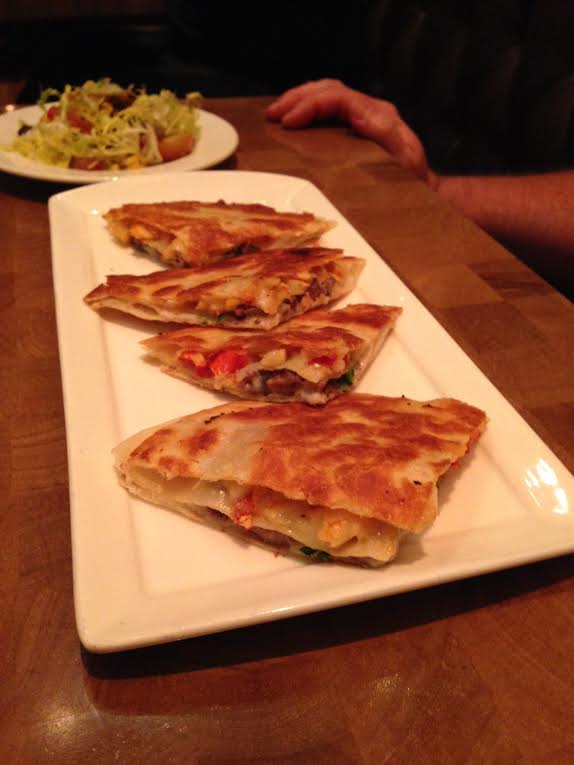 It was all good but not an OMG experience.
Tuesday was super low key during the day).
I again went to the spa and just hung out there and relaxed.
We ate a late lunch early dinner at Crossroads in the House of Blues.
The heat was really making us not all that hungry the first couple of days.
My husband had the Voodoo Shrimp: sautéed jumbo shrimp, simmered in an amber beer reduction on top of homemade jalapeño cornbread.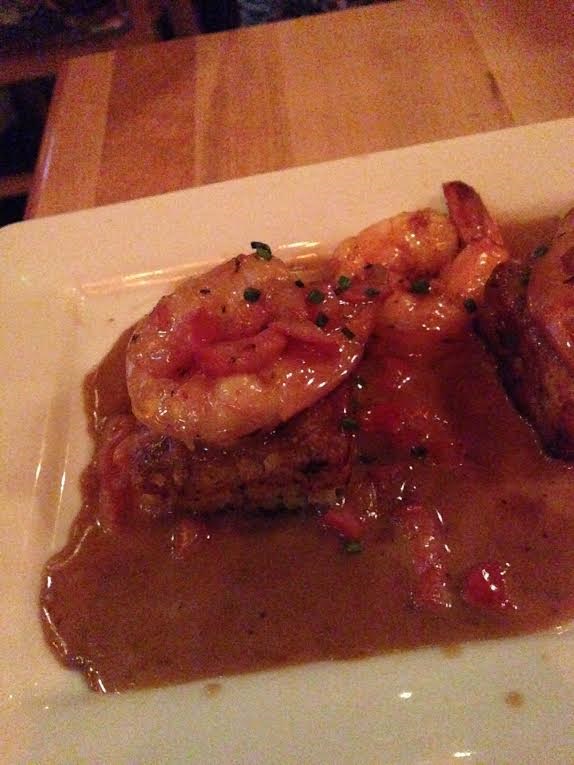 He said it was outstanding.
I just had the pulled pork sliders appetizer as I saw they had bread pudding on the menu.
The sliders were good but the bread pudding was seriously awesome (and we all know how picky I am about my bread pudding).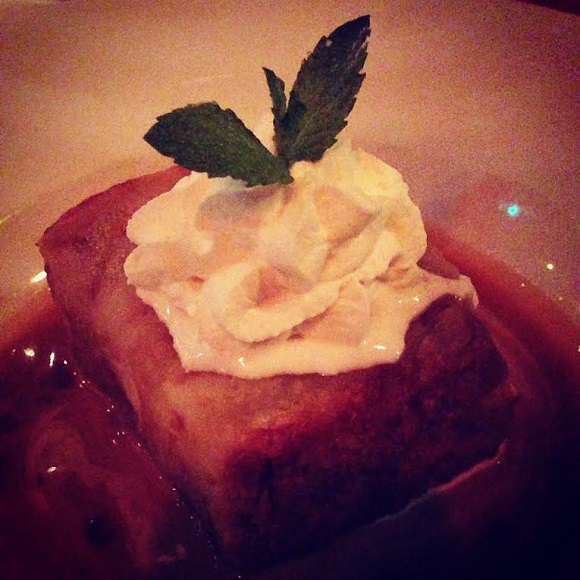 After dinner my husband and I went and saw ONE, which is the Michael Jackson Cirque du Soleil.
Wasn't sure how I was going to like this as I am not a big MJ fan.
I mean I don't hate his music but I can take or leave it.
Now, I have seen a lot of Cirque du Soleil in my time and this is my all-time favorite so far!
UNBELIEVABLE…and it made me LOVE MJ music after seeing it.
LOVED it.
LOVED.
My husband did as well and he was on the fence about going.
If we had the money we probably would have seen it twice that's how much we liked it.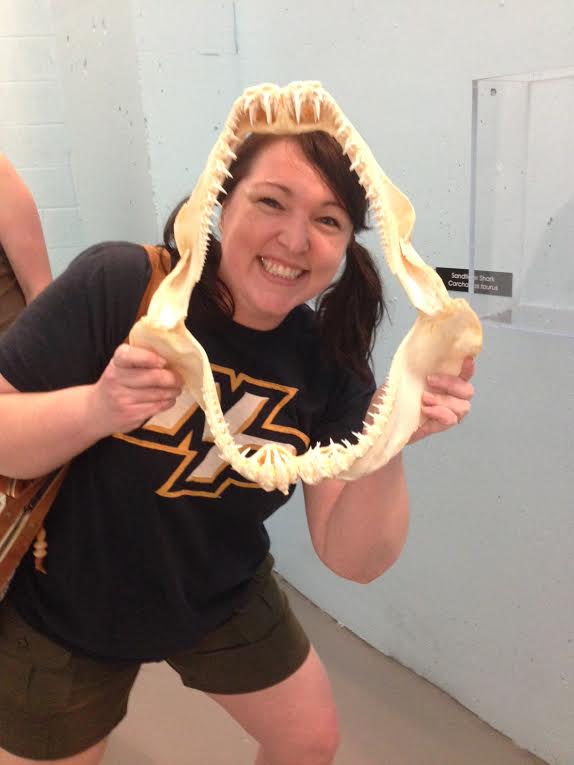 Wednesday was aquarium day (well technically they call it the Shark Reef) and I was able to go feed Sea Turtles (the big splurge of the trip).
I had wanted to feed the sharks but that experience was all filled up.
So, I was a little disappointed until I actually got to go and do it.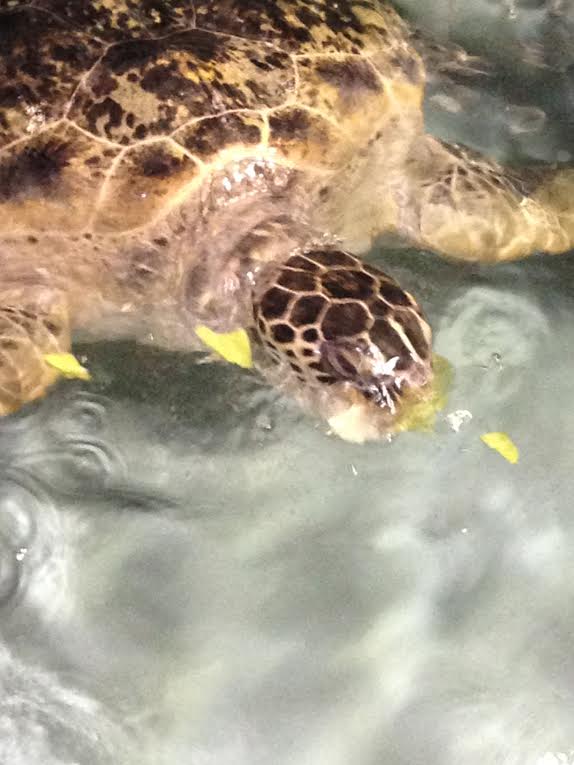 The sea turtles were super cool and while you didn't get to touch them it was definitely an interactive experience.
We also got to see them feed zebra sharks and stingrays.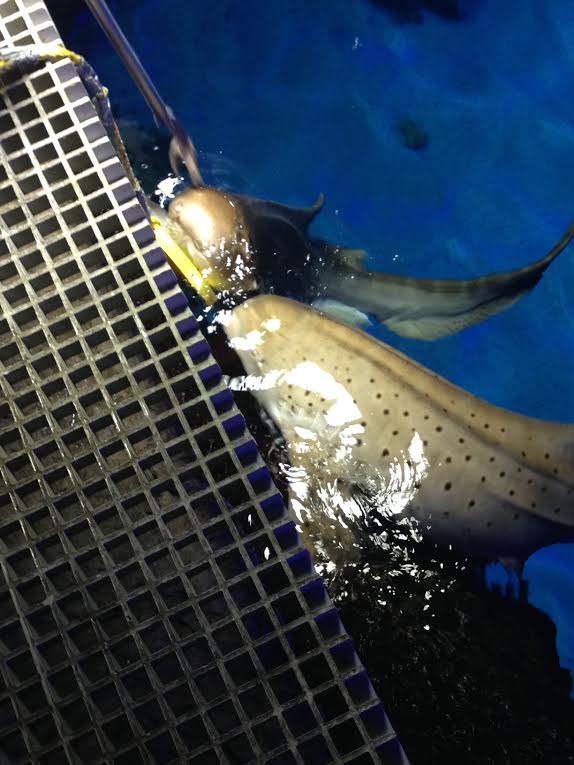 You also got a behind the scenes tour as well as a picture and entrance into the aquarium after you were done.
If you are a sea animal lover at all you should look into this!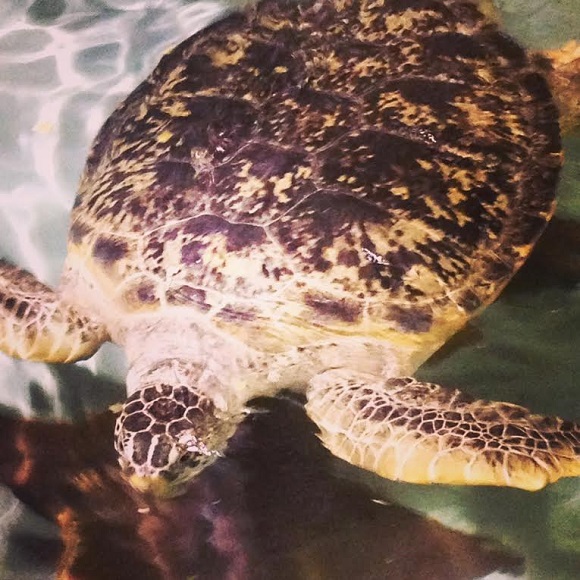 After the aquarium we tried Fleur for lunch which was the other Hubert Keller restaurant there in the hotel.
I had the prefix lunch (to celebrate my blogs birthday…it turned 9 that day) which had the field green salad with pear, apple, candied walnuts, pear cider vinaigrette.
The Cuban sandwich (seriously wonderful pork in that sandwich), and what they called Brownie Lollipops but really they had no brownie just filled with lovely chocolate mousse with cocoa nibs.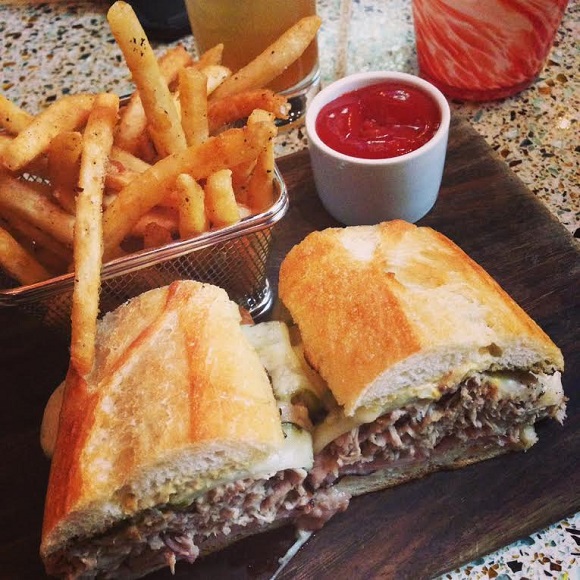 My husband had the BLT which had jalapeño bacon (quite a bit of it), butter lettuce, beefsteak tomato, chipotle aioli and a salad.
He said it was wonderful.
We meant to go back another time but ran out of time and stomach space.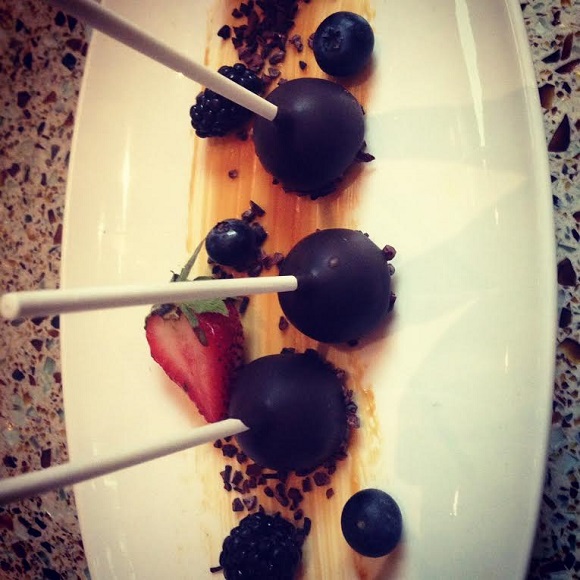 Went up to the room to watch the Stanley Cup playoffs and we finished the night going to the Ri Ra Irish Pub (also in Mandalay Bay).
I introduced hubby to Irish Car Bombs (insert evil laugh).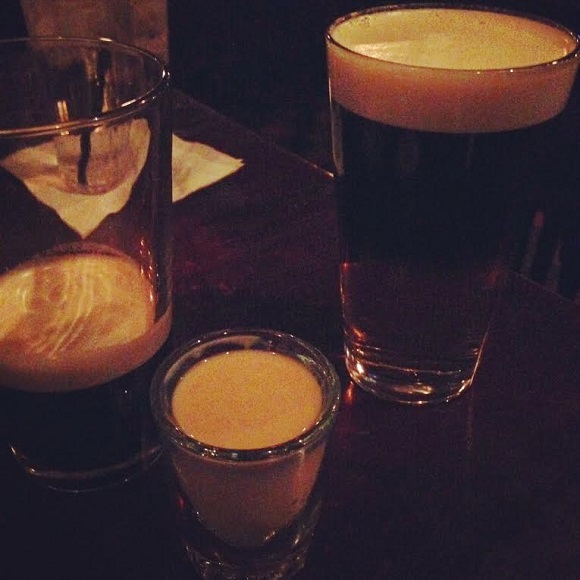 And we shared Scotch Deviled Eggs and Jameson Honey Glazed Wings that were crazy good.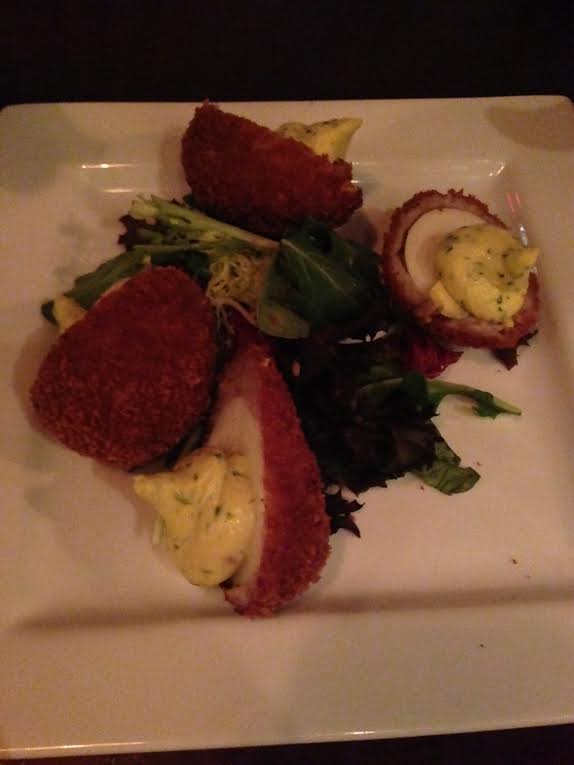 I also had Pumpkin Sticky Toffee Pudding as I am a sucker for sticky toffee pudding.
That place was great and again we planned on going back and just never got to.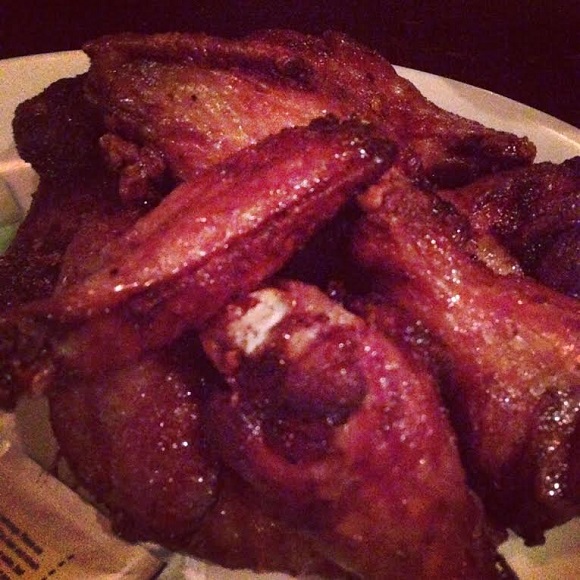 Thursday was our last full day in Vegas.
The conference got out earlier than my husband thought and so he was able to spend a good amount of the day with me that day, which was nice.
I walked over to Burger Bar again to get a shake to go as we got prepared to walk down to Aria.
What kind of shake you ask?
Oh you know just a Krispy Kreme Glazed Donut Shake!!!
There are no words for how I felt about that shake.
I could marry that shake.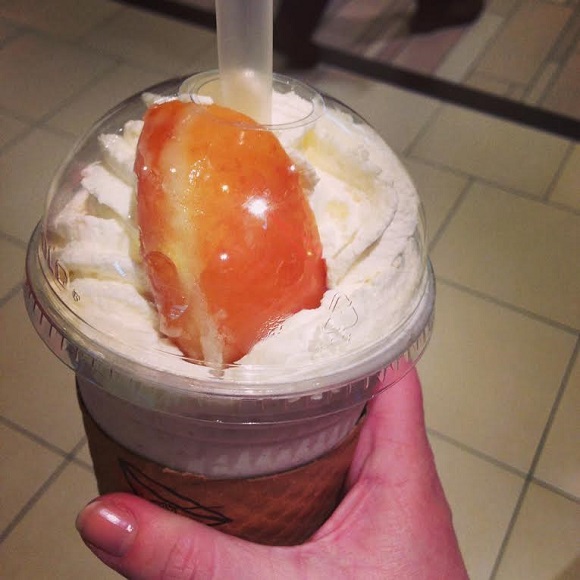 Once at the Aria we found what we came there for Jean Philippe Patisseire.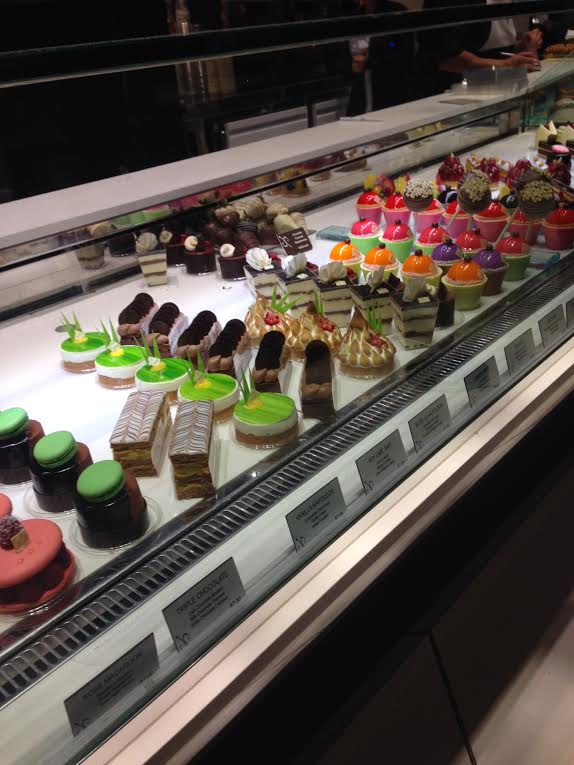 Where we had a key lime tart which had the lightest mousse I have ever had in my life.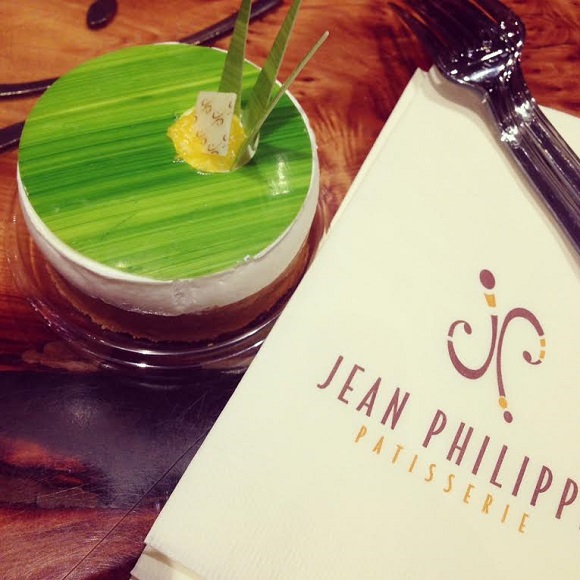 And a red velvet cupcake like none I have ever had…it had a cream cheese mousse plus cream cheese frosting.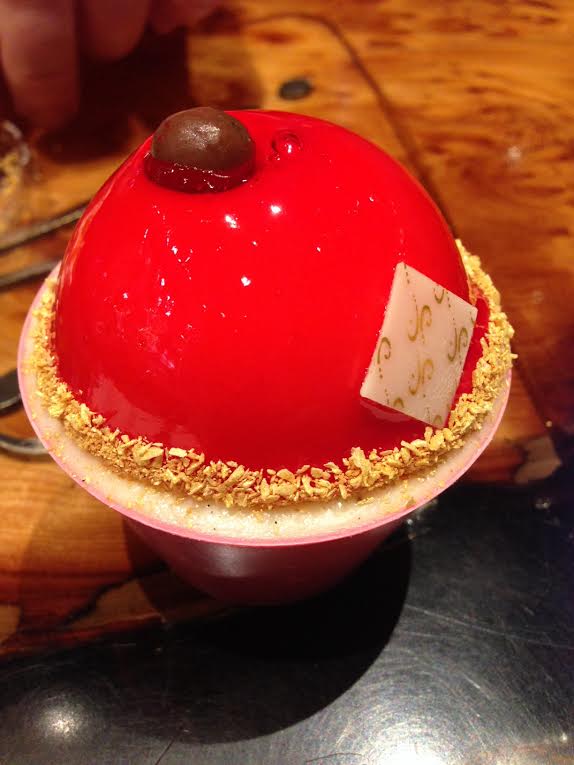 Both were beautiful and wonderful.
I also got chocolate-caramel covered cereal pearls to take with (we wish I would have bought more of these).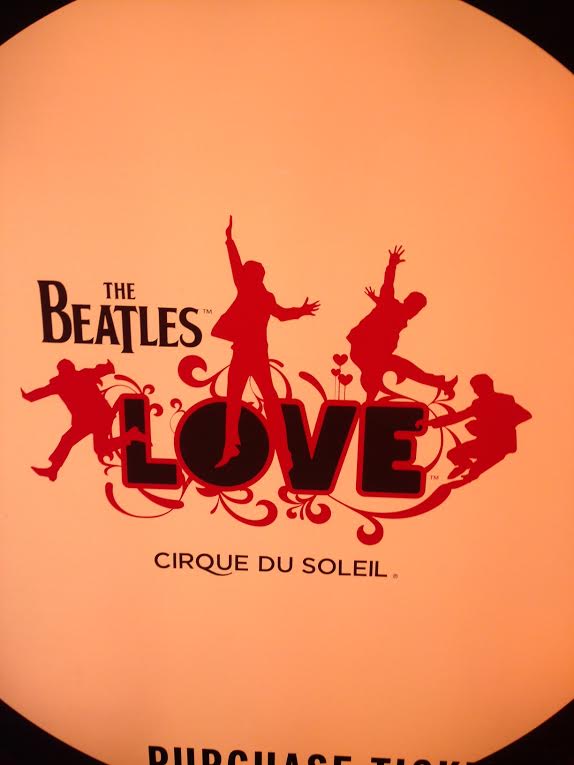 That night we headed down to the Mirage to see Cirque du Soleil's LOVE which is the Beatles one.
It was good but was nothing compared to ONE. Before the show hubby was starving and they had a Carnegie Deli there and my husband has always wanted to try it.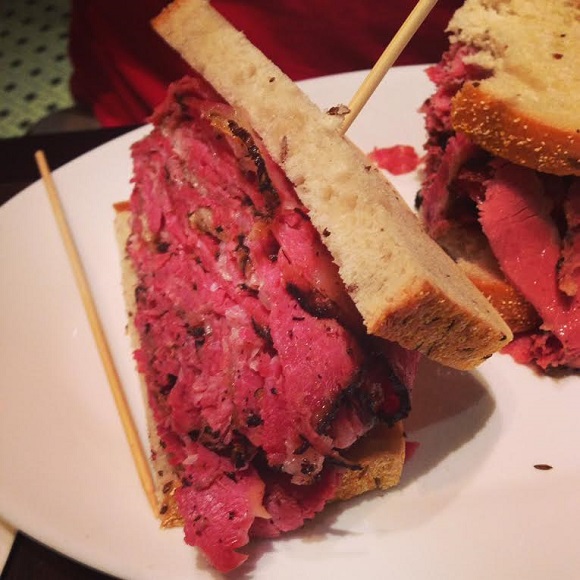 He had the classic pastrami on rye and I wasn't hungry so I had a potato pancake (hubby had never had and loves now) and macaroni salad (it sounded good) and got the last Black and White Cookie to take for later.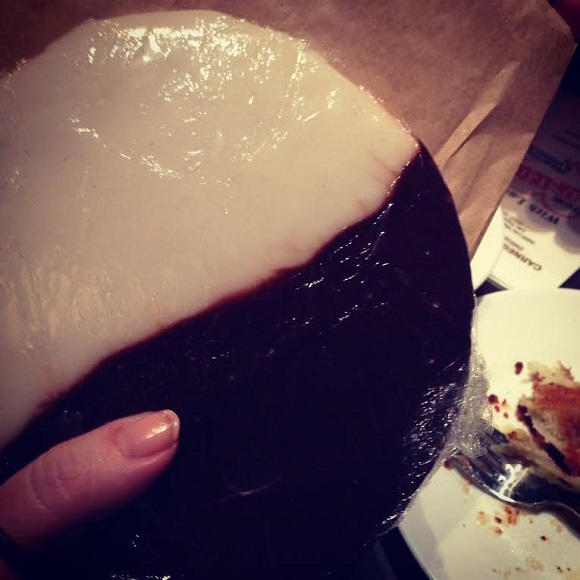 After LOVE got out we went to BLT Burger (also in the Mirage).
I only got a burger here…I wanted a shake but my stomach said no more woman!
So just the burger.
But wow what a burger it was.
It was their I-80 burger: pepper bacon (I asked for just regular bacon), sweet BBQ sauce, caramelized onions, and sharp cheddar.
This was the OMG burger we had been looking for.
While we loved the burger at PUB 1842 it was a little on the too well done side.
This was the most juicy burger and just like the other burger even though hubby and I were stuffed we knew better than to waste it and ate the whole thing.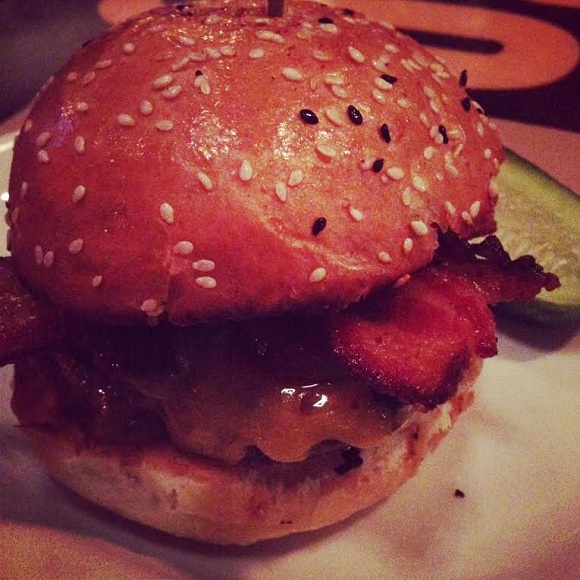 Friday we woke up early and went to the pool one last time. Vegas…where it's almost 90F at 8am.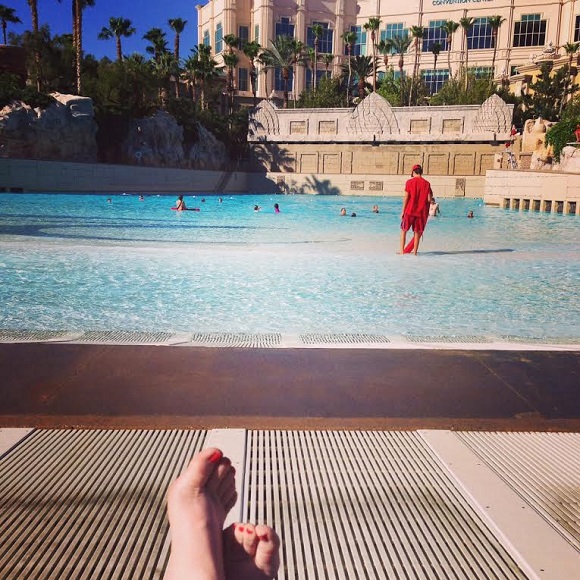 I grabbed one last gluttony treat (Nutella Stuffed Brioche)to take the airport and we were off.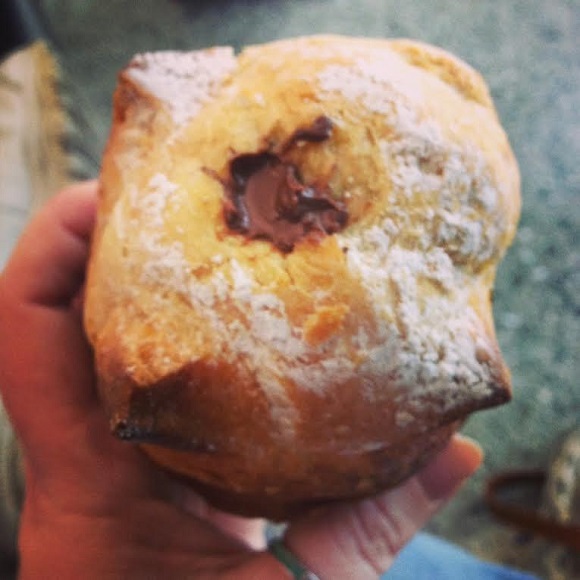 Our Week in Vegas was six days.
Six days in Vegas is about three days too many but it was really nice to spend that time with my husband and searching for the perfect burger.
All the places I listed here I would recommend eating at…Holstein's really being the only place that was just okay.