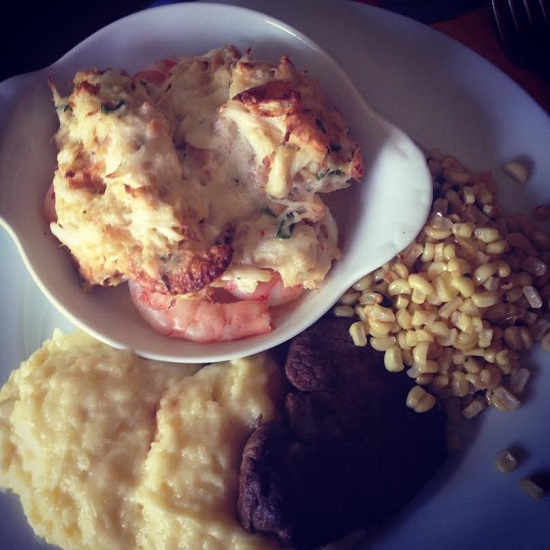 If you follow me on Instagram then you saw me prepping for my Plugra Butter Gourmet Club Summer Solstice Dinner. I had several people ask about it, and while I will be having a more in-depth post with the way I modified the recipes, I thought I would tell you about it here with some of my Instagram photos to help.
The Gourmet Club has several menu plans to choose from. I went for more of an inspired by then actually following all of the recipes to a T…mostly due to allergy and food intolerances of me and my guest, but I will be linking all the original recipes in this post!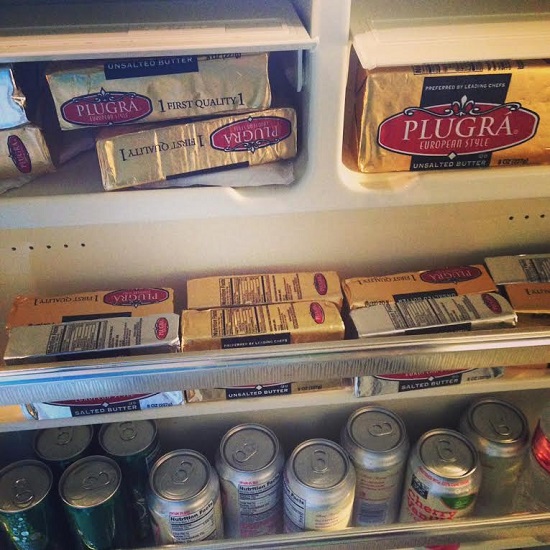 And yeah, it's real rough to belong to the Butter Brigade…nothing better than a fridge full of Plugra Butter!!!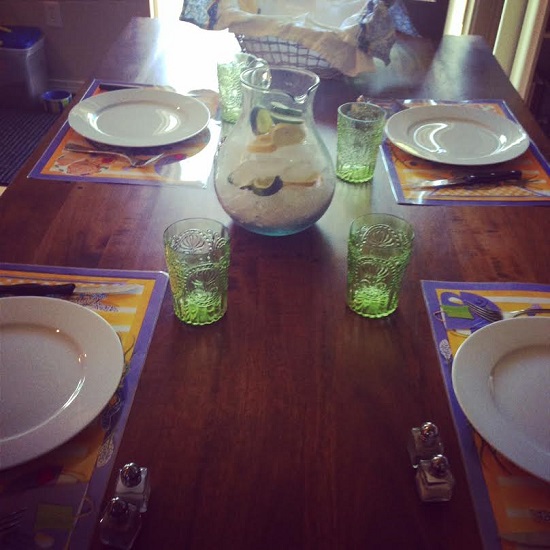 The dinner was a special thank you for a couple people who helped out in our recent move as well as a celebration of the Summer Solstice! Some of our younger members of what I call my hockey family who don't always get a home cooked meal. It has been awhile (especially because of the move and the hand/arm injury) since I made a full dinner from finish to start (though MDP did help because he is awesome like that).
The main Gourmet Club dinner that I used for my inspiration was the Surf and Turf dinner. Here's the menu I did and a link to the original recipe it was inspired by.
Plugra Butter Gourmet Club Summer Solstice Menu:
Baguette with Artichoke, Bacon, Parmesan Butter Spread (Inspiration: Artichoke Parmesan Flavored Butter)
Garlic Butter Shrimp topped with Crab Stuffing (Inspiration: Stuffed Shrimp with Garlic Butter)
Filet Mignon with Beef  Butter Sauce (Inspiration: NY Strip in Beef Butter Sauce)
Sauted Corn in Basil Butter (Inspiration: Summer Corn)
Gruyere Potato Fondue (Inspiration: Gruyere Potato Fondue)
Coconut Cake (Inspiration: Coconut Cake)
As I'm sure you can tell the menu was well received and leftovers there were not! YES there was Plugra butter in EVERY thing! So go an familiarize yourself with the Gourmet Club or check out the many, many recipes that are on the Plugra website. And if you have never cooked/baked with Plugra butter do yourself a favor and go find some! I get mine at my local Whole Foods.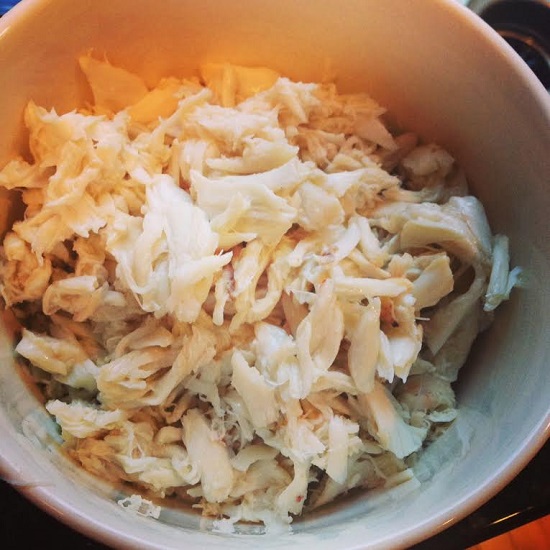 (Crab for the Garlic Butter Shrimp topped with Crab Stuffing)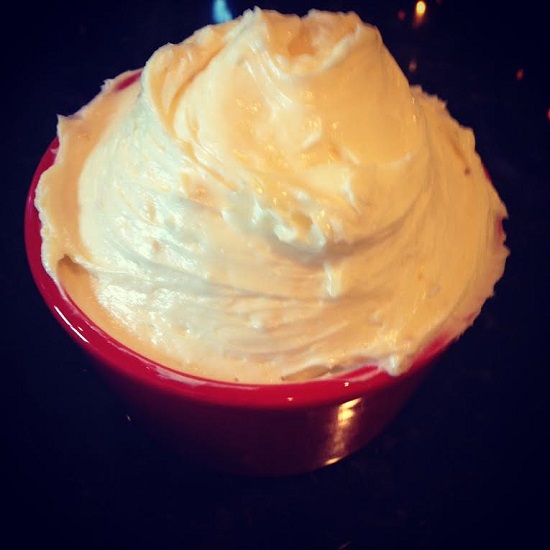 (Mounds of Garlic Butter)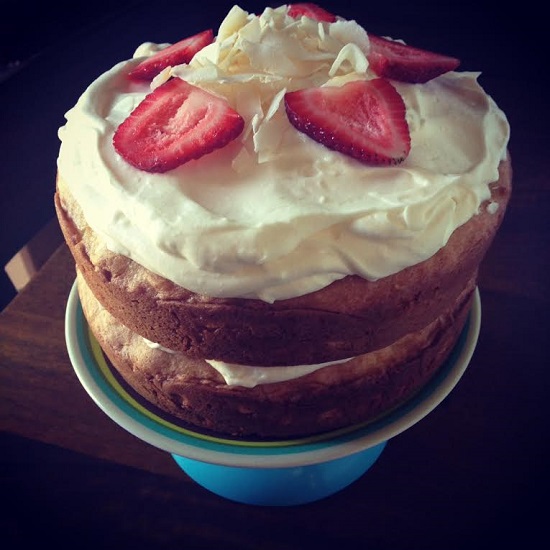 (Coconut Cake…the perfect end to the meal)
Disclaimer: I am part of the Plugra Butter Brigade and am compensated for this post. However the opinions and words are my own. As is my true love for this butter!