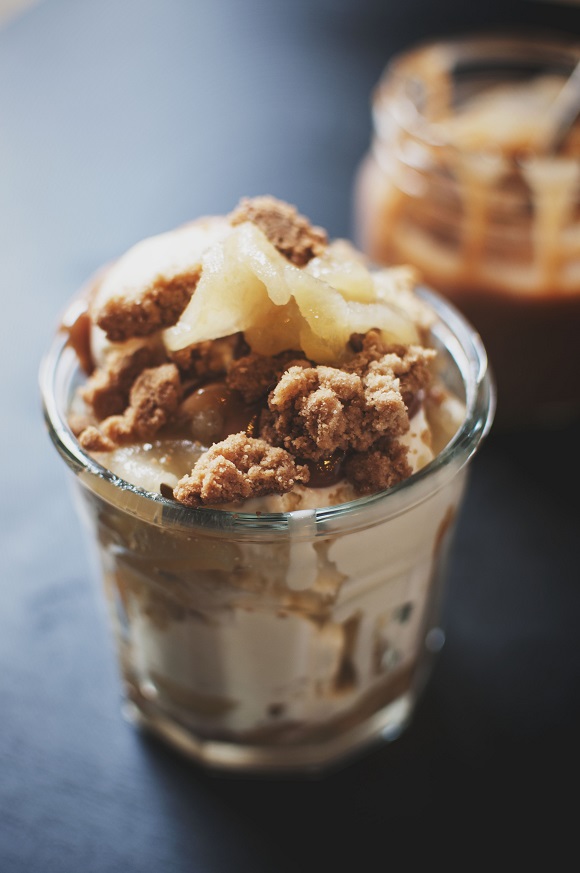 After we left the Jack Daniel's Tour we headed on over to Miss Mary Bobo's. Miss Mary Bobo's is a boarding house turn restaurant that my mother, my aunt, and almost everyone recommended…plus I already owned the cookbooks so I had to go!
It cost $19 and that included the food and beverages (non-alcoholic…dry county) and dessert. I laughed that some people on Yelp said that price was far too much…um, don't move to Seattle. MDP and I thought it was a bargain for what we got. Some people also said on Yelp they did not get enough to eat. I have NO IDEA how this is. I was stuffed beyond belief when I left…they served seconds of everything and offered to go get more of anything. So that person must have a tapeworm.
I was so full in fact that I had to pace myself to eat my dessert. Dessert was Pecan Pie with Jack Daniel's Whipped Cream. I thought oh pecan pie I can take that or leave that. WRONG. This was by far THE BEST pecan pie I ever put in my mouth. I would seriously take 5 minute breaks waiting for the food to settle a little more to get in more bites. I ate the whole thing. MDP thought it was amazing as well.
It was great for getting a lot of the Southern favorites all in one sitting that you could just sample (it was family style) to see what you liked. MDP had never had fried okra before or catfish prepared that way. If you are on vacation in that area I highly recommend it.
And because I highly recommend it you know I've got to give their cookbook Miss Mary Bobo's Boarding House Cookbook: A Celebration of Traditional Southern Dishes that Made Miss Mary Bobo's an American Legend
away. So to enter you just need to be living in the USA and leave a comment telling me your favorite Southern dessert. You have until Tuesday, March 25th, 2014 8pm est to enter. You can only enter once. It is a random drawing using a number generator. Good luck.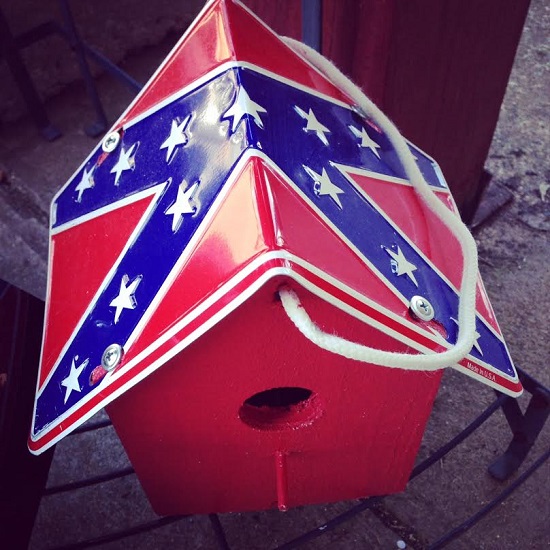 For birds who prefer the ways of the old South???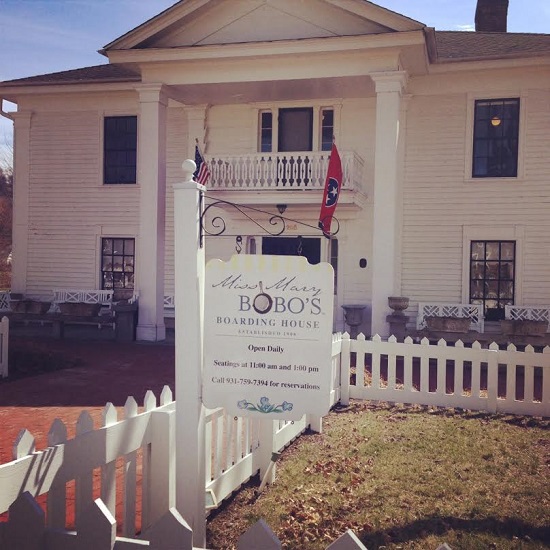 The front of Miss Mary Bobo's Boarding House.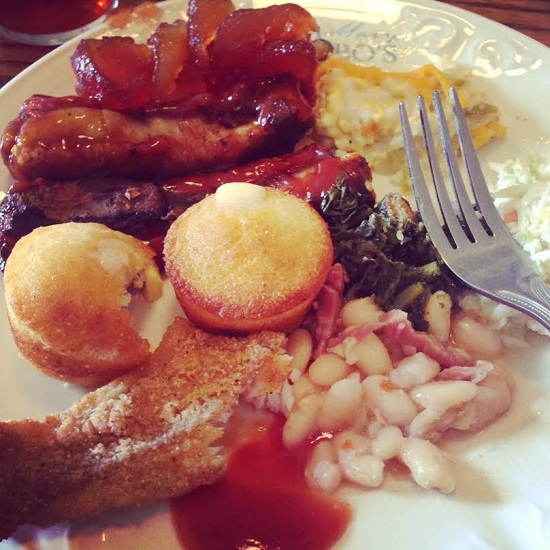 Our meal: Fried Catfish, BBQ Spare Ribs, Fried Okra, Cornbread, Turnip Greens, Jack Daniels Apples, White Beans and Ham, Coleslaw, Chili and Rice Casserole, and not pictured Pecan Pie with Jack Daniels Whipped Cream.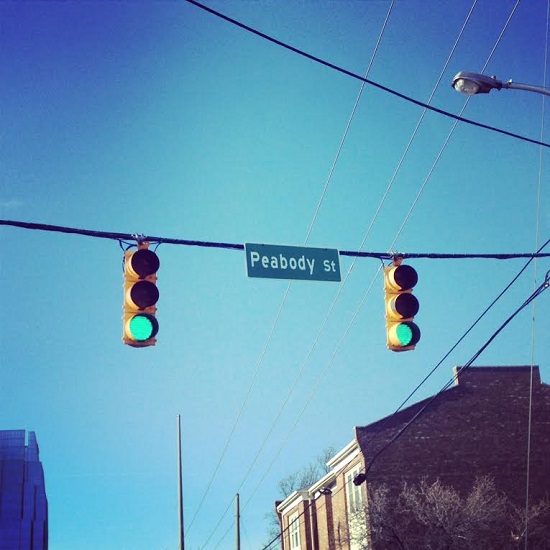 If I could have figured out how to get this sign in my carry on I so would have taken it. 🙂 Right down the street from our hotel in Nashville.
Jack Daniel's Apple Sundae
Ingredients
Caramel Sauce (I used my Whiskey Caramel Sauce
Vanilla Ice Cream
Lynchburg Candied Apples
3 tablespoons butter
6 cups peeled and sliced green apples
1/4 to 1/2 cup sugar
1/3 cup Jack Daniel's Tennessee Whiskey
Apple Cobbler "Topping"
1/2 cup brown sugar
1/2 cup all-purpose flour
1 tsp. ground cinnamon
4 TBSP unsalted butter
pinch of salt
Instructions
For the apples:
Melt butter in large skillet over medium heat.
Cook apples in butter until just tender, about 5 minutes.
Stir in sugar and Jack Daniel's.
Continue to cook until juice has thickened, about 5 minutes. Serve warm.
For the cobbler topping:
Combine all the ingredients until crumbly.
Sprinkle on to a baking sheet that has been sprayed with baking spray.
Bake at 350F for 15 minutes or until crunchy consistency.
To make the sundae:
Layer of apples, then caramel, then topping, then ice cream. Repeat until you reach the top of the container.
https://www.sweetrecipeas.com/2014/03/18/jack-daniels-apples-sundae/