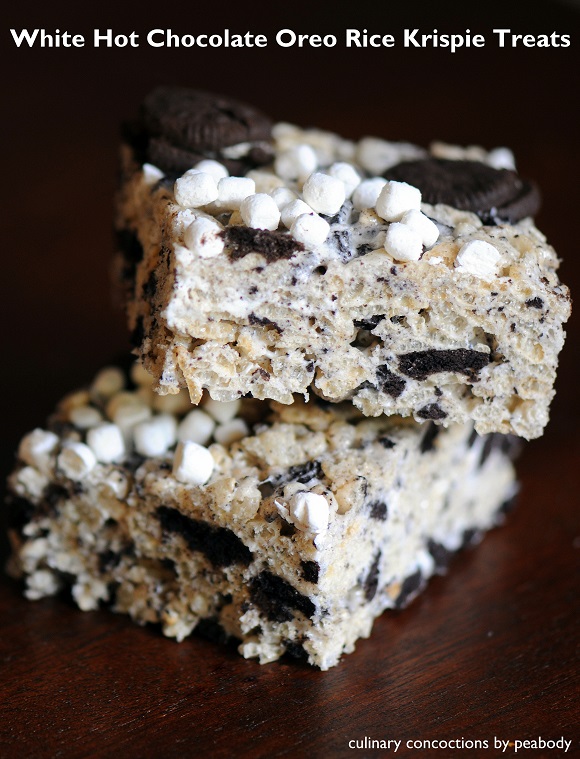 Hello October!
For me of course the best thing about October is that hockey is back on…tonight in fact! Hanging with a few friends to start the season off in style (watching the Canadians and then the Jets). My own hockey is back as well which is great because we have had way too much time off…which was more than apparent in our first game on Sunday. Though despite our best efforts to lose, we did end up winning. 🙂
Live More Weigh Less Mastery also starts today. It always starts off with fun (and not weight loss) so I've been trying to compile a list of fun things to do in the month of October. We had planned a small trip (a friend has a rental) but last minute paying customers wanted it (darn them 🙂 ) so we rescheduled. No biggie. But that leaves a weekend open now that I think may be filled with a little pumpkin patch action. I'll honestly probably go a few times with a few different people, it's one of my favorite things to do. Then there is hiking on a clear day with a little wind so that the leaves are falling down as you walk. Watching hockey of course. Going to a pumpkin carving party. It's a great month to volunteer or give money to a charity, I gave to this one this month (I felt bad they were not local but watched quite a few of their videos and my heart was broken). I get Thanksgiving this month. And last but not least…baking.
But wait Rice Krispie Treats are not baking. No, they sure are not. What they were…was an oh crap we have hockey tonight and I didn't make treats panic moment. And everyone tends to like Rice Krispie Treats. Plus our backup goalie was playing that night and he loves him some Oreo. The weather has been turning cold and I have been drinking my fair share (aka my body weight) in hot chocolate. I've been leaning towards white hot chocolate as of late (this Ghirardelli's Sweet Ground White Chocolate Flavor Mix that I got a bunch from a coffee shack going out of business is fantastic). I decided to make a RKT using that and then throw in some Oreo's for my goalie and then top off with the kind of marshmallows that come in the hot chocolate packets.
So here's to October…my favorite month of all!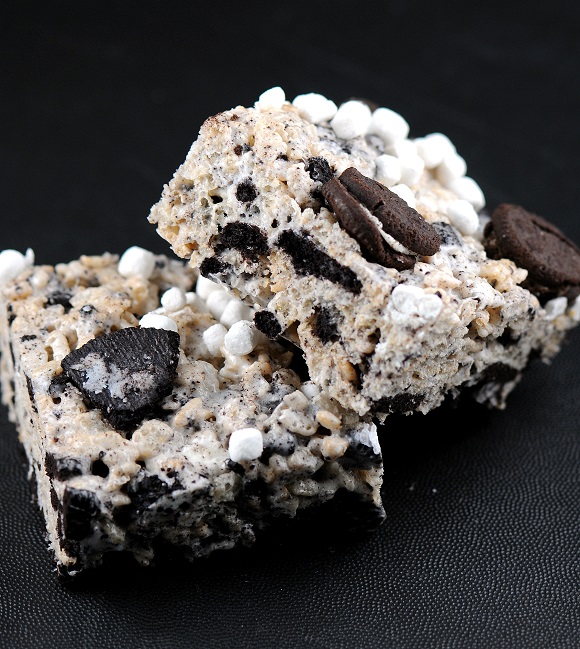 White Hot Chocolate Oreo Rice Krispie Treats
Ingredients
6 TBSP unsalted butter
16 ounces mini marshmallows (fresh, not the stale ones hiding in the back of your pantry that you forgot about)
5 cups Rice Krispies Cereal
¼ cup Ghirardelli's Sweet Ground White Chocolate Flavor Mix
1 package roughly crushed but not pulverized Double Stuff Oreo Cookie
1/3 cup Jet-Puffed Mallow Bits Marshmallows
15-20 mini Oreos for garnish (if you want)
Instructions
Butter a 9-x-13-inch baking pan. Or be lazy like me and spray it with non-stick baking spray. Set aside.
Over low heat melt butter in a large pot (I like to use my stock pot because I am a messy person).
Once butter has melted, add marshmallows. Continue to cook over low heat while they melt. It may take a little time. Don't turn up the heat to try and make it go quicker, you could end up with burned marshmallows or your treats could end up too hard once they firm up.
When most of the marshmallows have melted and they resemble marshmallow crème with a few lumps, remove from heat and add the white chocolate, the cereal, and cookies.
Using a wooden spoon, stir, stir, stir some more, until all the cereal is fully coated and other parts of the pot are not hogging all the marshmallows (so evenly coated).
Pour into prepared baking pan. Take a rubber spatula and either spray it with non-stick spray or simply get some water on it (I just put mine under the faucet real quick). Using the spatula, press the cereal/marshmallow mixture down into the pan, attempting to create a flat, even surface.
Top with Mallow Bits and Mini Oreo and press down so that they get stuck into the top of the treats.
Cover with foil and let sit for a few hours to firm up.
Take foil off. Place wax paper down that is a little bit longer than the baking pan. Flip the pan over onto the wax paper. Cut into squares. Some would say 2-inch. But whatever size you would like works. You can also use cookie cutters to make them fun shaped.
https://www.sweetrecipeas.com/2013/10/01/white-hot-chocolate-oreo-rice-krispie-treat/