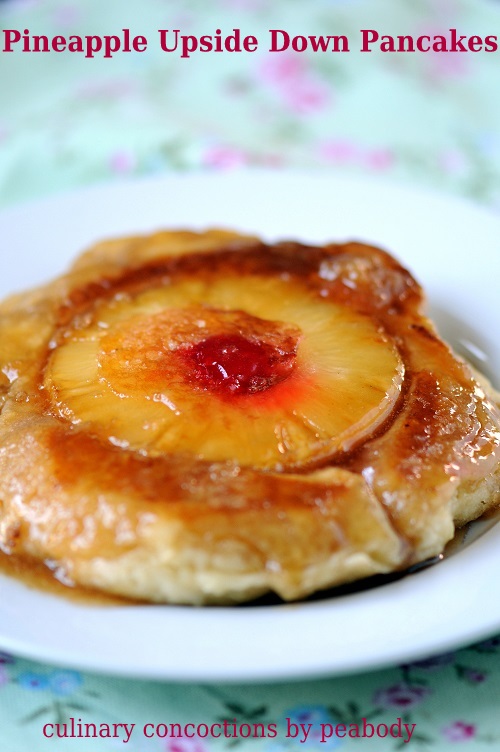 I read books two ways. Either a dragged out tug of war of me reading a few pages, putting it down, pass it on the coffee table and feel guilt I haven't read it yet so I read some more eventually finishing it kind of way. Or I consume the book and it consumes me kind of way. I read it in one sitting until the next morning and get annoyed if I have to get up and use the bathroom or go somewhere. The latter is why I actually gave up reading.
Every summer when I was a teacher I would make a goal to read a certain amount of books (it changed each summer depending on obligations). This was when I read. Because I knew if I loved a book, it was summer and I could stay up all night until 5, 6, or heck even 10am the next day. And then for what now seems to me like no real reason at all other than lack of budget I stopped reading.
I was given a book called The Fire Starter Sessions: A Soulful + Practical Guide to Creating Success on Your Own Terms
. I thought nothing of it. I started to read it and it was by far the most validating book I ever read. I read it in one sitting staying up all night. I read it again in another all-nighter. I read it again this time with a highlighter. I'm on round four.
In between all my re-reading I decided I would look up the author to see if she had a website. Of course she had a website. And she had what she called a multimedia guide to what you want the most. It was called The Desire Map. I looked at the price tag ($170 USD…though she does do payment plan) and thought well I certainly don't have that. Then my counselor asked me when was the last time I was passionate about something (in this case a book)? And with that I knew. I needed to find the money. Part of what the book talked about was you know putting it out in the universe. So I did. And you know what? We were at a soccer tournament and I couldn't find my sunglasses and I looked in a side pocket. There in the side pocket was cash. Quite a bit. Cash I had saved up for months to take to Philly with us. It also explained why I thought I had more money when I was in Philly than I did. I took that as a sign.
The program (that's my word) I can't say has been life changing for me because it hasn't been that long (I'm still going through it). But every fiber in my being tells me that it will be life changing. The program is all about figuring out what I desire. Not in the I desire to eat what I want and still fit in my jeans kind of way, but in the how do I want to FEEL and what do I need to do to get to that feeling kind of way. Creating my Desire Map.
And life really does kind of come down to feelings. People want to lose weight because they want to FEEL happy (which we all know how I feel about that). Reality is that if most people dig deep they don't want to feel happy what they want to feel is adored, accepted, admired, attention. That is the feeling they are looking for. I learned quickly that one of my core desires is Security. Partially because I am realizing that I have fear about how I don't make a steady income. I'm working on that fear as food blogging will never be stable income.
I can't totally explain why that book and this program spoke to me so much. Like I said before it was validating to me. Number one the realization that it's OKAY for me to be a food blogger and it's okay for me to desire to be that and to make money at it. That people enjoy my recipes (and I enjoy sharing them) and more importantly I am realizing that what I love most about blogging is connecting. Two people in the last week and a half have told me that what I write makes a difference to them. Those are the ones willing to tell me, I feel confident that others feel that way just don't reach out. If I can continue to touch people like that then I have a pretty amazing job regardless of the paycheck.
The other validating thing was time. My parents were police officers at the time of my birth…they worked the graveyard shift. As a baby/toddler I was up all night and slept during the day. Guess what? That stuck. That stuck hard. My whole life I have fought to be a morning person because morning people get stuff done. Morning people are the movers and the shakers. So I would try and try and fail and fail at getting up early (other than of course when I was teaching…I was always on time). Even when I would force myself to get up really early I would still be wide awake at night…exhausted but wide awake. What the Desire Map has taught me is to stop fighting that. Go with what is natural to me. It's nobody's business what time I get up in the morning (the dog disagrees) and when I go to bed. Who am I trying to impress by dragging my butt out of bed at 6 am? Reality is I write my best blog posts at 2 am. I was trying to force myself to do it at 10 am and that leads to me not wanting to blog. I'm writing this at 4 am. I was still up…and that's okay.
In The Desire Map book… one half is well a book (guide really…it comes in PDF and audio form too) the other side worksheets it asks a lot of questions. Some questions I can breeze right through as where others I sit there staring at the page taping my pencils and sometimes I find myself crying. Because let's face it when you are dealing with feelings it's not always the good kind. But it's what needs to be done.
At first I thought it would be too foofie (I don't think that is spelled right or a word for that matter). I'm not a big new ager and some of the questions it was asking me like "if delight were an animal what would it be?" I thought what the? But it really did force me to think. I went with sloth. Most people probably would go the bouncy puppy route but I went with the ever slow but always smiling sloth. They are delight to me not only because of the smile but because they take their time…they more than take time to stop and smell the roses. I am most delighted when I'm not in a rush. That small silly question really made me think WHY I thought the sloth was delight and makes me realize I'm not a fan of being in a hurry or rushed.
So my original plan was to just come on here and gush a little. This book has nothing to do with food (though how often do I really write about food) but reality is more people are being affected/touched by my post that it seemed silly not to tell you about it. And so I was going to write a post. The post I just wrote. Minus this paragraph. This paragraph is because after I started doing the program they sent a email saying did you know you could become an affiliate. Now I've only experienced Amazon.com affiliate and I love me some Amazon so I was all over that. And I love me some Desire Map and so I thought okay why not. Then I read their terms…Danielle is very nice to her affiliates. Now I wasn't paid for this post and like I said I planned on writing about it when I was done with the program so that wasn't any issue for me. But if for some reason you follow one the links on here, see what you like, and decide hey I want to do the Desire Map too then I can make some money. If you don't it's of no worry to me. This isn't for everyone (I didn't even think it was for me at first) but for something to affect me so profoundly and me not share it with you just seemed wrong. I share with you, that's what I do. I'll write again when I finish the program (though I think this is one of those you never truly finish) and figure out my core desires. So if you want to find out what motivates what you do and what your real desire is and want to do the program please follow this link to The Desire Map. 
And because this is me and my strange food blog I must also share a recipe of course. 😛
I've actually made these pancakes a few times without ever getting to the taking a photo of them part because none are left. Along the lines of my sticky bun pancakes and the pineapple upside down bread pudding these are finished off by cooking them in the sauce so it soaks on in there. If you love pineapple upside down cake this is a great way to eat it and pretend it's breakfast! If you aren't feeding kiddos (like we were) a splash of rum in the brown sugar sauce is a nice touch.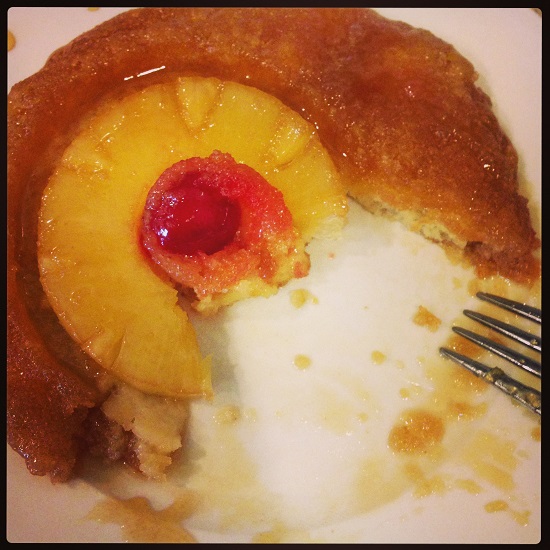 Pineapple Upside Down Pancakes
1 1/2 cup whole milk
4 TBSP white vinegar
2 cups all-purpose flour
4 TBSP brown sugar
2 tsp. baking powder
1 tsp. baking soda
1 tsp. salt
2 eggs
4 TBSP unsalted butter, melted
8 pineapple rings
8 maraschino cherries
1/2 cup brown sugar
4 TBSP unsalted butter
1 TBSP rum (optional)
4 TBSP pineapple juice (saved from the can where the rings came from)
cooking spray
Combine milk with vinegar in a medium bowl and set aside for 5 minutes to become "sour" (this mimics buttermilk).
Combine flour, brown sugar, baking powder, baking soda, and salt in a large mixing bowl and set aside.
Whisk egg and butter into "soured" milk. Pour the flour mixture into the wet ingredients and whisk until lumps are gone.
Heat a medium size skillet over medium heat to make the sauce. Melt the butter. Then add the brown sugar, rum, and pineapple juice. Bring to a boil. Once at a boil reduce to low. Leave on low.
Heat a large skillet over medium heat, and coat with cooking spray. Pour 1/4 cup full of batter onto the skillet, and cook until bubbles appear on the surface.
Add pineapple ring and a cherry in the middle.
Flip with a spatula, and cook until browned on the other side.
Once cooked place pineapple ring side down the pancake into the brown sugar sauce and let the pancake simmer in the sauce for about 3 minutes. Flip and serve. Add more of the brown sugar sauce to the pancake if desired.