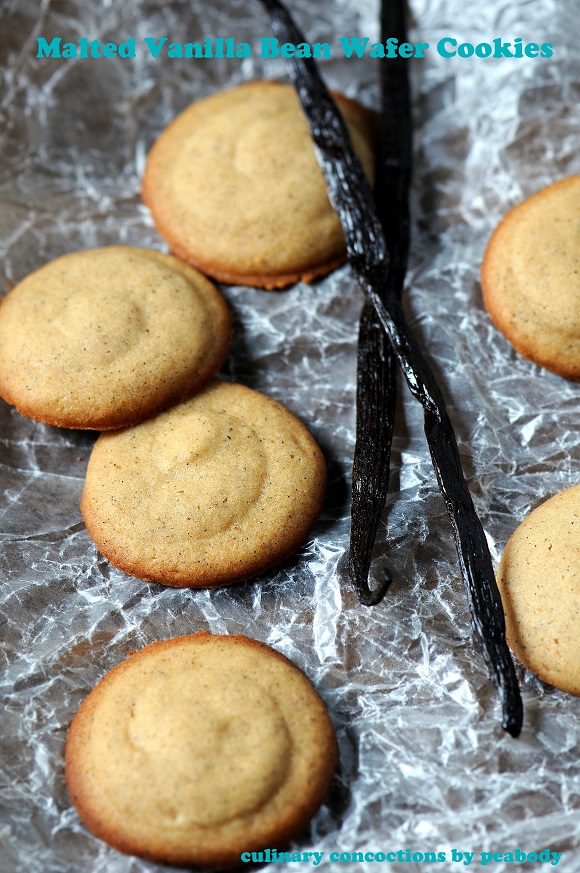 The reaction I get about Food Blogging is a mixed one. The first thing I usually get is "you do that for a living?" Living? If living in a third world country I am so making a living off of it. If I'm living in the US not so much. And living in the Seattle area that's a giant heck no. But I have faith that one day I will make enough. And by enough I mean to comfortably pay my bills on time as well as have a cookbook budget. 🙂
I've pretty much learned over the years that people think I basically sit around in my pj's (sometimes I won't lie) and bake cupcakes and then eat them while watching Real Housewives of some city. I bake the cupcakes. I do eat them (usually just one). Then I photograph them. Edit those photos. Write something (which that part can be really hard especially when your readers actually read what you write…thanks for that BTW but it does freak me out a little). Publish the post. Then Social Media the heck out of it without being totally annoying. This is when I get the so you sit around on FB and Twitter all day and do nothing comments. 😛 Not all day but some of the day yes…and don't forget Pinterest. 😀
The one thing I don't think people realize is the stuff some of us get. The UPS man thinks I have a shopping addiction I am sure. Boxes show up often. Most of the time filled with cookbooks that publishers hope I will like and talk about on my blog. Some are gadgets/things that same thing the company hopes I will like and mention. Other than my Ninja MC701 3-in-1 Cooking System
and my FoodSaver T000-08004 V3460 SmartSeal Vacuum-Sealing Appliance, Black
there hasn't been too many things I've liked enough to put on the blog.
The other thing is food and travel. I probably get invited once a day to some event somewhere. Half the time they are in NYC which makes me sometimes want to up and move there and then I realize if I can't make it financially in Seattle….ummm NYC? I get invited to local stuff about once a week. I could eat and be drunk a lot (lots of liquor companies host stuff) if I lived closer to actual Seattle. I've been invited to a few hosted places, some I have gone to, some I have not. I'm still waiting for a big perk like Maria got…Four Seasons Hawaii. Never having been to Hawaii I won't lie and say I wasn't extremely jealous. You can get weekend getaways. Cruises. You can get new appliances for your new kitchen.
I laugh when my friends see me tagged someplace on FB and say how did you afford that? I didn't.
Before you rush and decide you want to be a food blogger (because now I am guessing you want to)…remember that many of us have been around for a long time (every now and then there is an instant success). Remember that most of us don't make enough to cover rent even though literally millions come to our site. And remember that free booze or a free trip doesn't equal a steady paycheck. Remember that the IRS thinks of us as a small business and you get taxed accordingly (and that sucks so hard I cannot think of words to describe it).
The other best part about food blogging of course is coming up with stuff. Being creative. Ever since devouring Homemade with Love: Simple Scratch Cooking from In Jennie's Kitchen
I have had a thing for making my own version of things. I have all the ingredients for mustard but haven't pulled the trigger. But while eating mini (because hello you can have a billion of those) Nilla Wafers I thought to myself, how hard could these be to make? Not that hard at all.
I wanted vanilla beans in mine and at the last minute because I have an obsession with all things malted milk I threw in some tablespoons of it on a whim. You can leave it out. Do these taste like Nilla Wafers? Yes and no. They taste good….but adding the malted milk made it hard for me to have a true comparison. Which of course means I just need to make more cookies.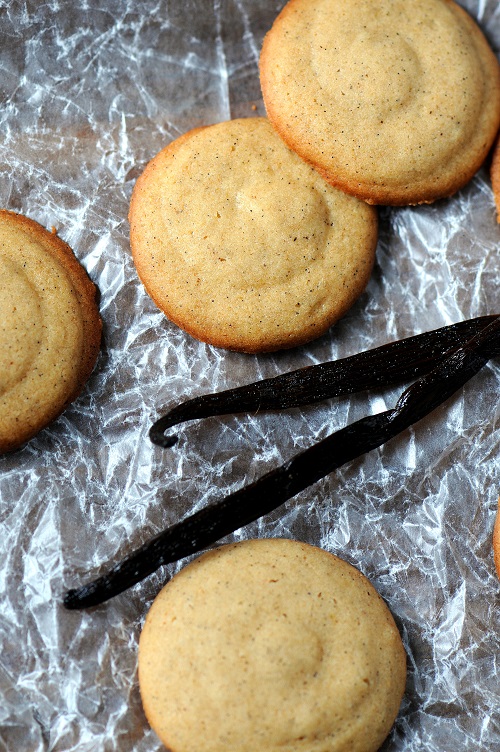 Malted Vanilla Bean Wafer Cookies
7 oz all-purpose flour
2 TBSP malted milk powder
3/4 tsp. baking powder
1/2 tsp. salt
4 oz. unsalted butter, room temperature
3 1/2 oz. vanilla sugar
1 large egg
2 tsp. vanilla extract
2 vanilla beans, seeds removed, pod left to make more vanilla sugar
1 TBSP whole milk <p>
Preheat the oven to 350F. <p>
Sift together the flour, malted milk, baking powder, and salt in a small bowl and set aside. <p>
Using a stand mixer with a paddle attachment, cream together the butter and vanilla sugar in the bowl of a stand mixer on medium speed for 2 minutes, stopping to scrape down the sides of the bowl after 1 minute. <p>
Add the egg and beat for 30 seconds. Scrape down the sides of the mixer bowl. <p>
Add the vanilla extract, vanilla beans, and milk and blend on low speed for 15 seconds. <p>
Add the flour mixture and mix on low speed just to incorporate. <p>
Fill a piping bag with the cookie batter. Pipe out half dollar size amount of batter (think what a Nilla Wafer looks like size wise). Use the heel of your hand to slightly flatten each ball. Bake, 2 pans at a time, rotating the pans halfway through the baking, until golden brown, about 15 to 20 minutes. Remove the pans to a cooling rack to cool completely before removing the cookies from the pan.
Adapted from Alton Brown at Food Network