This cake was so good that there are only pictures of it sliced since we couldn't wait to eat it.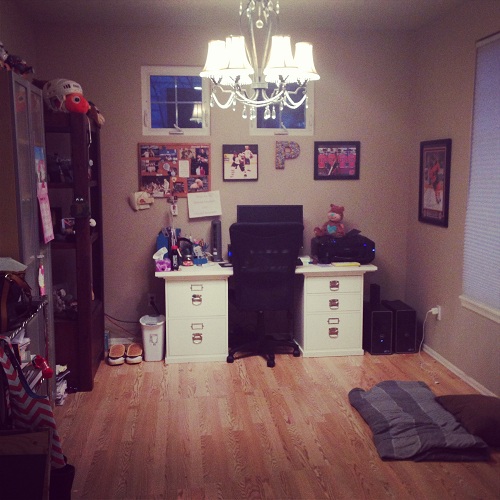 My three day weekend was spent organizing and cleaning the house. We got most of it done. My office will probably never be this clean again. Picky Eater also came by and was nice enough to fire up his old computer since mine was dying. We are hoping this one will last until computers go on a good sale.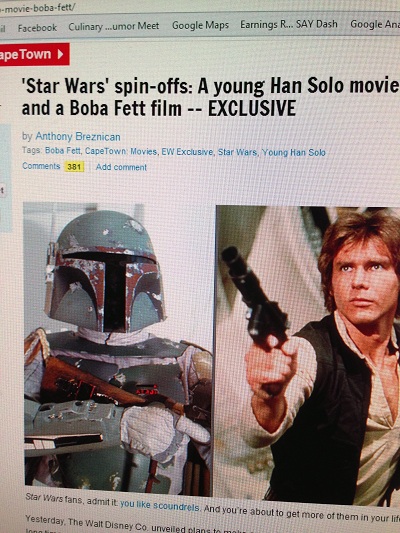 I'm far too excited about this. They better do it in my lifetime or I'll be mad…or dead. Either way.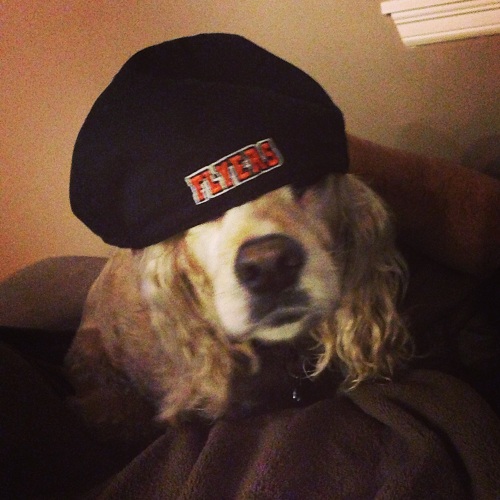 The dog is very excited that hockey is back.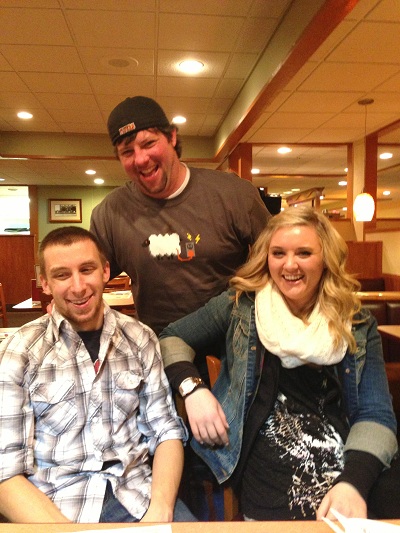 One of the most asked questions I get are who is the couple you always take pictures of on Instagram? So first off they are not a couple. Just friends. Almost brother and sister like as they are always beating each other up and picking on each other. I took their photos first as a joke and now it's just what we do. I joke that I am going to get their photos mounted and show them in an art show. 😛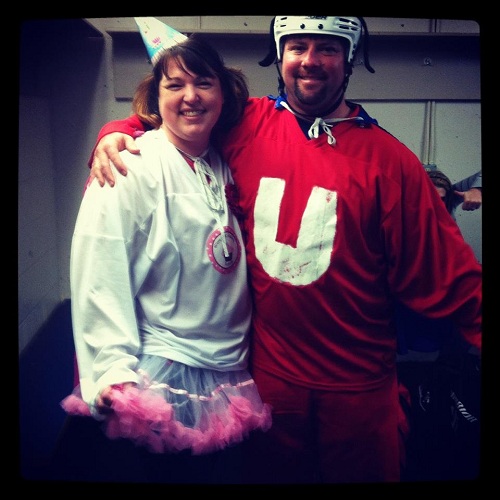 The other question is how goes the weight loss. It goes. Not trying too hard. More than happy with where I am at. But for those interested here is a photo from my birthday…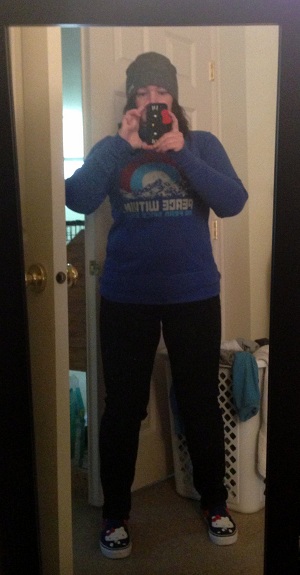 ….And here is me last week before running errands…with no make up on and my hair not done. 😀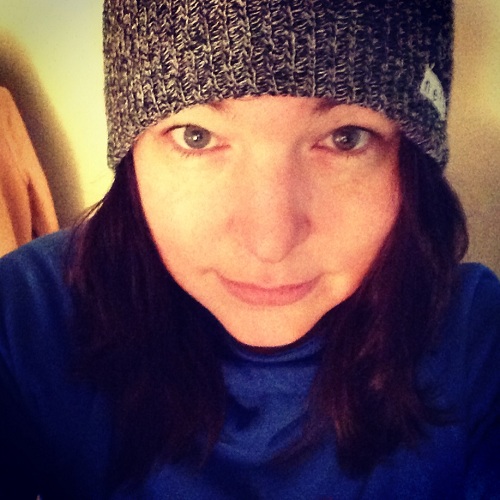 And now to the yummy cake recipe.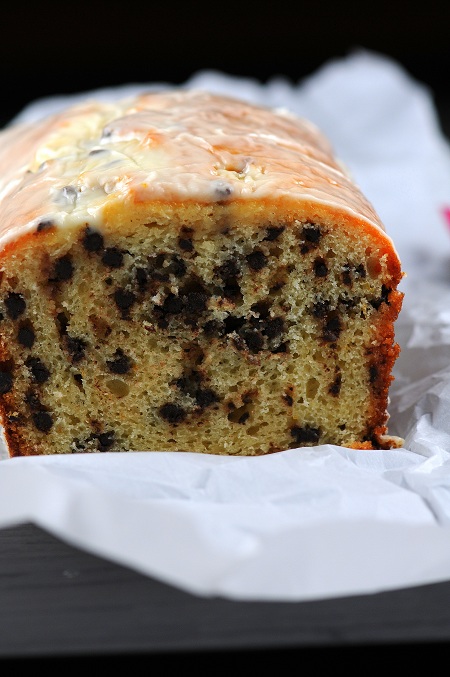 Orange Chocolate Chip Yogurt Cake
1 1/2 cups all-purpose flour
2 tsp. baking powder
1/2 tsp. salt
1 cup vanilla Greek yogurt
1 1/3 cups sugar, divided
3 large eggs
2 tsp. grated orange zest (I used Harry and David Honeybell Oranges)
1/2 tsp. vanilla bean paste/extract
1/2 cup vegetable oil
1/3 cup freshly squeezed orange juice
1 cup mini chocolate chips
For the glaze:
1 cup powdered sugar
2 TBSP freshly squeezed orange juice
Preheat the oven to 350 degrees F. Grease an 8 1/2 by 4 1/4 by 2 1/2-inch loaf pan. Line the bottom with parchment paper. Grease and flour the pan.
Sift together the flour, baking powder, and salt into 1 bowl.
In another bowl, whisk together the yogurt, 1 cup sugar, the eggs, orange zest, and vanilla.
Slowly whisk the dry ingredients into the wet ingredients. With a rubber spatula, fold the vegetable oil into the batter, making sure it's all incorporated.
Fold in the chocolate chips.
Pour the batter into the prepared pan and bake for about 50 minutes, or until a cake tester placed in the center of the loaf comes out clean.
Meanwhile, cook the 1/3 cup orange juice and remaining 1/3 cup sugar in a small pan until the sugar dissolves and the mixture is clear. Set aside. Try not to burn the first batch like I did and make the whole house stink.
When the cake is done, allow it to cool in the pan for 10 minutes. Carefully place on a baking rack over a sheet pan. While the cake is still warm, pour the orange-sugar mixture over the cake and allow it to soak in. Cool.
For the glaze, combine the powdered sugar and orange juice and pour over the cake.
Adapted from Food Network/Ina Garten