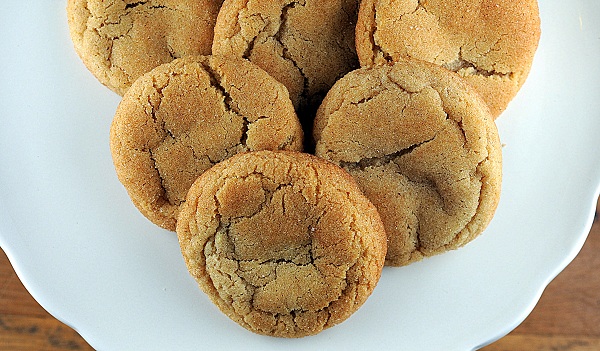 It's only been a week and I'm already twitching. I couldn't stand it…why do I always get the baking bug when it's either miserable hot or I've lived up to my nick name of Gracie. 🙂 I got Baked Elements: The Importance of Being Baked in 10 Favorite Ingredients
and dove right in. I loved their previous books and I love the concept of the new one of basically there favorite 10 Things. One of those things was Malted Milk…a whole chapter dedicated to it is my kind of book!!! And while you would think that the first thing I would make would be with malted milk, I needed to make something easy…very easy. I also needed help, crutches and baking do not mix. So with the help of three other people I got cookies made!
Speaking of crutches I am apparently a rock star on them compared to I guess everyone. I am going to take it as a compliment that EVERY and I am not exaggerating when I say EVERY nurse and doctor I have dealt with since my slap shot to the foot a week ago tells me that I really know how to use crutches. I remind them that being a hockey player that this is no my first crutches rodeo. Turns out that it wasn't just a bone contusion but a hairline fracture. It became apparent when I went to put pressure on it and it swelled up three times bigger than the other foot and hurt like well… a whole bunch of bad words. Which most people will find this crazy but I"m happy it's a break and not a sprain, those heal up faster.
Crazy Cocker Spaniel is a big help by constantly laying on or near me…and doing a great job of hitting the foot about 10 times a day.
MDP is also being helpful but in a much better way. 🙂 Each day he leaves me a little snack and beverage center out so I don't have to get up much and he has been doing all the cooking and cleaning. It really is porn for women. 😛 He makes a mean french toast and we had some awesome rib eye and corn tonight.
Doctors think Ibuprofen is the magic answer, they are so very wrong. It seems to be there answer for everything. I got 12 pain killers for my broken foot. Which I am supposed to take two of at a time (one doesn't do much)…every six hours. So that lasted two days and yes…I would be in pain now.
I'm amazed at how many people WON'T open a door for you when you are on crutches.
I am AMAZED at what wonderful friends I have. When I put on Facebook that I was needing to go to Urgent Care in the middle of the day I can't believe how many people were willing to take me. My goalie ended up driving up from Seattle and having to sit around while they re-x-rayed me and then put on a partial cast. That's my new foot accessory until I go to the orthopedic surgeon on Thursday…which yet another person gets to take me. You would think one would like being shuttled around. You would be wrong. I just feel like a big giant burden.
So that's that. Since I couldn't make something with malted milk from the book I went with the other thing that I love the most…Snickerdoodles. I really like these. You need to make sure that you get your butter pretty brown (but not burnt) in order to really get the nutty flavor in these. Otherwise they will just taste like regular snickerdoodles (not that there is anything wrong with that). 🙂
So there you have it…feel free to leave me a comment about a book to read or something exciting going on in your life as sitting around is getting really, really old. And I get to keep doing it…joy.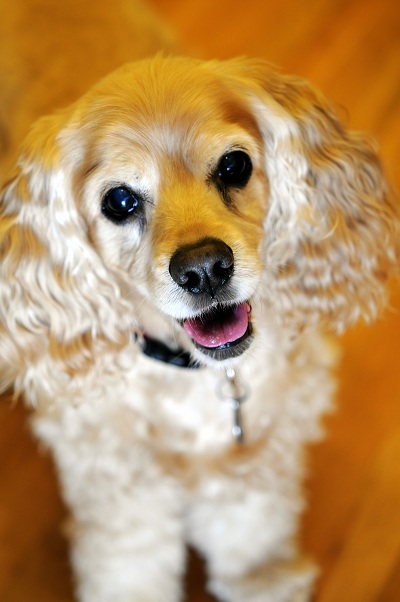 Brown Butter Snickerdoodles
8 ounces (2 sticks) unsalted butter, cut into 1/2-inch cubes
2 3/4 cups all-purpose flour
2 ½ tsp. cream of tarter
1 tsp. baking soda
1 TBSP plus 2 tsp. cinnamon, divided
¾ tsp. freshly ground nutmeg
½ tsp. salt
2 large eggs
1 TBSP whole milk
1 cup plus 3 TBSP granulated sugar, divided
½ cup firmly packed light brown sugar
In a medium skillet, melt the butter over medium heat swirling the pan occasionally until the foam subsides and the butter turns nut brown, 8 to 10 minutes. Pour the browned butter through a strainer directly into the bowl of a standing mixer fitted with a paddle attachment. Beat the butter on medium-low speed to release the heat and bring it to room temperature, 5 to 7 minutes. A lot of people are shy about getting their butter brown too brown. You want it to get a nutty aroma. That is what will give it a different flavor than just a regular snickerdoodle.
In a large bowl, whisk together the flour, cream of tartar, baking soda, 1 tsp. of the cinnamon, nutmeg (not everyone likes nutmeg but I really think it adds something to the snickerdoodle), and the salt.
In a small bowl, combine the eggs and milk and whisk lightly.
Once the butter is cooled, turn off the mixer, add 1 cup of the granulated sugar and the brown sugar, and beat on medium speed for about 2 minutes. Scrape down the sides and bottom of the bowl and beat again for a few seconds. Turn the mixer to low and stream in the egg mixture, continue beating on medium speed until thoroughly combined, 30 to 45 seconds.
Add the flour mixture in three parts, beating after each addition for 10 to 15 seconds, or until just barely incorporated. Scrape down the sides of the bowl and gather the dough into a mound in the middle. Cover the bowl and refrigerate for at least 1 hour or up to 24 hours. I waited about 4 hours but remember the longer you go the more flavor you will have.
Preheat the oven to 400 degrees F. Line two baking sheets with parchment paper.
In a wide-mouthed bowl, stir together the remaining 3 tablespoons of sugar and 1 tablespoon plus 1 teaspoon of cinnamon until the mixture is uniform in color.
Using a small 2-tablespoon-size ice cream scoop with a release mechanism, scoop the dough into balls and roll the dough balls in the cinnamon sugar mixture (Alternatively, measure the dough using a tablespoon and use your hands to form it into a ball before rolling in the cinnamon sugar mixture.)
Place the cookies about 1 1/2 inches apart on the prepared baking sheets and bake for about 9 minutes, rotating the pans halfway through the baking time, until the cookies are cracked and the fissures are set. I like my cookies on the softer chewy side. The cookies will continue to bake on the sheet once taken out. If you want a crisper cookie than bake for another 1-3 minutes depending on your cookie preference.
Set the pans on wire racks to cool for 10 minutes. Use a spatula to transfer the cookies to the racks to cool completely.
Adapted from BAKED Elements, Matt Lewis and Renato Poliafito