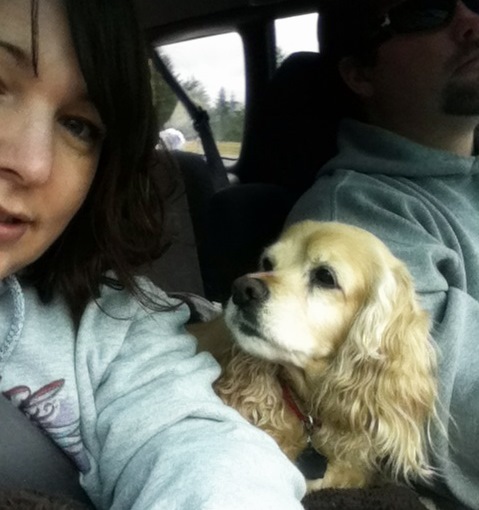 I really can't make fun of the made for TV Lifetime movies anymore that I end up watching when I have insomnia or am sick stuck on the couch and the remote has fallen to the floor. For in a way my life could end up as the movie of the week or better yet ABC Family's Cutting Edge 4 (I think they are at 4)…yeah I like that idea better. Cutting Edge 4: Getting Defensive. Yeah, that has some ring to it…hey ABC Family…hit me up. 🙂
Why the title? Well as most of you guessed (minus the person who thought we were twins) that is my boyfriend. We play defense together and have for a long while together. Since no one gets a real name but me on this blog we shall from this point on call him MDP…short for my defensive partner. Not clever I know. MPD eats everything btw, even green algae smoothies.
John Hughes would be proud in the fact that we were friends for a REALLY long time (knowing each other 8 years) and best of friends for quite a while. If you ever watched Some Kind of Wonderful it was kind of like that, except not at all as he was never on a date with another woman and I was the limo driver and I didn't get diamond earrings. Damn…I don't have diamond earrings. 🙂 Oh and I'm Keith (Eric Stoltz) and he is Watts in our scenario for those who know the movie. I'm still thinking about how I don't have diamond earrings. Anyway, I digress.
Some of you have caught on in the many previous posts the amount of family friendly meals that get cooked on here. MPD and I live together and usually every other weekend we get his two teenage twins (a boy and a girl) and 8 year old son. The good news is they are awesome kids. I know some probably cringed when I said teenagers but as someone who taught junior high for as long as I did I can tell you they are super great teens. And the 8 year old is awesome as well. He is super patient with me as he tries to teach me video games that I am really bad at. 😛 The bad news…I've got picky eaters again. 🙂 Not all of them, in fact the girl is a champ like her dad at trying all sorts of food. I don't know how I found people who don't eat soup again but I did. :)Oh well.
Speaking of picky eaters, yes, of course he knows. I even asked him if it was okay to come out in public on the blog. Not in a do I have permission but in a out of respect I want to give you a heads up, he of course was okay with it. We both want the other person to be happy.
Just an FYI Saturday the blog is having some stuff done to it (don't ask me what exactly) but the comments are going to be turned off for a little bit, so maybe it's a good time to fan the FB page to interact with me. Also just two days left to donate…I kept my word and told you if you donated I would tell you who he was. And of course since it's Fur Baby Friday…that's why CCS is in the photo.