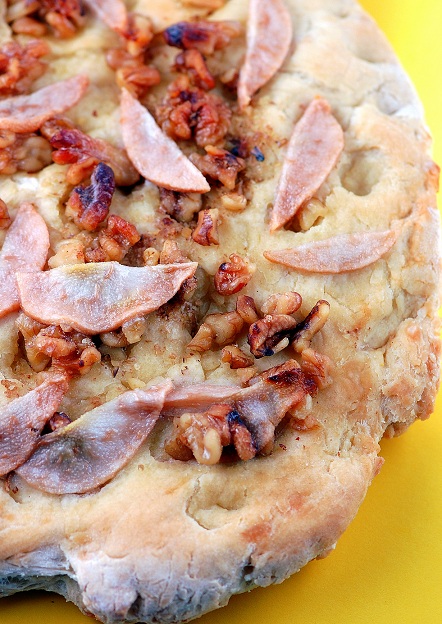 The holidays are in full swing and while many people are throwing parties and having little get togethers that you invite your single friends to; I encourage you to adopt a single person this year for Christmas Day. Sounds silly I know but if you have a single friend who either can't afford to go back home for the holidays, or can't take off work, or has no family to go back to, this time of year can be especially hard for them. Christmas Day can be mighty lonely if you have no one to share it with.
I am lucky in the fact that I have my hockey family. It's a rather large one at that. I also have non-hockey friends who were amazing after my divorce to make sure I had somewhere to go for the holidays. I did, but I greatly appreciated them offering as I have spent the Thanksgiving with just me, the dog, and a box of take-out Chinese food. And while I love both the dog and Sesame Beef, it kind of sucked and magnified the fact that I was alone.
My mother is a collector of strays. Our holidays were always filled with family but also with random people, some of whom I met for the first time that holiday. I remember one year I answered the door and this woman was there I had never seen. My mom had met her on an airplane and she had nowhere to go for Thanksgiving, so my mom invited her and she came. Or the time my parents made friends with the Scottish nanny while playing volleyball in our neighborhood (and my brother ended up dating for a while). She ended up coming to most of our holidays before and after she dated my brother and usually brought other nannies that didn't have a place to go for the holidays either. My mom still does it to this day, especially now that they are retired and most of their friends are older with no family around. Though it is a wonder we haven't been stabbed to death by some random serial killer she picked up somewhere. 😛
So make somebodies day and ask them over, they might have some place to go already but they will greatly appreciate the offer I can assure you.
And nothing brings people together like breaking bread or Pear-Walnut Bread in this case. My pears come from my awesome Harry and David Fruit of the Month Club; they are their signature Royal Riviera Pear that I love so much. To make this bread extra wonderful add a ½ cup of blue cheese crumbles to it. Which I would have done but didn't have in and was already in the middle of dough making before I realized this. Opps. This bread turned out denser this time more than usual because I could not get the dough to rise. It did eventually but it was so cold yesterday (and today) that it was having none of it. This bread goes great with my favorite Roasted Onion and Gorgonzola Soup which is perfect for the chilly weather we have been having.
Stay warm and show some love for your singles.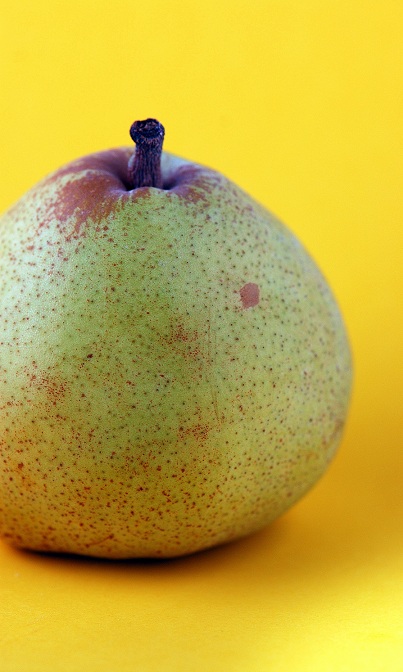 Pear and Walnut Bread
2 ½ tsp dry yeast
¼ cup warm water
2 ¼ cups water, room temperature
4 TBSP olive oil
1 TBSP salt
7 ½ cups all-purpose flour
2 pears, sliced and peeled, I used Royal Rivera Pears from my Harry and David Fruit of the Month Club
½ cup walnuts, chopped
Combine the yeast and the warm water with a whisk until it looks creamy. Let it rest for about 10 minutes while the yeast blooms.
In a large bowl, combine the yeast mixture with the room temperature water with a whisk. Add in the remaining olive oil, salt and flour. Mix to form a soft dough. You can do this by hand or in the mixer. If using the mixer be careful not to over mix the dough.
Form dough into a large ball and place into a large, lightly oiled bowl. Cover with plastic wrap and lte rise until it doubled in size about and 1 ½ to 2 hours.
Cut dough into two pieces, or three if you want smaller rounds. You can roll the dough into either a rectangle shape or a round. I like the rectangle shape better because of how they fit on my pans. Place the circles or rectangles onto a pan that has been lined with parchment paper. Cover with a clean kitchen towel and leave for 30-45 minutes.
Preheat oven to 400F.
Once the dough has sat, take your finger tips and make dimples in the dough. Brush with some olive oil if you like. Sprinkle walnuts and sliced pears onto dough.
Bake bread in oven for about 25-30 minutes or until the edges are golden brown. It's best to start watching around the 20 minute mark. Cool and serve.