My weekend…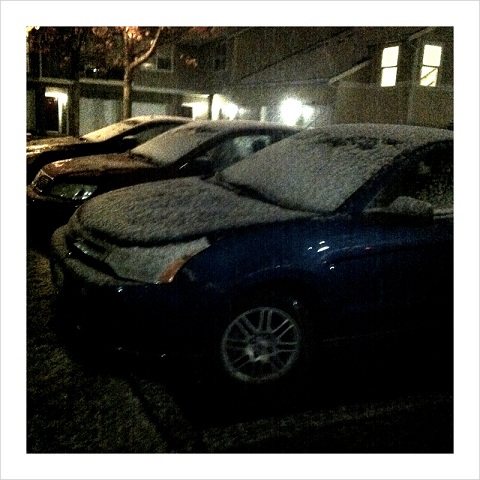 Friday we got snow…always makes me happy. I am the nerd who goes out and plays in it no matter how little we get.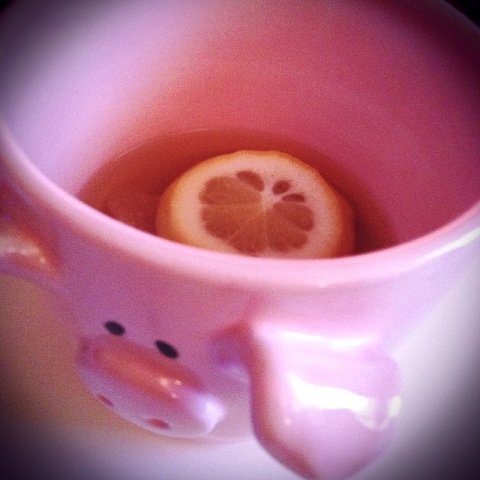 If we got snow it was obviously cold all weekend…so there was hot tea drunk in mass quantities. That one there was called Sugar Cookie…fitting, eh?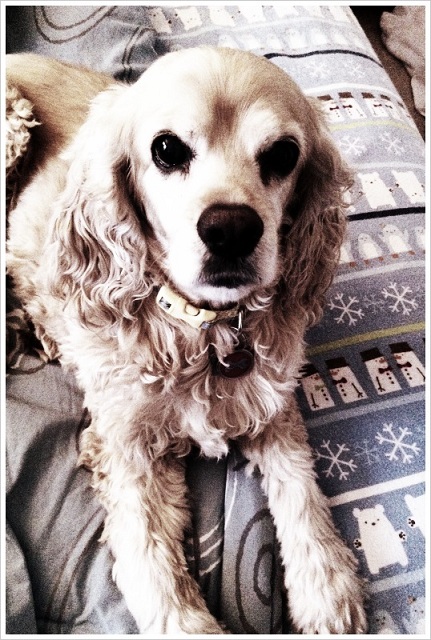 Crazy Cocker Spaniel spent all weekend cozy in the flannel sheets and blankets…yes my sheets have snowmen, penguins, and bears on them.
Me and my helpers made Sponge Bob Houses. Basic buttercream…but instead of using vanilla or other flavorings, I reduced pineapple juice into a thick syrup.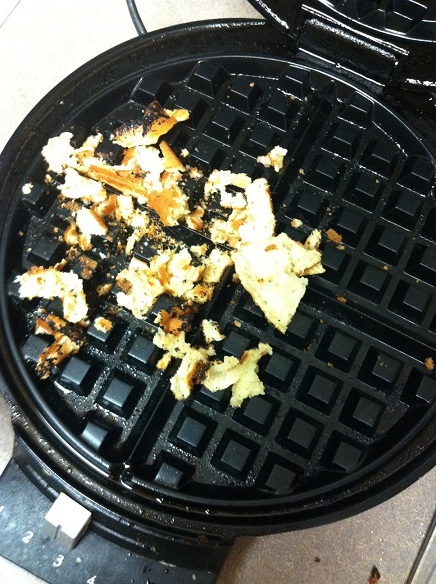 Tried the new craze of taking refrigerator cinnamon rolls and making "waffles" out of them. Which worked good but by the time we got around to making regular waffles…every thing was too sticky and the waffle iron fought back and won. Boo.