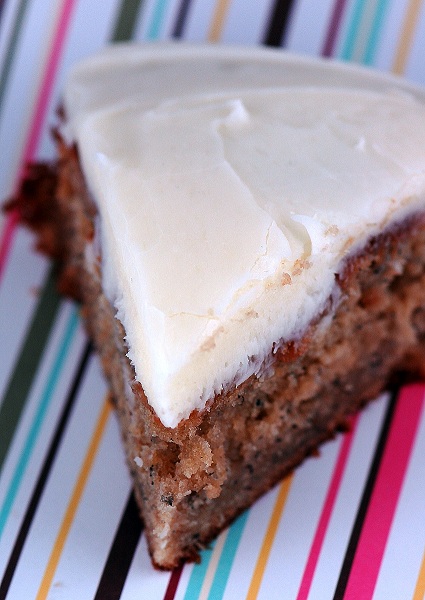 So you probably thought I took another vacation! 🙂 Nope, just recovering from my vacation. Seems like for every day I am gone, I need two days to recover. 😛 But the laundry is finally done.
My family birthdays always seem to fall around major holidays. My mother's is around Mother's Day and often falls on it from time to time. My brother is the day before Halloween. Mine sits between Canada Day and 4th of July and my dad's falls around Canadian Thanksgiving and Columbus Day. Luckily for us, only my mom gets screwed with the double gift. 😀 The Happy Birthday/Mother's Day combo package.
My dad's birthday is Wednesday. As you can tell from the photo bellow my dad is withering away in his old age and spending his time in his rocking chair. Well he does do some of that. He certainly naps a little more these days…but then again so do I. 😛 It's weird when your parents get older. They always seem to be a certain age to me or when I think of them I think of them at a certain age in my mind. My mother is forever 54 in my head. For years I told people that is how old she was. My mother most likely appreciates this right up until someone does that math and realizes that if my mom was 54 and I am my age she was kind of a raging slut. 😉
This is a very simple banana cake. I spent part of the weekend looking for banana costumes (not for me) and it got me thinking about bananas. The original cake came with what sounded like a lovely frosting of espresso and caramel. But I knew kids would be eating it and I knew that they would much prefer good ol' cream cheese frosting. My dad would prefer that too!
Everyone have a good Thanksgiving and dad have yourself a good birthday!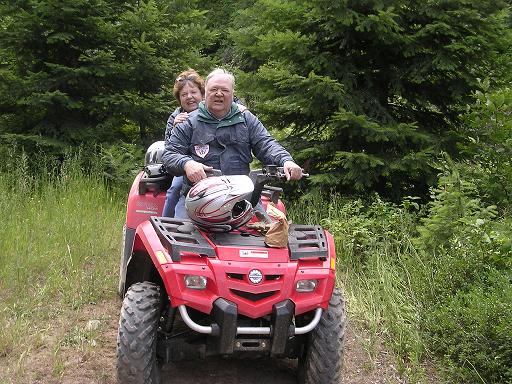 Banana Cake
2 ½ cups all-purpose flour
1 ½ tsp. baking soda
¼ tap. Salt
1 ½ cups pureed or well mashed very ripe bananas (about 3 large bananas)
½ cup sour cream
11 TBSP unsalted butter, at room temperature
6 TBSP vegetable oil
1 cup granulated sugar
½ cup firmly packed brown sugar
3 large eggs
1 ½ tsp. vanilla extract
Grease and flour two 9-inch round (2-inch high) cake pans. Preheat the oven to 350 degrees.
Sift together the flour, baking soda, and salt into a medium bowl. Whisk to combine and set aside.
Combine the bananas with the sour cream and set aside.
Using an electric mixer with the paddle attachment, beat the butter at medium-high speed until creamy, about 30 seconds. Add the safflower oil, granulated sugar, and brown sugar and beat at high speed until creamy and light, about 3 minutes. At medium speed, add the eggs one at a time beating well after each addition and scraping down the sides of the bowl as necessary. Beat in the vanilla extract. At low speed, add the flour mixture in three additions, alternating it with the banana mixture in two additions and mixing just until blended.
Bake the cake for 25 to 30 minutes until a toothpick inserted in the center of the cake comes out clean. Cool the cakes in the pans on wire racks for 10 minutes.
Invert the cakes onto the racks and let cool completely.
Frost Cakes when completely cool with frosting of your choice. I went with Cream Cheese Frosting. I do not like to make a layer cake so I made two single layer cakes…I find you get more frosting that way. 😛
Adapted from The Cake Book by Tish Boyle