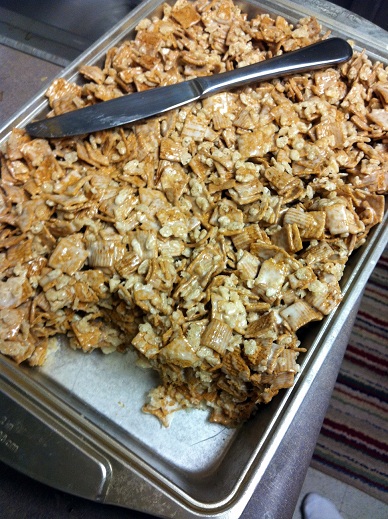 As many of you figured out I was gone on a little mini vacation for a couple of days. I was asked by Harry and David if I wanted to fly out and see what they do there and decided that sounded like a great idea. I won't go into the details in this post but I will tell you it was an amazing company with really good, genuine people working there who know how to show food bloggers a good time!
What I was a little surprised about was coming home to read a comment (and a couple emails) about if my blog was going to be just me posting random pictures they never would have voted for me for the home farm contest as that was to run my blog. I'm still running my blog. Posting photos is still running the blog. I was just trying to show you what I was doing. I haven't been on vacation other than to Arkansas last year (and no offense to Arkansas but it's not vacation destination in my opinion) in 7 years. So sorry to those few who were put out by me getting to go away for a few days. I'm back now can be at your baking beckon call now.
I got no chance to photograph these marshmallow treats except with one camera shot, but I figured what the heck I would give you the recipe anyway. They are a spin on Key Lime Pie. Made with Golden Grahams Cereal and a little Key Lime Juice. Mmmm.
Hope everyone had a nice couple of days while I was gone.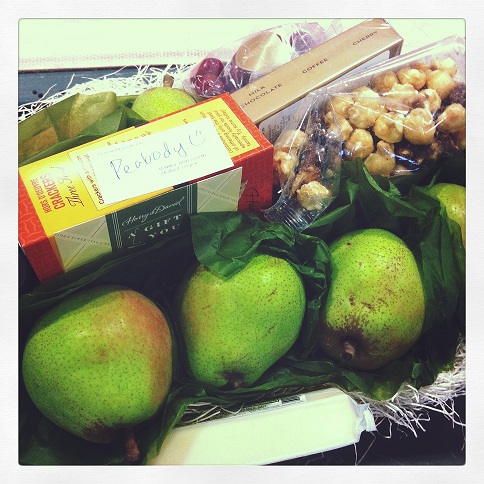 Key Lime Pie Cereal Bars
6 TBSP unsalted butter
16 ounces mini marshmallows
1 20 ounce box Golden Grahams
2 cups Rice Krispie Treats
3 TBSP key lime juice
Butter a 9-x-13-inch baking pan. Or be lazy like me and spray it with non-stick baking spray. Set aside.
Over low heat melt butter in a large pot (I like to use my stock pot because I am a messy person).
Once butter has melted, add marshmallows and continue to cook over low heat while they melt.
It may take a little time. Don't turn up the heat to try and make it go quicker, you could end up with burned marshmallows or your treats could end up too hard once they firm up.
When most of the marshmallows have melted and they resemble marshmallow crème with a few lumps, remove from heat and add the cereals and key lime juice.
Using a wooden spoon, stir, stir, stir some more, until all the cereal is fully coated and other parts of the pot are not hogging all the marshmallows (so evenly coated).
Pour into prepared baking pan. Take a rubber spatula and either spray it with non-stick spray or simply get some water on it (I just put mine under the faucet real quick). Using the spatula, press the cereal/marshmallow mixture down into the pan, attempting to create a flat, even surface.
Cover with foil and let sit for a few hours to firm up.
Take foil off. Place wax paper down that is a little bit longer than the baking pan. Flip the pan over onto the wax paper. Cut into squares. Some would say 2-inch. But whatever size you would like works. You can also use cookie cutters to make them fun shaped.