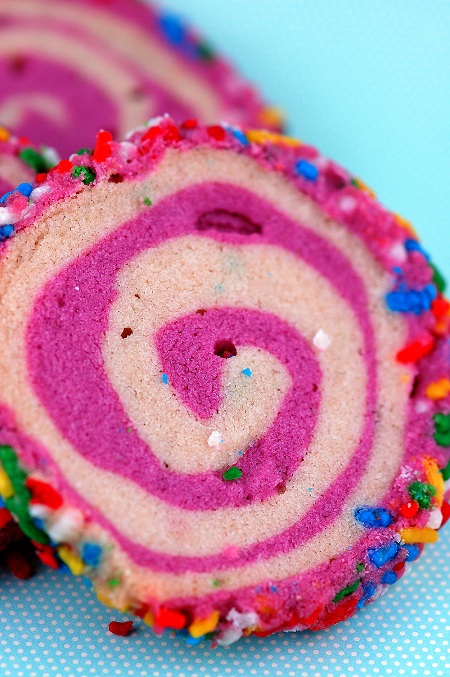 After my wedding was over and my vendors sent out their thank you notes for hiring them and a congrats for getting married kind of thing, I noticed a pattern in those notes. It was thanks for being one of the easiest going brides I have ever had the pleasure of working with. I was/am low key, I gave people ideas and in my opinion they did better than what I would have come up with so I would tell them great. And they would panic and say are you sure and I would be like yep looks great.
In fact for my florist who as a friend just starting out gave total control to. I told her how much I had to spend and the colors of the wedding. Since I agreed to allow her to do whatever she gave them to me at cost. The only thing I wanted was pink peonies for my bouquet which was the most costly thing due to being out of season. Because I trusted her to do what she needed to do, she put together lush and gorgeous floral arrangements that truthfully would have cost thousands of dollars if it were through some posh florist. She knew flowers I would have never picked since I know nothing about flowers.
All of these people were just so grateful to be working with someone who wasn't being a control freak. You can't control the wedding. Something will go wrong. Something went wrong with ours…we rolled with it. And you most definitely can't control life even though people try so very hard. When you fight life, life tends to fight you.
I saw these very pretty swirl cookies on Pinterest. The minute I saw them I wanted to make them. And the minute I saw them I knew mine would not look like theirs, and I would have to be okay with that. They still looked cute and more importantly I thought they were darn tasty. So do you want the marriage or do you want the perfect wedding? And do you want the yummy cookie or do you want the perfect swirls? Ideally of course you want both. 😛 But let's face it, that rarely happens.
I mentioned briefly in my Fur Baby Friday post that my life is a mini soap opera right now, but sadly I can't get into that. Let's just say if you like me, stalk me, semi love me, made a shrine of me out of Swedish Fish in your back yard then I would love it if you would VOTE for me. You have till the end of the month to do so and you can do it every day. You do have to register, but just once. And let's just say WOW could I use the prize money right now. More so than before, which is kind of a sad statement.
So here are my yummy, not so perfect swirl cookies. Quirky is what makes them special. Quirky is what makes you special…well, that and sprinkles.

Vanilla Cake Batter Purple Swirl Cookies
1 1/2 cups cake flour
2/3 cup cake batter (I used Funfetti)
1/2 tsp. baking powder
Pinch of salt
10 ounces unsalted butter
2/3 cup powdered sugar
1/4 cup granulate sugar
1 tsp. vanilla extract
2 TBSP cake flour
2 TBSP purple food coloring
1 1/2 cups sprinkles (maybe more depending on your love of the sprinkle)
Combine flour, cake batter, baking powder, salt and sugars in a food processor (yep, not a mixer) and process briefly to mix. Add the butter in pieces; process with on/off bursts until the mixture has the consistency of cornmeal. Add the vanilla and process until the mixture just forms a ball.
Divide the dough into 2 equal parts and then return one of the portions to the food processor. Add the food coloring and the extra TBSP of flour to the processor and process until just incorporated.
Roll out each portion of dough between sheets of waxed paper. You want a rectangle about 11-x-8 1/2 inches by 1 inch thick. Leave the dough between the sheets of waxed paper and slide onto a baking sheet. Refrigerate until firm, for at least 2 hours.
Remove dough piece from refrigerator. Pour the sprinkles in a shallow rectangular dish, like a 9-x013-inch pan.
Peel off the top sheet of waxed paper from both dough's. Brush the vanilla dough very lightly with water. Suing the waxed paper, lift eh colored dough and flip it onto the vanilla dough so they are staked. Press with your fingertips to seal the two dough's together. Remove the top sheet of waxed paper and trim the edges even.
When the dough is just pliable (but still cold), roll up the dough like a jelly roll. As you begin to roil, gently curl the edge with your fingertips so you don't get any air pockets as you roll into log. As you roll, the vanilla portion may want to tear, pinch together as they happen and keep rolling.
After forming the dough into a log, throw away the waxed paper. Gently lift the log on top of the sprinkles and roll until the log is completely coated. Wrap the log in plastic wrap and refrigerate until firm enough to slice (about 4 hours).
Heat oven to 325F. To bake, slice the log in 1/4 inch thick cookie and bake on parchment lined baking sheets for 15017 minutes, until cookies are no longer shiny on top and the vanilla portion is golden.
Adapted from Sprinkle Bakes