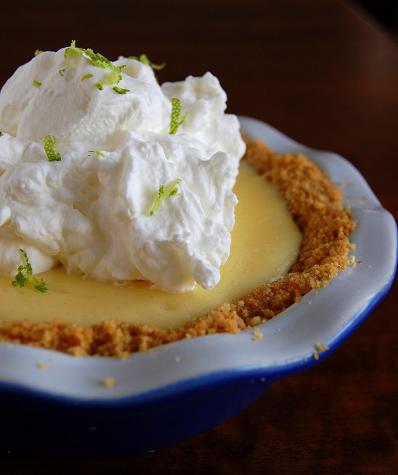 First off I want to say if you haven't voted PLEASE do. You can help keep this blog running by never even having to donate a $1 to me. You are always saying you want to, so please go vote for my farm. I believe you are allowed to vote every day. So if you can tell everyone you know to help!!!
This is my favorite version of Key Lime Pie. It's called camping pie because of the original post. The mascarpone really does add extra creaminess to an already creamy pie!
Did I mention VOTE!!!!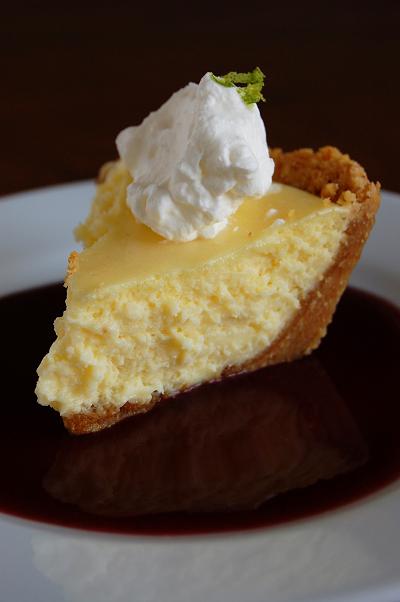 Peabody's Camping Key Lime Pie with Coconut-Pecan Graham Cracker Crust
1/2 cup key lime juice, fresh if possible
1/4 cup heavy whipping cream
1/3 cup Mascarpone cheese, room temperature
1 can (14 ounces) sweetened condensed milk
1 to 2 teaspoons finely grated lime or key lime zest, divided
5 egg yolks
whipped cream, for garnish
1 coconut-pecan graham cracker pie shell(recipe follows)
Whisk sweetened condensed milk with the egg yolks. Whisk in Mascarpone cheese. Stir in whipping cream and lime juice. Stir in 1 to 1 1/2 teaspoons lime zest. Pour into a prepared graham cracker crust and bake at 325° for 15 to 20 minutes.
Coconut-Pecan Graham Cracker Crust
1 ¾ cups crushed graham cracker crumbs
1/3 cup sweetened coconut flakes
1/3 cup sugar
1/3 cup pecans
7-8 TBSP melted butter
In a food processor, blend together graham cracker crumbs, coconut, sugar and pecans. You want to make sure that none of the coconut is visible. Add about 7 TBSP melted butter. Pulse a few times. If it seems like it needs more butter add the remaining TBSP. Pour contents into a pie pan and press to form a shell. I used 4 mini pie shells.
Bake crust for 10 minutes at 400F. If you are using the mini pie pans, prebaking is not necessary.
I served my pie with whipped cream, a little leftover lime zest and plated with some of Fran's Raspberry Sauce.