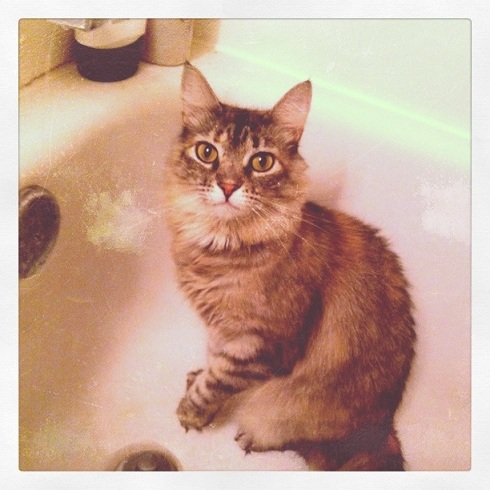 So Furbaby Friday features a pet that isn't mine. My week(end) started off by cat sitting for two cats, one of which loved to sit in the tub and have the water drip. 🙂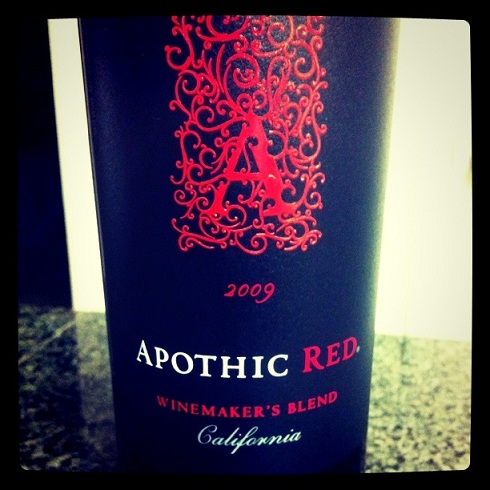 Watching the kitties resulted in a bottle of red wine, which was greatly needed this week.
I also dog watched…but for a completely different person which resulted in free bacon wrapped steak. Steak and red wine are your friends. We actually got these grilled off without a hitch. Minus the fact that we cooked these right at dusk when all the mosquitoes were out…and then came inside. We spent the whole night playing Whack-A-Mole but the mosquito version. Trust me, the take home version of the game is not fun. Leave large itchy welts. Sigh. Good steak though.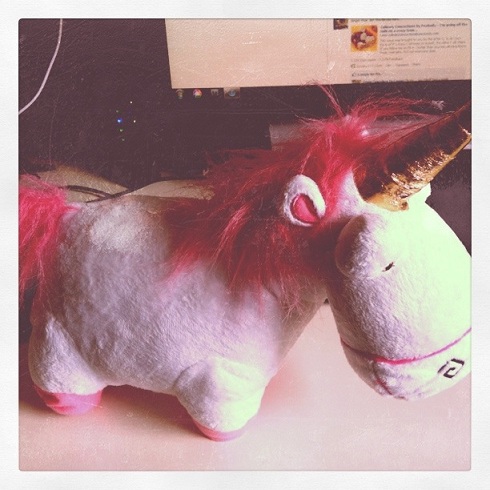 Told readers I was holding my breath until someone got me a stuffed unicorn (I may have been watching Despicable Me). Guess what showed up in the mail from one very nice ex?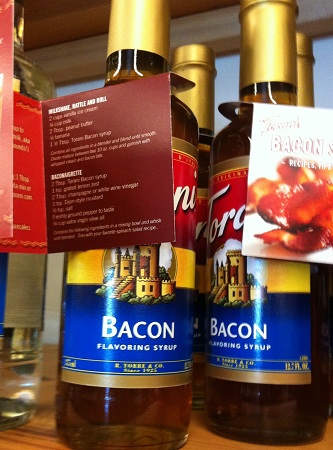 Found this. You think I would have wanted it but it seems wrong, and not in a good way seems wrong. What are you feelings on this?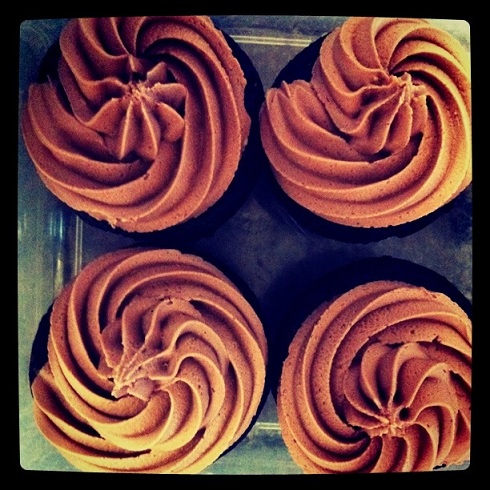 Made cupcakes for kiddos. Chocolate with Nutella-Chocolate Buttercream. Yum.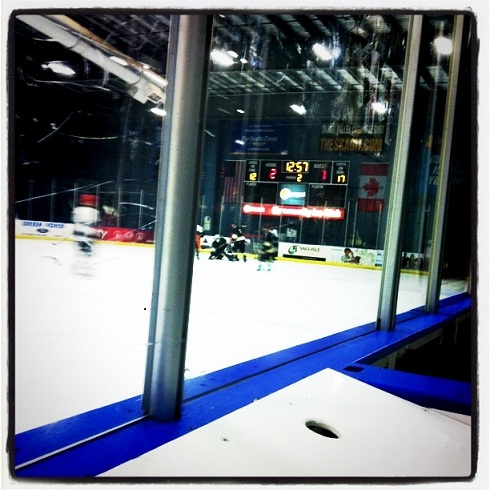 And spent my night scorekeeping hockey to pay for my own hockey tonight.