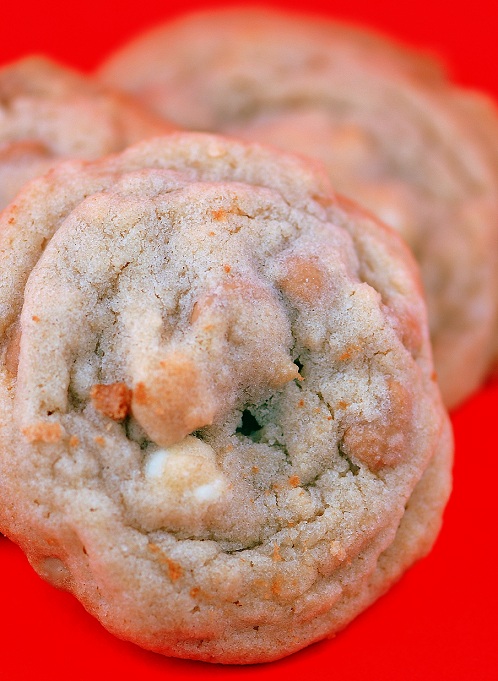 I've said before and I will say it again, sometimes running a food blog is kind of a drag. Why you ask? Because no matter where you go people expect you to make something spectacular or they want whatever was just up on your blog. Usually, when something makes it up on the blog, it is long gone. This is more so in the fall/winter months when I get into baking frenzies but sometimes the spring/summer months as well. So of course when I showed up to a friend's party with cookies in my hand I heard "Just cookies? All you brought were cookies?"
Why yes dear friend (more like acquaintance) who told me "don't bring a thing" to your party, who when I last brought a cake you have YET to return the cake plate, who had nothing but store bought food at the party….YES all I brought were cookies. Suck it up. My budget doesn't allow for elaborate creations and last I checked most people like cookies. In fact most people do. I am sorry that my sad little cookies, which by the way were gone 30 minutes into your little soirée, weren't up to your standards of baked goods. I'll be sure to show up empty handed next time ( that's a lie, my mother raised me to always bring something and I would feel guilty…but it sounds mean).
Yeah, they are just cookies, but yummy all the same. They went quickly at the party and the other half of them went to hockey where they also went quickly. No I didn't reinvent the wheel (which frankly I am pretty sure doesn't need to be reinvented) with these, they are just a spin on a chocolate chip cookie…which last I checked was America's favorite cookie.
So the next time you go to complain about cookies…I hope you don't end up with one. 😛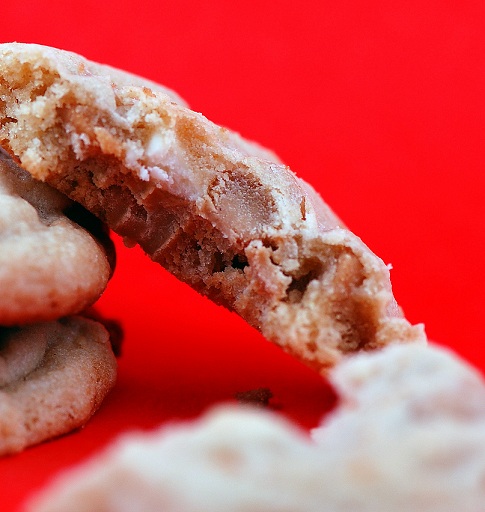 Malted White Chocolate and Peanut Butter Chip Cookies
2 1/4 cups all-purpose flour
1 tsp. baking soda
1 tsp. salt
¼ cup malted milk powder
1 cup (2 sticks) butter, at room temperature
3/4 cup granulated sugar
3/4 cup packed brown sugar
1 teaspoon vanilla extract
2 large eggs
1 ½ cups white chocolate chips
1 ½ cups peanut butter chips
PREHEAT oven to 375° F.
COMBINE flour, baking soda and salt in small bowl.
Beat butter, granulated sugar, brown sugar and vanilla extract in large mixer bowl until creamy.
Add eggs, one at a time, beating well after each addition.
Gradually beat in flour mixture. Stir in morsels and nuts. Drop by rounded tablespoon onto ungreased baking sheets.
BAKE for 9 to 11 minutes or until golden brown. Cool on baking sheets for 2 minutes; remove to wire racks to cool completely.
* May be stored in refrigerator for up to 1 week or in freezer for up to 8 weeks.
Adapted from Nestle