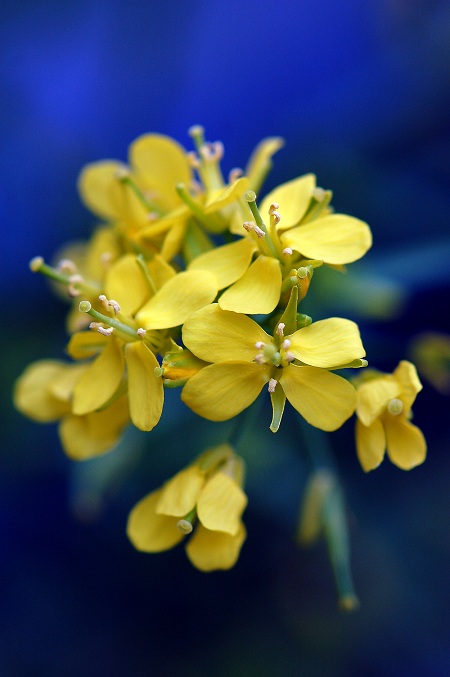 First off I want to say that who needs a traditional flower garden when you can have a Home Farm? Not only has having a Home Farm on my patio brought lush green to gaze upon (as well as all the salad greens I need), but many of those herbs and plants also produce flowers. Some of those flowers, like the one pictured above, are even edible as well. In fact, every flowering plant I chose for my Home Farm is edible.
In case you are wondering what the lovely yellow flowers above are, they come from Arugula, also called rocket in the UK…my former neighbor is from Britain and she was more than excited to learn they were the same thing as she was wondering why there was no rocket here in the states. My particular flowers are yellow, but I am told they are often white. I'm happy to get the yellow as they add a pop to my lovely farm. Normally you want to remove the flowers but I am trying to promote bees to come on by since my strawberries don't seem to want to produce any fruit and my local garden store guy suggested promoting bees. The Arugula flowers go nicely in salads and add a beautiful and summery touch, perfect to serve at a dinner party. Though keep in mind, that just like Arugula itself, the flowers also have a spicy, peppery flavor.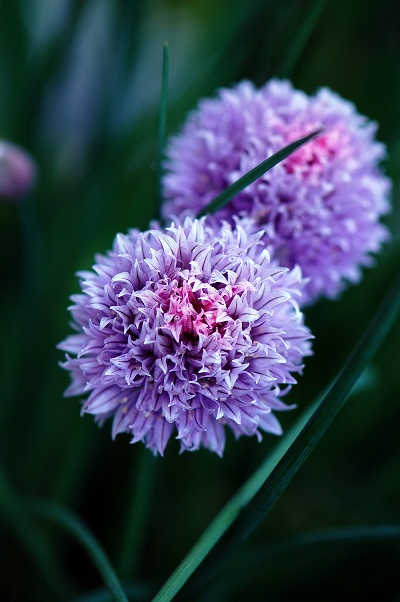 The other two flowers that are adding beauty to my Home Farm are Chive Blossoms, which I have had for some time now and Pea Blossoms. The Chive Blossoms produce a gorgeous purple color and can be used basically where you would put onion, for just like the arugula flowers take on the flavor or the arugula, the chive blossom takes on the flavor of the chive, though slightly less pungent. I personally like to scramble them into my eggs. Looks a little odd, but taste really good. You want to take your chive blossems off as they grow, if left on the plant will go to seed and stop producing chives. Pea Blossoms, though edible (note that flowering ornamental sweet peas are poisonous so do not eat if that is the kind you have) I won't be using them, for if you take away your pea blossoms you will diminish your pea harvest and I don't want that.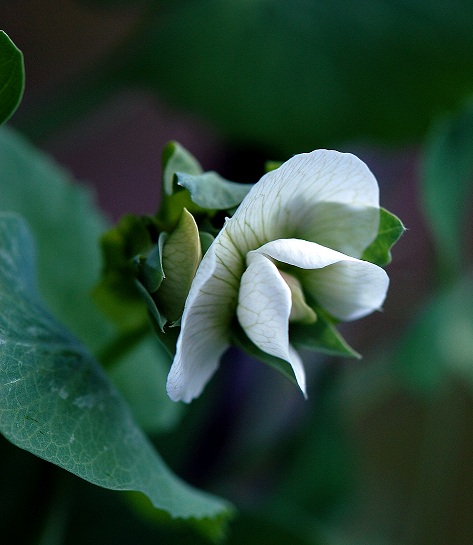 And while all of the flowers are pretty, it was one, not so pretty flower that had me the most excited of all…my broccoli. That's right, broccoli is a flower…kind of. The broccoli parts that we eat are called florets. Each floret has the potential of opening a tiny flower. When broccoli goes to flowering, it has bolted and is not edible. Bolting means the plant has finished its reproductive cycle and is now going to make seeds (just like the chives). This I think it going to be the hard part for me. I am not sure totally how large my broccoli is going to get before I harvest it. According the Triscuit Home Farming website (crop guide), broccoli takes 112 days till harvest, but I have a slightly different variety, one that is more forgiving to the Pacific Northwest Weather. For right now I will just play it by ear. No matter what I was mostly just excited that for the first time every I got a vegetable to grow! No, like really excited. Called my mom excited, yes I am a nerd.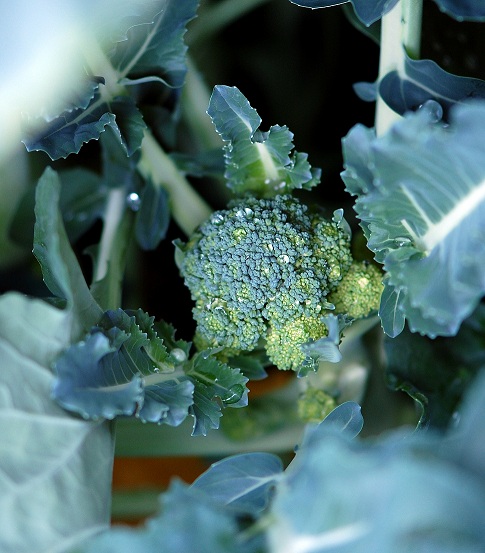 How about you? How is your Home Farm coming along? Did you plant anything that produces edible flowers? It's only June, you could still plant a Home Farm. You too get excited about broccoli…which a lot of people can't say that. 🙂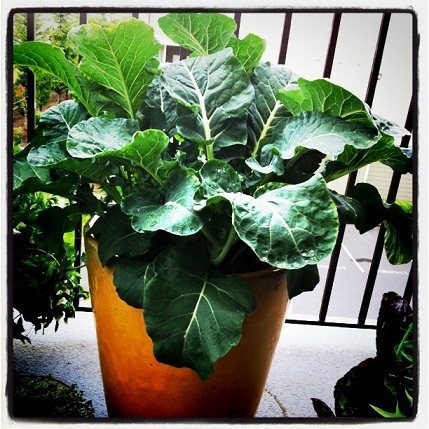 If you are interested in seeing other ideas, please visit the other bloggers who are participating in the Home Farming Movement which you can find at the Better Homes and Gardens Home Farming Challenge Page.
As always, Triscuit compensated me for this post, but the ideas, words, bad grammar, and opinions are all mine.