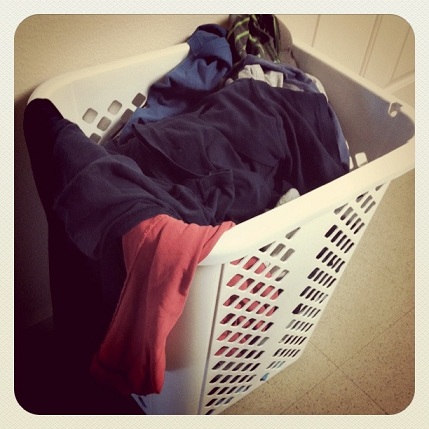 Pretty much every Saturday morning starts with laundry…it's way better than coffee…because at the end of it you have clean underwear and you can't say that about coffee.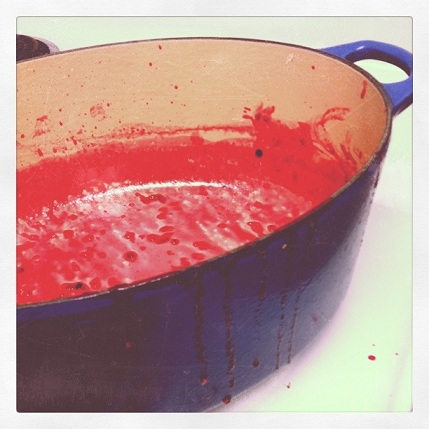 Then I made a huge mess and added to my laundry pile because even though I own 12 aprons I somehow never wear them. This by the way is a raspberry-blackberrry sauce that is going into Sweet Corn (trust me) ice cream. Very excited.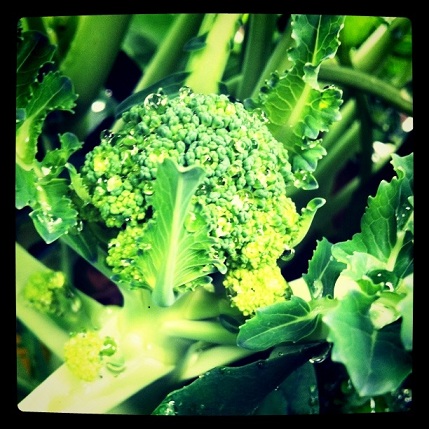 Then out to my farm to see this!!!!! This is the first time I have ever grown a vegetable. It was my proud moment.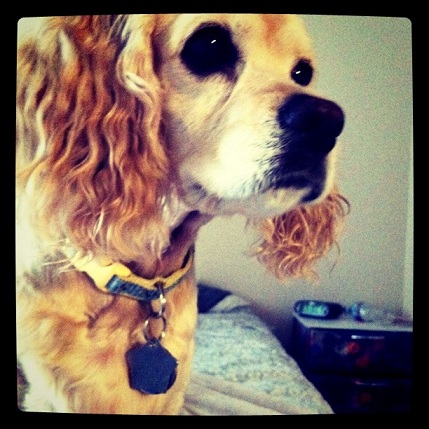 The neighbors below moved out this week so they are preparing the apartment below us…aka making crap ton of noise. Which seriously upsets the dog as you can see. She sits at red alert mode at all times just in case.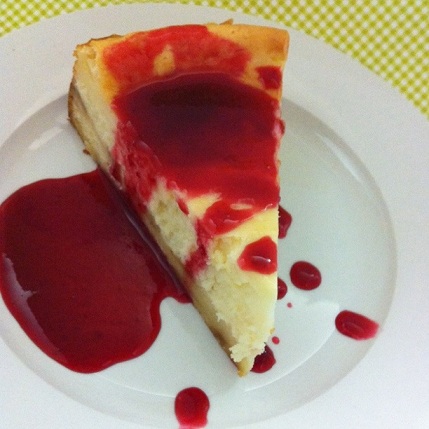 This here is one of my greatest inventions….a graham cracker bread pudding with a key lime cheesecake on top…with some of the black/raspberry sauce. Breakfast of champions.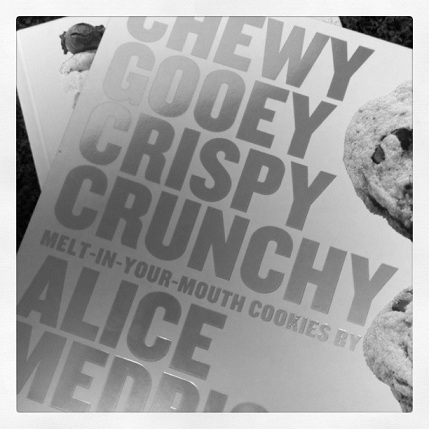 And then there is the going through cookbooks. I need to make thank you cookies for the local Physical Therapy office who gave me free tape to tape my ankle before my game last night. I couldn't get over to my regular PT office which is where I usually buy a roll of it. So baking cookies and listening to Christmas music because I woke up singing Silver Bells. Which in a way "soon it will be Christmas time"…you laugh but starting next month you probably will see holiday decor sneaking out.
Enjoy the rest of your Saturday…hopefully yours is more exciting than mine! If so, do tell!