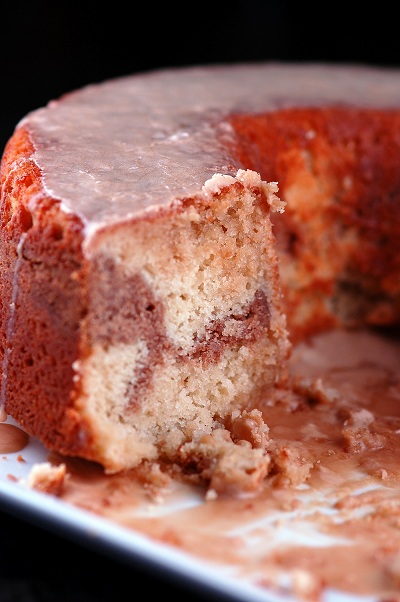 A couple weeks before Mother's Day Starbucks contacted me and asked if I would be willing to host a brunch that day and serve their new Starbucks Natural Fusions coffees. I told them that sounds nice and all but that my mom lives nowhere near me so that couldn't happen. They said they understood but I said, I do host Book Club in a couple of weeks, maybe we could do that and they liked that idea.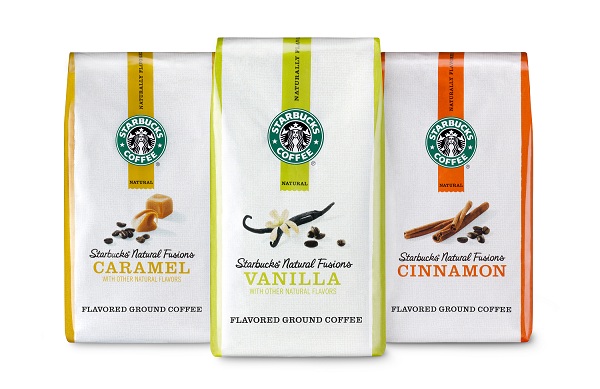 So Starbucks sent me a box of the coffee in all three flavors: vanilla, cinnamon, and caramel and a gift card to buy some groceries. My original menu I planned went out the window when my cyst burst, but I still wanted to make one complicated thing, croissants. I made a lot of easier things on the blog now I wanted to see if I could still make croissants. I can…and then promptly remember why I never do as they take way too long.
I originally was going to use the coffee in a lot of the dishes, but then remember that instant coffee is what I use mostly. I did use it in a couple of things, but mostly we just brewed it up and tried the different flavors.
The menu looked like this:
Four Cheese Quiche with Corn and Red Pepper Relish
Plain Croissants with Deli Meats and Cheeses
Chocolate Croissants with Tiramisu Spread (which featured the vanilla flavor)
Drunken Melon Salad
Bacon, Scallion, and Gruyere Muffins (made by a friend of mine)
Coffee Glazed Cinnamon Sour Cream Coffee Cake (which featured the cinnamon flavor)
When I first got the coffee I thought for sure the vanilla would be my favorite. Though it wasn't bad, I just never got the vanilla flavor at all. We all agreed that it just tasted like coffee.  The caramel had mixed reviews. You could definitely tell there was flavor in there but some people felt that they couldn't tell if it was caramel or not. The hands down favorite of the day was the cinnamon. Which I didn't expect to like so much but then I kindly reminded myself that I love a Cinnamon Dolce and it made more sense. 🙂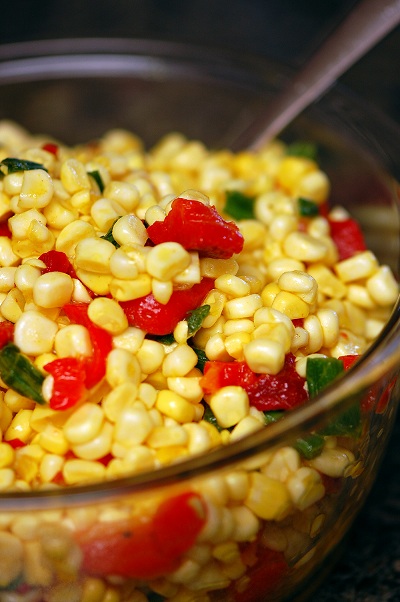 We had a good time and it was a nice departure from our regular Book Club. For those wondering what we read, it was Bossypants by Tina Fey. I use the word read lightly as I actually ended up listening to it on my iPod while I was sick. Normally I don't like audio books, but Tina narrates it herself and I think it makes it all the better. We all loved the book.
Thanks to Starbucks for sending the coffee and gift card to make our brunch possible. If you are interested in trying out the new Starbucks Natural Fusions and live in the US, please leave a comment and I will randomly select a comment to give away all three flavors.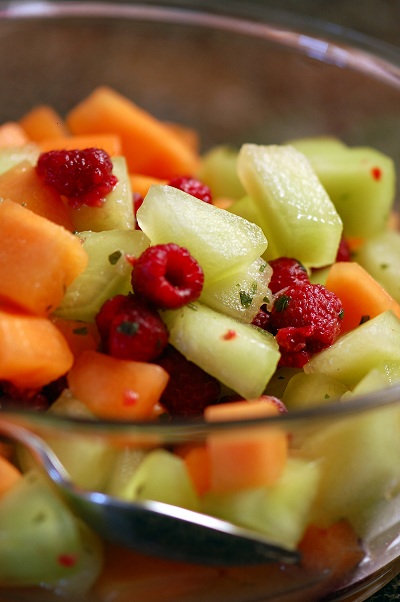 Coffee Glazed Sour Cream Cinnamon Coffee Cake
12 tablespoons (1 1/2 sticks) unsalted butter at room temperature
1 1/2 cups granulated sugar
3 extra-large eggs at room temperature
1 1/2 teaspoons pure vanilla extract
1 1/4 cups sour cream
2 1/2 cups cake flour (not self-rising)
2 teaspoons baking powder
1/2 teaspoon baking soda
1/2 teaspoon kosher salt
1 tsp. instant coffee (I used Starbucks Via)
For the streusel:
1/4 cup light brown sugar, packed
1/2 cup all-purpose flour
1 1/2 teaspoons ground cinnamon
1/4 teaspoon kosher salt
3 tablespoons cold unsalted butter, cut into pieces
For the glaze:
½ cup brewed Starbucks Natural Fusions Cinnamon Coffee
1 cup powdered sugar, sifted
Preheat the oven to 350 degrees F. Grease and flour a 10-inch tube pan.
Cream the butter and sugar in the bowl of an electric mixer fitted with the paddle attachment for 4 to 5 minutes, until light. Add the eggs 1 at a time, then add the vanilla and sour cream. In a separate bowl, sift together the flour, baking powder, baking soda, and salt. With the mixer on low, add the flour mixture to the batter until just combined. Finish stirring with a spatula to be sure the batter is completely mixed.
For the streusel, place the brown sugar, flour, cinnamon, salt, and butter in a bowl and pinch together with your fingers until it forms a crumble.
Spoon half the batter into the pan and spread it out with a knife. Sprinkle with 3/4 cup streusel. Spoon the rest of the batter in the pan, spread it out, and scatter the remaining streusel on top. Bake for 50 to 60 minutes, until a cake tester comes out clean.
Let cool on a wire rack for at least 30 minutes. Carefully transfer the cake, streusel side up, onto a serving plate. Whisk the powdered sugar and coffee together to make the glaze. Drizzle as much as you like over the cake with a fork or spoon.
Adapted from Ina Garten Food Network