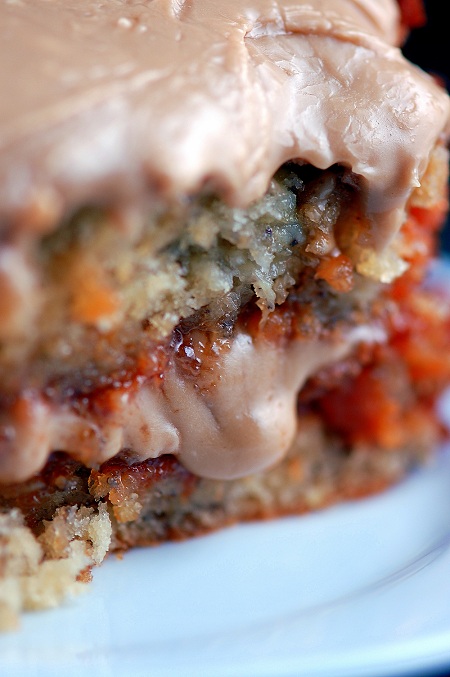 Just remember that when you think you have it bad, someone has it worse. Case in point, my friend J has a 17 year old daughter. Never really gets into trouble (occasionally breaks curfew by a couple minutes…but calls to say she is running late). Honor roll student. Involved in lots of school sports and activities. So imagine my friends surprise when her daughter came home with tattoos on her KNEES! And if that was not bad enough, one of the tattoos is their street address.
"Great, now I have to chop off her knees when I kill her, otherwise they will know where to find me" was the response from my friend who is trying to keep her sense of humor about it so that CPS won't be paying a visit to the home. Though in all seriousness the child might not be seeing the light of day for about a few months and an appointment to have the tattoos removed has already been made.
Why would one do this you ask? The daughter has no actual answer. Which is driving my friend insane of course(this also used to drive my dad insane). Oh sure it can be useful in your drunk college days in making sure you get home and all, but at 17 doesn't seem that useful. I of course question what happens if they move? I guess the tattoo then becomes a memorial of sorts. Though it could come in handy when you have to apply for things. I hated when trying to find out my credit score when they did things like did you live at this address between the following year? Yikes, I'm old, I don't remember. But maybe if I had it tattooed on my knees I would remember. 😛
Makes me appreciate that other than the entire household, me, roommate, and dog all on antibiotics for completely separate things, the only other problem this week so far was to use up my bananas before they went bad. So enter the banana cake. It's been a long time since I made an actual full size cake, I fear I almost forgot how. Okay, not really, but it felt like it. 🙂 The cake is moist, as are most banana cakes, and studded with butterscotch chips. Topped with a nice brown sugar frosting. Yum, yum. As usual, I can not decorate a cake to save my life, which is why I like cupcakes better.
I'm off to enjoy another piece as well as thank my dog for eating used Kleenex being the worst thing she has done this week. 😛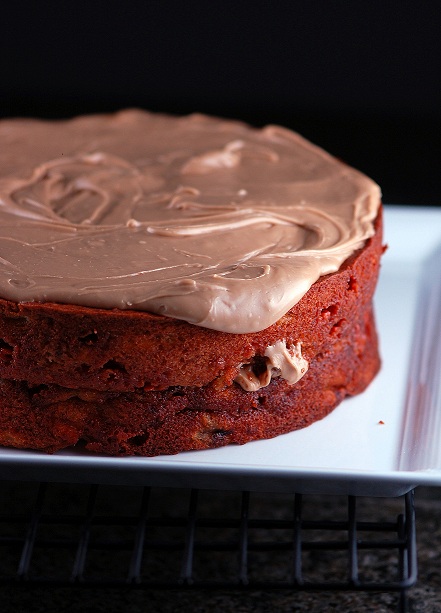 Banana Butterscotch Chip Cake with Brown Sugar Frosting
2 ½ cups all-purpose flour
1 ¼ tsp. baking powder
1 tsp. baking soda
¼ tsp. salt
1 cup unsalted butter, at room temperature
1 ½ cups granulated sugar
1 tsp. vanilla extract
2 eggs, at room temperature
6 TBSP plain yogurt
3 large VERY ripe bananas, smashed
1 cup butterscotch chips
Preheat oven to 350F.
Prepare two 9-inch round cake pans with baking spray.
In a medium bowl, whisk together the flour, baking powder, baking soda, and salt. Set aside.
Using a stand mixer with a paddle attachment, cream together butter and sugar until light and fluffy, about 3 minutes. Add vanilla and beat an additional 30 seconds.
Add eggs, one at a time, scraping down the bowl after each addition.
Mix in half of the flour mixture on low speed.
Add in the smashed bananas and yogurt.
Add in the remaining flour mixture on low speed, just until incorporated.
Fold in butterscotch chips.
Divide batter evenly among two pans. Bake until golden brown and a knife inserted into the center comes out clean, about 40 minutes.
Remove from oven and let cool completely on a wire rack. Frost when cool.
Brown Sugar Frosing
1/2 cup butter
1 cup brown sugar, packed
1/4 cup milk
2 cups powdered sugar, more or less depending on how thick you want it
In a saucepan, melt 1/2 cup butter.
Add the brown sugar. Bring to a boil and lower heat to medium low and continue to boil for 2 minutes, stirring constantly.
Add the milk and bring to a boil, stirring constantly.
Cool to lukewarm. Gradually add sifted powdered sugar.
Using a stand mixer with whisk attachment beat until thick enough to spread. If too thick, add a little hot water.