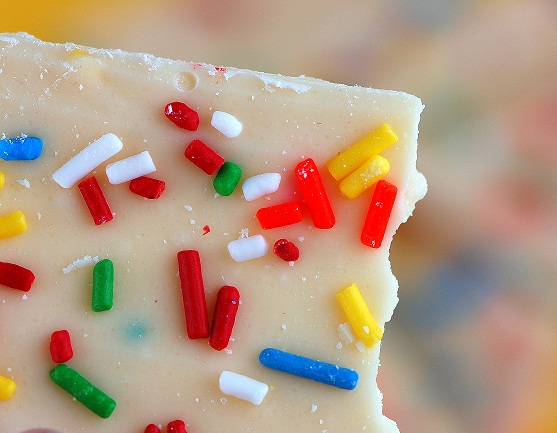 Just as I suspected I did anger a few runners out there…though interestingly enough, not the people that are long time runners…most likely proving my point. 😛 But moving on. To show that I am a good sport and that people are way too serious I will now tell you what is wrong with hockey players.
1. They smell. No, I mean smell. The gear in most people's bag smells so bad that when opened in a room it will usually strip the paint off the walls. Since they wear this gear, it rubs off on them. And though they shower, no matter how hard they try, you cannot get the glove smell off our hands. If you are a hockey player or live with one, you get used to the smell, most people, just like the truth…can't handle it. 🙂
2. They get fatter once they move to recreational hockey. Well not all of them, but some of them. When in competitive hockey you tend to be young (unless you are a Red Wing), working out all the time, and eating fairly good. When you move to competitive hockey you drink a lot of beer, the game is your work out and well, you're older.
3. Goalies are weird. But you have to be if you think standing in front of an 80 mph puck is fun. But then again, defensemen to that too. Goalies are crazy routine oriented. I once dated a goalie who wrote down everything he ate that day because if he had a good game, he would eat the same thing for the next game.
4. They are superstitious. Most of them get dressed in a certain order, which pads go on first. Some are over the sock people, some wrap their sock around the bottom of the skate heel (I do this). Some won't change clothing when on a winning streak, etc., sadly, often including underwear and socks. Clearly not right in the head.
5. They swear… a lot. In fact, if you are a Canadian hockey player, you probably swear the most. I once read that the fine people of Canada have the market on swearing covered over any other country. Go us!
6. Many are missing teeth…and are okay with that.
7. Some have super crazy tempers and fly off the handle like they are 2 year olds in Wal-Mart holding out for a candy bar (I am not one of these players).
Of course there are good things about hockey players as well.
1. Most of them, even if out of shape, have good legs and butt…all that skating.
2. They are great drinking buddies.
3. Depending on what position they play, they are good in bed. Goalies are bendy (but weird). Forwards are usually all about themselves. So go for D-man (or woman…I play D 😀 ) as they are more giving to their partner. 😉
4. Most of them are just down right good people, who will help you in any way they can. Going through my divorce more than proved this. I had guys who skated with me years ago and hadn't seen me for forever offering to help move me, brought boxes, helped put furniture together, etc…
If you haven't guessed it, this is all in good fun. If you cannot make fun of yourself (and I don't mean put yourself down) then take a quick trip to Laid Back Land. Nothing says fun to me like Funfetti. It's on here a lot. It was 2 for $1 a couple of weeks ago. 🙂 I saw this on my blog crush How Sweet It Is a few weeks ago and was all over it, she  just used regular cake batter, but we all know Funfetti is the way to go. I didn't want the dark chocolate layer at all, so I just stuck with the white chocolate. I had grandiose ideas that I would use the bark as a cupcake topper of some sort. The bark never got that far. Oh my, I big puffy heart this stuff. I just love that artificial cake batter flavor…I know, it's a sickness. Plus you get to use sprinkles. Sprinkle just make you happy. If I could decorate my hockey jersey with sprinkles I would!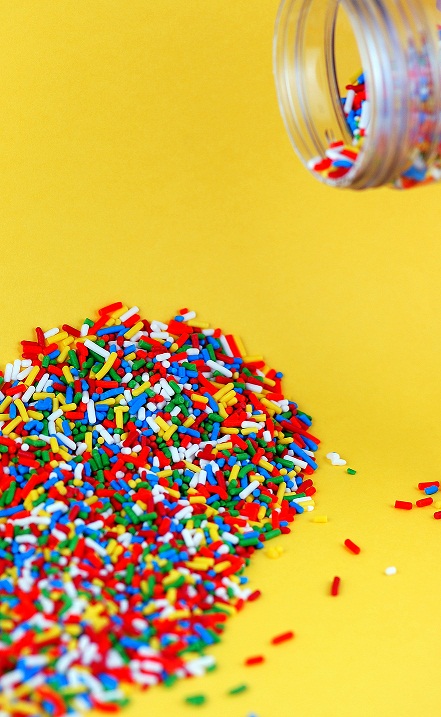 Funfetti Bark
12 ounces high quality white chocolate
4 TBSP Funfetti Cake Mix (I would start with one TBSP and taste as you go along, every person has their preference as to how cake batter flavory you want it to be)
Sprinkles
Line a baking sheet with parchment paper and spray lightly with baking spray.
Melt while chocolate. Whisk in cake mix slowly, stirring well until no lumps remain. Spread evenly as much as you can across baking sheet. This will not be perfect and the chocolate police will not come after you. 😛 Have fun and add as many sprinkles as you want to the top of the bark while it is still soft.
Move to fridge and let it set up for about 20 minutes. Remove from fridge and cut into pieces.
Adapted from How Sweet It Is