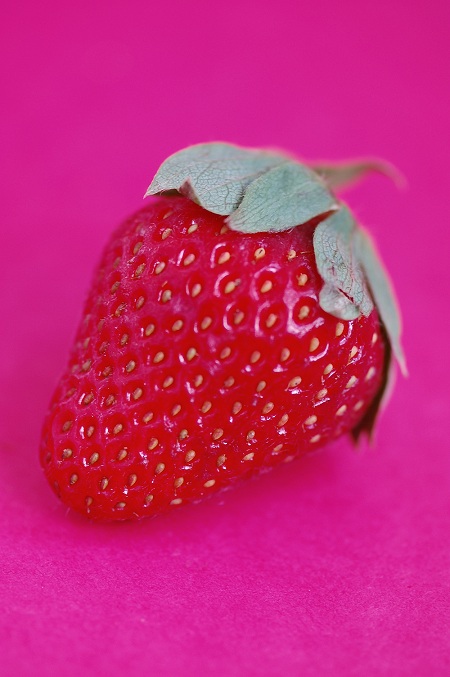 One thing I judge in a restaurant is whether or not former employees will eat there again. Having worked in restaurants I can tell you that many of the things that you see behind the scene can send you running, and running fast. There have been places I have worked that after spending time in the kitchen and either seeing really poor sanitary choices or poor choices in food quality; I simply won't eat there again. So it was important to me to know that all of the people I know and a few people who left comments on the last Panera post who had worked there….still eat there. This speaks volumes. Volumes. In fact, most of them still crave it. 🙂
Panera Bread is one of the few companies in the food industry to have thrived so far in our not so awesome economy, and the reason why that is, they stick to what they do best: Fresh Ingredients, Quality Food. Let's take their strawberries for example. I mentioned in my last post that I love their Strawberry Poppyseed and Chicken Salad. Can you get strawberries year round? Of course, but they choose to highlight them at their best. You can hear more about their strawberries and other Panera foods here. What makes Panera so yummy is that everything is fresh. They are making/baking food from scratch. They make their loaves fresh each morning, and when they are out they are out. Which makes for a cranky Peabody sometimes if I miss out on my favorite bread, which if you are wondering is the Honey Wheat. Now, I personally like to bake my own bread. There is something therapeutic about it. But bread does take time, especially good bread, and so when I need to buy bread for things like bread pudding (I like the Cinnamon Raisin for that), that is where I go. Though I have yet to try the Asiago Bagel that everyone is telling me is a must. Next trip, I promise.
So does it matter to you? Does it matter if a restaurant uses quality ingredients? That breads are baked from scratch? Is that one of the things you like about Panera Bread?
(As always I was compensated for this posts but the ramblings, opinions, and bad grammar are all my own)
You can keep up with what's new with Panera by going to their Facebook Page or the Panera Bread website.