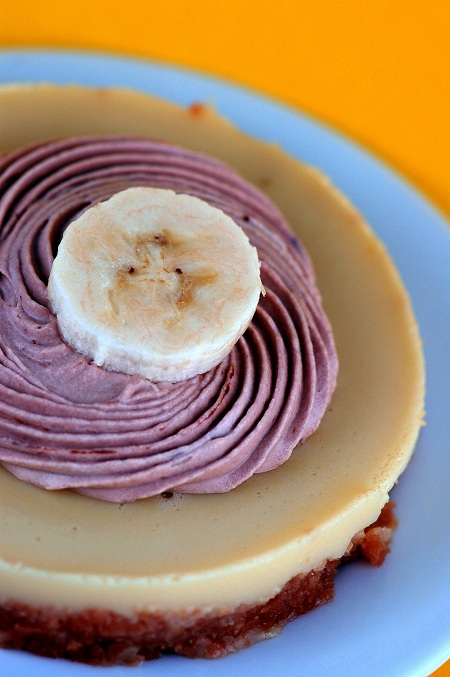 In Arizona, at least the districts I worked at, the teachers had to do the duties: Morning playground duty, bus duty, lunch duty, afterschool duty, and after school bus duty. Which for the record blows. So many parents come to you at this time and want to ask questions and you can't answer them because you have duty. Of course I usually just told the parent to walk and talk with me, but some didn't want to. Nor did they want to stand in 112F weather for afternoon duty for 15 minutes…wimps. 🙂 But playground duty in the morning was my favorite. It was my favorite for the fact that it was all age kids, so you got to interact with students you might not ever see normally. They older kids at K-8 schools are usually way in the back…they like to hide us, for good reason. 😛
One day a fourth grader comes up to me looking a little down. Normally the kids who came up to you were the ones with few friends. His one and only friend at school wasn't coming to school that day so he had no one to play with. We stood there talking and then he said something that has stuck with me to this day , "I sure hope this isn't one of my snap shots". I looked perplexed at him and asked what he meant by that. He went on to tell me that his mom had told him that someone took a snap shot (picture for those who are hockey fans and thinking something else) each day of their life. And that you never knew what moment they were taking the picture, so you always needed to be on your best behavior or doing something interesting so that when you die and they hand you your life scrap book you had nothing to be embarrassed about, always be proud. I asked him if he thought he wasn't being on his best behavior and sadly he said that his behavior was fine but if this were his snap shot of the day he was pretty lame having no friends a recess. I told him that I begged to differ. I told him that if this was his snap shot of the day that he should look back on it with nothing but pride. This time he was the one that looked confused. I told him that here I was kind of having a bad day, feeling bad that I had no one to talk to and he came over and did me a favor by talking to me and cheering me up. Right away he smiled and said, "Really?" I of course told him yes and smiled back. "Then I do hope this is my snap shot of the day. Thanks Ms. G" and off he went.
First off, how clever is that mom? For the record that student ended up being one of my junior high students and the mom is pretty clever all around. And that kid is a really awesome kid who became a really awesome adult and I hope is collecting a lot of wonderful snap shots. Sometimes when I am sitting around in my sweats and eating cereal looking less than awesome I think, gosh I hope this isn't one of my snap shots. 🙂 I think of that a lot. No, not like gosh I hope I don't get caught on the toilet for one of my snap shot kind of things. 😛 More like I sometimes wake up and think, I hope this day has something snap shot worthy in it. And then I realize, that's really up to me.
If you are a traditionalist you will not love my dessert today. It's banana pudding…that I messed with. I made banana pudding, added a little more milk to it and some gelatin and made panna cotta. Topped it on some vanilla wafer crushed cookie crust and topped it with Nutella whipped cream (because somehow I missed World Nutella Day…how did that happen). If you love the flavors of banana pudding, then you will enjoy this. I actually infuse the banana into the milk overnight so their aren't actual pieces of banana in the pudding, makes for a smoother panna cotta.
Hope you all have a wonderful week. I am not sure how much blogging I will be getting to as I am feeling better (yay!) and have a busy week. Hopefully I will collect some really good snap shots this week…I hope you do too!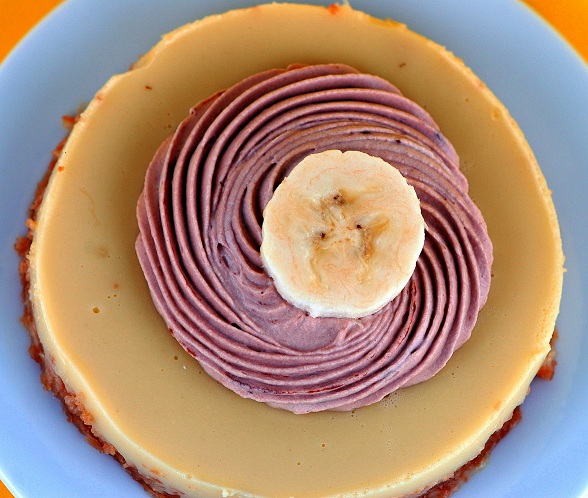 Banana Pudding Panna Cotta with Vanilla Wafer Crust and Nutella Whipped Cream
For the Vanilla Wafer Crust:
2 cups crushed Vanilla Wafer Cookies
¼ cup unsalted butter, melted
¼ cup granulated sugar <p>
Preheat oven to 350F.
Mix all the ingredients together.
Equally divide among  4 (4-inch diameter) mini spring form pans. Press to form a crust on the bottom of each pan.
Bake for 10 minutes, set aside to cool.
For the Panna Cotta:
2 eggs, beaten
2 ½ cups whole milk, divided
2 SUPER ripe bananas (like the kind you would use for banana bread)
½  cup granulated sugar
1 heaping TBSP cornstarch
Pinch of salt
½ tsp. vanilla extract
1 TBSP unsalted butter
2 tsp. unflavored gelatin
The night before you make this smash bananas and place them in an air tight container along with 2 cups of milk. Let sit for at least 12 hours. Remove banana pieces from milk, and strain into a measuring cup. Yes, the bananas will be brown, that's okay, get over it. 🙂
In a double boiler over simmering water, combine eggs, banana infused milk, sugar, cornstarch and salt.
Stir constantly and cook until thick, 10 to 15 minutes
Remove from heat and stir in vanilla and butter.
Stir in the extra ½ cup of milk and gelatin. Whisk until fully incorporated and gelatin has dissolved.
Evenly distribute the panna cotta among the 4 (4-inch diameter) prepared crusts. 
Let set up in refrigerator for at least 6 hours, covered with plastic wrap.
Nutella Whipped Cream
1 cup heavy whipping cream
2 TBSP Nutella
2 TBSP powdered sugar.
Whip the cream on high using beaters or a stand mixer. Once it starts to form stiff peaks add the sugar and the Nutella. Beat until fully combined.
Pipe Nutella Whipped Cream on top of dessert and add a banana for flair.