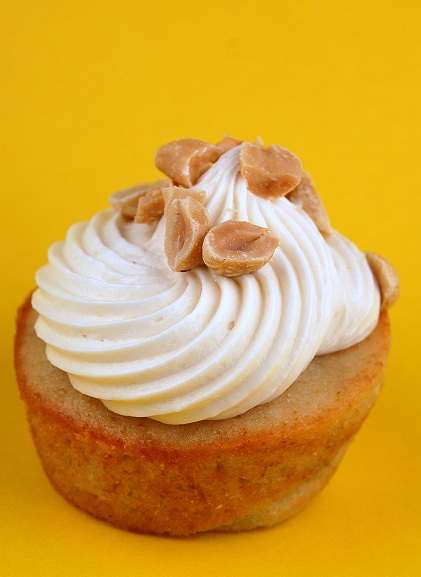 Back when I was in high school everyone had pins. I was a product of the 80's so some of them said things like Gag Me with a Spoon, As If, and other cheesy 80's sayings. Throughout the years certain ones rotated, except two. I had the same two on my backpack all throughout high school. One said: Lizards, they're not just for breakfast anymore. Which is true, I find they make better appetizers than breakfast. And the second one: Elvis Lives.
I think my little quirk about Elvis came from my uncle, Uncle G. He has a habit of trying to find the tackiest Elvis memorabilia he can find. Which of course my poor aunt has to endure and is soooo not a fan of.
It kind of became a little treasure hunt of sort over the years for the rest of the family. The Elvis clock that has his hips swivel back and forth. The refrigerator dress Elvis magnets. The velvet paintings. Sadly, I found the best painting ever when I lived back in AZ. There at a street fair one time was a 6ft velvet painting of Elvis. And not the young, attractive Elvis, the older years Elvis. Dressed as a bullfighter. Crying. Oh how I wanted to buy that painting. Cost aside, I really just couldn't figure how to get it into my car or how to ship it. And then there was the whole, how can I avoid my aunt killing me the next time she sees me. Don't get me wrong, she is not the bad guy in all of this. If you could see the fine collection he has, you too would not be wanting anymore of it in your house. I mean, did you know they make Elvis wine? I do…I sent him some. 😛
Besides from his obvious singing career, Elvis was known for some of his more bizarre eating choices. Have that many drugs, you'd be coming up with interesting food choices too. Thank goodness, he was a he and not a she. Because if Elvis ever got knocked up, I would hate to see what he would have eaten then. He was known for eating peanut butter and banana sandwiches. Some people say with bacon. Some people say with bacon and mayo. Some people say with marshmallow fluff. Some people claim the bananas are sliced, some say mashed. Whatever. Peanut Butter and Banana were the constant that people agree on.
If Elvis were living today (which some may still think he is 😛 ) I would make him these cupcakes. The cake and filling recipe are adapted from one of my all-time favorite cupcake sites, Cupcake Bakeshop. Interestingly enough I don't really get excited about the flavor combos she does, but I love her actual individual recipe for things. She is back to blogging and that makes me oh so happy. Anyway, these are her banana cupcakes as well as a thinner version (in consistency, not calories) of the peanut butter filling. The marshmallow fluff frosting is sweet, but not too bad. It will get soft on you…as marshmallow fluff can run a little. Keep them in the fridge and take out to come to room temperature to serve.
Reminder that if you aren't a fan of CCbP on Facebook you should be. Today we discussed Valentine Candy Corn (my breakfast) as well as a lovely email I got from a reader. You are missing out. 🙂

Peanut Butter Filled Banana Cupcakes with Marshmallow Fluff Frosting
Banana Cupcakes
makes 22-24 cupcakes
3 cups all-purpose flour
2 cups sugar
1 tsp. baking powder
1/2 tsp. salt
3 medium bananas, mashed
1/2 cup buttermilk
3 large eggs
3/4 cup vegetable oil
1 tsp. vanilla extract
Preheat oven to 350F.
In a large bowl, whisk together flour, sugar, baking powder and salt.
Using a stand mixer with the paddle attachment, mix banana and buttermilk until the banana is broken up.
Combine banana/buttermilk, eggs, vegetable oil, and vanilla. Beat on medium-high speed until well incorporated.
Fold dry mixture into the wet mixture; make sure all the ingredients are mixed. These are not muffins so you want them fully mixed.
Scoop out into cupcake papers.
Bake at 350 degree oven for ~20-22 minutes or until toothpick comes out clean (start checking after 20 minutes).
Peanut Butter Filling
4 ounces or 1/2 package of Philly cream cheese
1 cup creamy peanut butter
2 cups sifted powdered sugar
1 TBSP vanilla extract
4 TBSP milk
Beat cream cheese and peanut butter until combined.
Add powdered sugar and vanilla and beat until combined.
Add the milk and beat until combined.
Both cupcake and filling recipe are from CupcakeBlog.com
Marshmallow Fluff Frosting
2 (7ounce) jars marshmallow fluff
1 cup unsalted butter, at room temperature
1 ½ tsp. vanilla extract
2 ¾ cup powdered sugar
Using a stand mixer with the paddle attachment, beat together the butter and marshmallow until fully combined.
Add the vanilla, and 1 cup of powdered sugar. Blend until combined. Add another cup, and then blend. Scrape down bowl. Add remaining ¾ cup of sugar.
To assemble:
You can either use the cone method or the lazy (the way I did it) where you just shove the metal tip into the cake and pipe the filling until the cupcake looks like it might explode.
Follow with frosting. These need to be refrigerated. But bring to room temperature before serving.