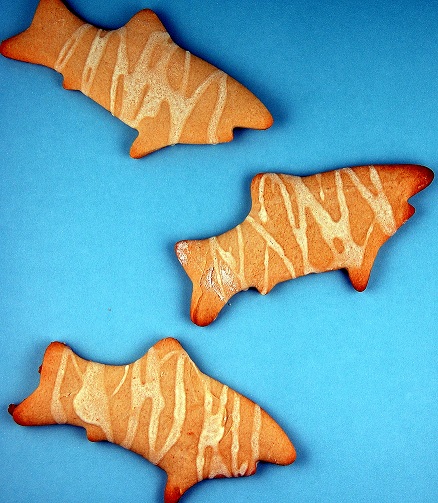 I have always wanted to go Great White Shark cage diving. Since as long as I can remember, this was always a goal of mine before I hit 40. Well, 40 is a coming and unless I become very wealthy somehow quickly, I don't see that happening. But I still want to do it. Most everyone I know thinks I am insane about this, they think I will somehow die as a result of this. I have always been fascinated by sharks ever since I was a little kid. I forever wanted to be a marine biologist and study sharks. That was until I realized that I hated biology. Hate of biology aside, I still love sharks.
So since I know that my goal of doing it by 40 isn't happening, I started to think, what a great way to die. I mean that is why most of my friends think is going to happen anyway (even though I have yet to read any story about someone dying while doing this). I just think about those people that read the obituaries in the newspaper each week. There among the Bob Your Name Here, 63 died of cancer; Or Sue Your Name Here, 71, died of complications of diabetes; you would find Peabody Rudd, 94(I'd like to live a long life) died in a Great White Shark attack off the South African coast. Her body was mistaken for a seal and was ripped from limb to limb. Oh sure gory, but you would so stick out.
Alright enough talk about death. We will talk about my love of cookie cutters. I have more than I like to admit, and almost all of them are a little out there. I love to make them for people and get their reaction. "Is that President Lincoln's head?" Why yes, yes it is. Nothing says Happy President's Day like sugar cookies in the shape of Lincoln and Washington's heads. Or how about the irony of National Dental Month with cookies in the shape of a tooth and tooth brush. I have aardvarks, armadillos, Eiffel towers, pi symbols, roosters, bugs, hippos, and a whole lot of other ones…and of course a shark (PS, if you have a really weird one feel free to send one to me!)
I originally planned on making Great White Sharks. But I decided that I would glaze these instead of full out frost them. I had Tangerine juice in the fridge (fighting off a cold) and so I used that. Lazy me decided to drizzle the glaze instead of completely cover them…and with that they became Tiger Sharks. Tangerine Tiger Sharks sounds more fun anyway. 🙂 These have malted milk powder in them, yes, I am obsessed. I just love the flavor it adds to things, especially cookies.

Tangerine Glazed Tiger Shark Cookies
Malted Milk Cookies:
4 cups all-purpose flour
3/4 cup malted milk powder
2 teaspoons baking powder
1/2 teaspoon baking soda
1/2 teaspoon salt
2 sticks unsalted butter, at room temperature
1 cup firmly packed dark brown sugar
1 cup granulated sugar
2 eggs
1/2 cup sour cream
2 teaspoons vanilla extract
In a large bowl, whisk together the flour, malt powder, baking powder, baking soda, and salt. Set aside.
In the bowl of a standing mixer fitted with the paddle attachment, beat the butter and sugars together until light and fluffy. Scrape down the bowl and add the eggs, one at a time, beating until each is incorporated. Add the sour cream and vanilla and beat until just incorporated. Add half of the dry ingredients all at once and beat for 15 seconds. Again, scrape down the bowl, then add the remaining dry ingredients and beat until just incorporated. The mixture should come together almost in a ball. (This didn't happen for me, it stuck together when pressed, but not on its own.)
Loosely shape the dough into two balls, wrap them tightly in plastic wrap, and refrigerate for at least 3 hours or overnight.
Preheat the oven to 350 degrees F. Line two baking sheets with parchment paper.
Divide each dough ball in half, to make four portions. Place on portion on a lightly floured work surface and return the other three portions to the refrigerator.
Roll out the dough to about 1/4 inch thickness. The dough will be sticky, so you may have to flip and lightly flour it a few times while you work. Use a 2-inch round cookies cutter (or any other shape you want, I of course went with the shark), transfer them to the prepared baking sheets, leaving about 1 inch of space around each cookie. Extra dough scraps can be refrigerated and re-rolled, if desired.
Bake the cookies for 10-12 minutes or until they are slightly browned. (12 minutes for a crispy cookie, 9-10 minutes for a chewy one.) Allow the cookies to cool on the pan for a few minutes before transferring to a wire rack to cool completely.
Tangerine Glaze:
1 ½ cups powdered sugar, sifted
3 TBSP Tangerine juice (yes, you can use orange…but Tangerine Tiger Shark sounds better than Orange Tiger Shark 🙂 )
Mix together using a whisk until smooth. Drizzle over cooled cookies in a stripe pattern.
Cookie recipe adapted from Baked Explorations by Matt Lewis and Renato Poliafito