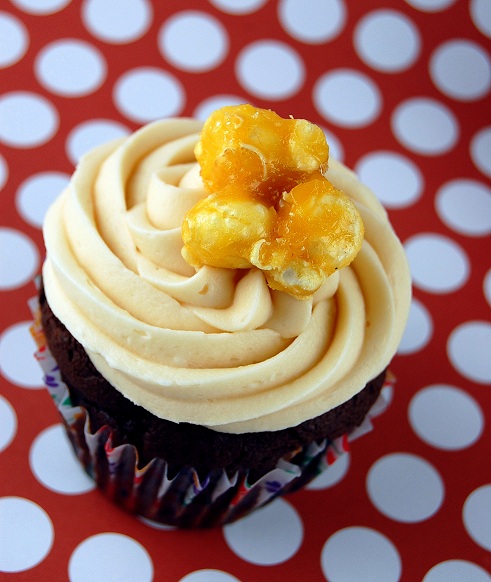 Thanksgiving is upon us. No October didn't pass you by. As you may recall, we Canadians like to copycat the states and so we gave ourselves a Thanksgiving as well. 😛 I'm not having a very exciting one. I'll be spending it trying to find someone to massage my back (it's out of whack again). I'm not cooking dinner for it at all (I usually do) and I have work later on that night (though it is score keeping hockey).
Bucking all tradition I have chosen to list things I am NOT thankful for this Thanksgiving.
1. The hoops I had to jump through and am still jumping through to get a teaching certificate in the state of Washington.
2. The sample people at Costco and Sam's. My bill is already high enough I don't need to become addicted to something else. Which brings us to number 3…
3. Trader Joe's. Now before you freak out, I love TJ's and am thankful for them. However, I am not thankful that they get me addicted to a product only to take it away months later. Sigh.
4. The "Did you know Bob Smith (insert any politicians name) set children on fire while peeing on them and molesting them? Is this the kind of man you want running for congress?"  advertising they are running from now until election day.
5. Oprah. She has pissed me off with her campaign to promote charter schools and basically say that public education is crap. Maybe give some of your money to making public schools better Oprah. Ever think about that? Maybe do that instead of having Mr. Saturday Night Fever  fly people to Australia if you are so concerned about education in today's society.
6. Count Chocula cereal. Still mad they made it whole grain. Chocolate cereal with chocolate marshmallows should under no circumstance be made with whole grains. Goes against nature.
7. Scary movies. I hate the entire month of October seems to be dedicated to them. The worst of them being on Sci-Fi channel. Frankenfish…need I say more.
8. Cookbooks. Again you are probably shaking your head at this one. But seriously, they are coming out with WAY too many cookbooks that I want. I'm swimming in them as it is. I have 5 currently on the way.  Five.
9. Baseball. Be over already.
10. Possums. You just can't trust them.
I guess one thing I can be thankful for is buttercream frosting. This idea is based off of the candy corn ice cream. I love to infuse milk with different flavors. I would have made this with homemade caramel corn but that doesn't last long enough around these parts. So I bought some (oh the horror, I know).  The taste really doesn't come through in the devil's food cake as the chocolate overpowers it, but it adds a flavor layer that is nice. You can however notice it in the frosting. Just a slight hint of popcorn, almost like the buttered popcorn jelly beans, except not gross like the jelly beans are.
Hope those who are celebrating Thanksgiving today have a lovely time with family and friends. Everyone else enjoy your Monday.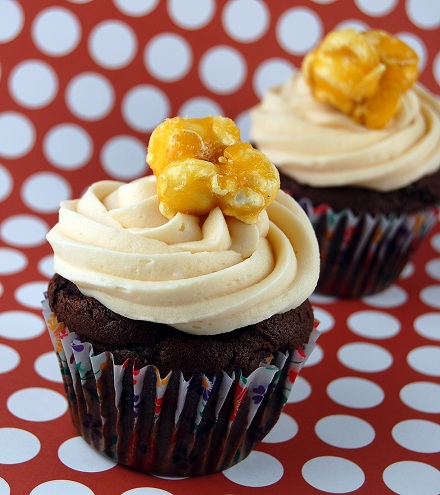 Caramel Corn Infused Devil's Food Cupcakes with Caramel-Caramel Corn Buttercream Frosting
Caramel Corn Milk (you will need this in both recipes)
3 cups whole milk
3 cups crushed caramel corn (homemade or store bought)
Bring 1 ½ cups milk and caramel corn to a simmer in a medium saucepan over medium heat. Once milk starts to bubble take off of heat and let sit for 30 minutes.
Add remaining milk and place in fridge for 24 hours.
Remove from fridge and run milk through a strainer. Discard caramel corn.
Caramel Corn Infused Devil's Food Cake
3 cups all-purpose flour
1 1/2 tsp. baking powder
1 1/2 tsp. baking soda
1/4 tsp. salt
12 TBSP unsalted butter, at room temperature
2 cups firmly packed light brown sugar
3 large eggs, separated, at room temperature
9 ounces unsweetened chocolate, melted (use a double boiler)
*2 cups caramel corn milk
1 1/2 tsp. vanilla extract
Preheat oven to 350 degrees F. Grease and lightly flour two muffin pans (hold 12 cupcakes each)
In a small bowl, sift together the flour, baking powder, baking soda, and salt. Set aside.
In a large bowl, on the medium speed of an electric mixer, cream the butter until smooth. Add the sugar and beat until fluffy, about 3 minutes.
In a separate small bowl, beat the egg yolks until thick and lemon-colored, about 2 minutes. Add the beaten yolks to the butter mixture and beat well. Add the chocolate, mixing until well incorporated. Add the dry ingredients in three parts, alternating with the caramel corn milk and vanilla. With each addition, beat until the ingredients are incorporated, but do not overbeat. Using a rubber spatula, scrape down the batter in the bowl, making sure the ingredients are well blended and the batter is smooth.
In a separate small bowl, beat the egg whites on the high speed of an electric mixer until soft peaks form. Gently fold into the batter. Divide the batter among the prepared pans.
Bake for 20-22 minutes, or until cupcakes spring back when you touch them. Let the cupcakes cool in the pans for 1 hour. Remove from the pans and cool completely on a wire rack. Frost and top with extra caramel corn if desired.
Caramel-Caramel Corn Buttercream Frosting
1 cup unsalted butter, at room temperature
½ cup prepared caramel sauce (can be store bought)
6 cups powdered sugar
1/2 cup caramel corn milk
1 tsp. vanilla extract
Place the butter and caramel sauce in a large mixing bowl. Beat on medium speed for about 2 minutes, until thoroughly combined.
Add 4 cups of the sugar and then the caramel corn milk and vanilla.
On the medium speed of an electric mixer, beat until smooth and creamy, about 3-5 minutes.
Gradually add the remaining sugar, 1 cup at a time, beating well after each addition (about 2 minutes), until the icing is thick enough to be of good spreading consistency. You may not need to add all of the sugar. (Use and store the icing at room temperature because icing will set if chilled.) Icing can be stored in an airtight container for up to 3 days.
Both recipes adapted from More From Magnolia: Recipes from the World Famous Bakery and Allysa Torey's Home Kitchen by Allysa Torey