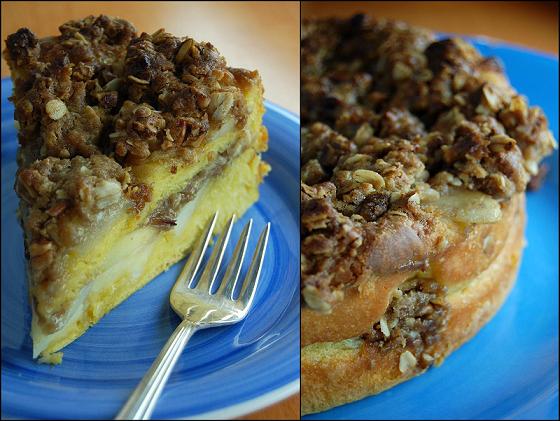 It's been several years now, I'm not even sure how many to be exact (gee I'm getting old) that Tanna (My Kitchen in Half Cups) came to visit the Seattle area and we decided to meet up for lunch. She said, "can I bring Cookie Baker Lynn?" "The more the merrier," was my reply.  And so we lunched.  Who knew from that I would end up with such a delightful friend and baking buddy.
We were out for coffee (though we both had tea…so very not Seattle of us) and the idea of us baking in each others home came up. And I am so glad it did. The baking days we have had have been two of my favorite days in the 09 year.
The first time around Lynn came up my way back in September. We were suppose to meet at her house in October, but my husband was switching jobs at the time and needed the car. Which worked out anyway because Lynn thought she would be trendy and get the flu and would have been out that week anyway. So we finally got to do it in November.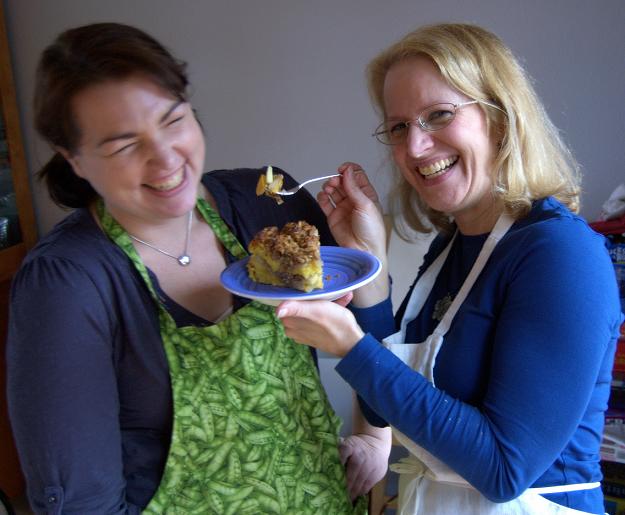 I think this picture pretty much says it all.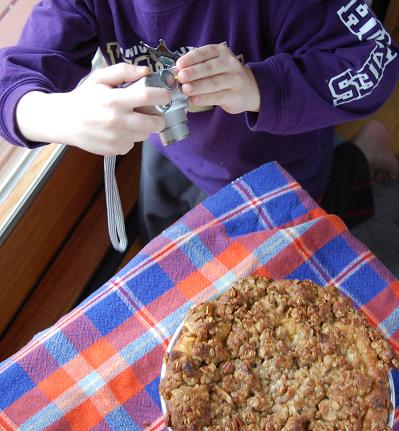 Her house definitely has more bustle than mine, though she does not have a crazy cocker spaniel trying to kill her at all times by hiding down by her feet. What she does have is an amazing family that you can tell love each other very much. And I must admit that I had a moment of really wanting to go back to teaching junior high after spending the day with her youngest daughter. But then I had to remind myself that her daughter was the exception and not the rule to the children we had when I taught junior high. One can dream. 😉
In case you are wondering, we ended up making a Fall Brioche Coffee Cake (get recipe here). Using the pumpkin brioche recipe from Sherry Yard ( it's such a great recipe). Well, Lynn ended up making. I mostly watched and talked. I know it's hard to believe I am a talker. 😉
The cake is very moist and the struesel was a little confusing when we made it(wet and sticky) but it made for a yummy topping so we must have done it right! The key though is to have the right size pan with this baby as we found that out the hard way. You can go read over at Lynn's what the hard way was. 😛 You can also get the recipe there.
Thanks for the fun day Lynn. I look forward to many more!