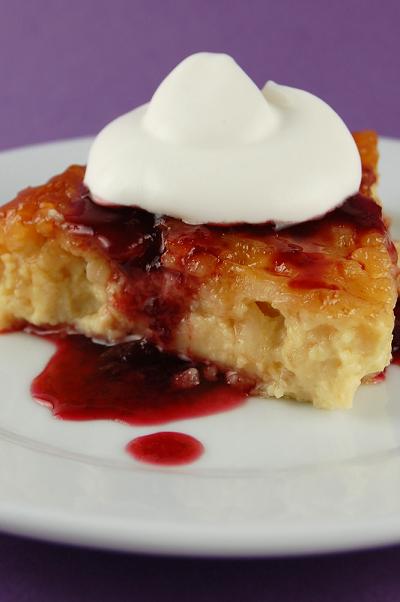 Now some may be wondering, what am I teaching the bunny to do? Nothing. I find it best not to train him (other than litter box train, which yes you can do) for everyone's safety. See I am pretty sure that my bunny is the reincarnation of the Brain.
Now if you are wondering what I am talking about, I am in reference to Pinky and The Brain. It's a cartoon that was out in the 90's. It was original a short as part of another cartoon that became so popular they made it into it's own show. It was about two lab mice. One is incredibly stupid, that would be Pinky. One is incredibly smart, that would be the Brain. Every night they would sneak out of their cage with one plan in mind….to take over the world.
I have come to realize that CCS is Pinky, lovable, happy, upbeat and generally doesn't let much bother her.
LFB on the other hand is the Brain. I often see him plotting away in his cage. If he can ever figure out how to unlatch the cage…watch out. He already gets in and out of it when it is left open (it opens from the top). We used to do this all the time until we discovered that he was escaping…but would actually leap back into his cage if he heard you coming. Clearly, up to no good. 😉 Since I can't be sure he's not trying to take over the world or simply just get some beet tops from downstairs in the fridge, I find it best, in the interest of national security to not train him to do anything.
I, I on the other hand am trying to take over the world as well (quite unsuccessfully I might add). How? By slowly killing everyone off with fattening desserts. 😛 Alright, we know that is not true. We all know I am far too lazy to try and take over the world. But I still might be killing people with fattening desserts. This one is no exception.
Rice pudding hooked up with flan one day and what got created was this beautiful, straight to your hips Creamy Rice Pudding Cake. Oh my. If you are a rice pudding lover and you have never tried something like this  you must. It's so comforting and yummy. The only problem I had is that even with the butter some of the caramel wanted to stay attached to the pan…but I forced it to work with me. I served it with a raspberry-lime coulis (yes, I realize I am on a raspberry sauce kick as of late) to cut through some of the richness of the dessert.
Approximately 279 WW points.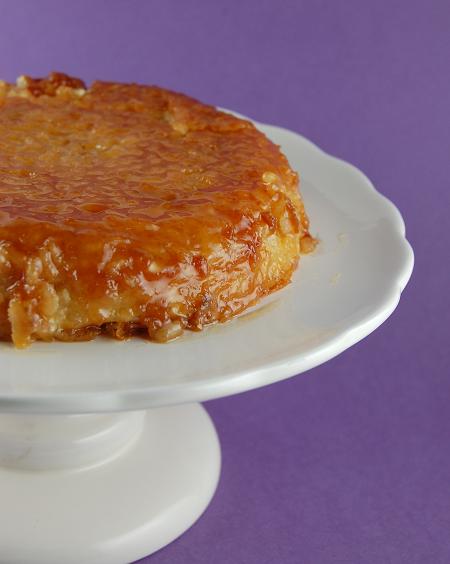 Creamy Lemon-Lime Rice Pudding Cake
2 cups half and half
2 cups heavy whipping cream
2/3 cup Arborio rice
½ cup packed brown sugar
4 strips lemon zest, removed with a vegetable peeler (you want them large enough to see so you can remove them later)
4 strips lime zest, removed with a vegetable peeler (you want them large enough to see so you can remove them later)
pinch of salt
3 large eggs, lightly beaten
1 tsp vanilla extract
1/3 cup granulated sugar
2 TBSP water
Bring cream, half and half, rice, brown sugar, zests, and salt to a simmer in a medium heavy saucepan over medium heat. Stir frequently. Reduce heat a cook to just a bare simmer, stirring occasionally for 15 minutes, or until most of the liquid is gone. Mine took almost 20. Remove from heat and let cool for 10 minutes. Once cooled, remove lemon and lime zests from the pudding mixture.
Whisk in eggs and vanilla. If you are not sure about how cool your pudding mixture is I would temper the eggs first.
Butter a 8 by 1 ½ inch round cake pan. Heat the granulated sugar and water in a small heavy bottomed saucepan over medium heat. Stir until the sugar has dissolved. Increase heat to high and bring mixture to a boil, washing down the sides of the pan with a wet pastry brush if you see any sugar crystals. Boil without stirring. Swirl the pan when you see color forming in order to get the caramel color to spread evenly. Cook until caramel is dark amber in color (you can go lighter if you like). Pour the caramel into the prepared pan. Let stand until cooled and hardened.
Pour rice mixture into the cake pan and smooth top with a rubber spatula. Bake at 350F for 35-40 minutes or until the top begins to brown but the center is still slightly jiggly. Let cool completely on a wire rack.
Run a knife around the edge of the pan. Invert cake onto a plate, tap the pan and carefully remove the pan. Serve in wedges.
Adapted from Luscious Creamy Desserts by Lori Longbotham
Raspberry-Lime Coulis
1 1/3 cup raspberries, fresh or frozen
juice of 1 small lime
3 TBSP powdered sugar
Combine raspberries and lime juice in a small saucepan. Cook over medium till the juice of the raspberries starts to come out. Add sugar. Cook until sugar is dissolved and berries are heated through.
Run berry mixture through a sieve. If you desire more sugar you can but remember this is going on a rich dessert so tart is good.