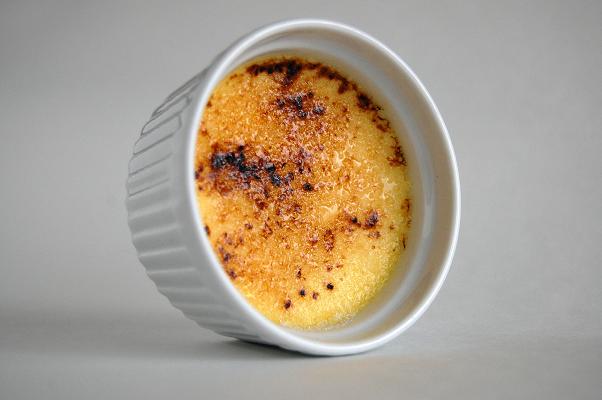 Has my motivation gone? I am sure it is around here somewhere…or at least I hope it is. In the grand tradition, I once again got sick for Christmas. Luckily for me it wasn't knock out, drag down for Christmas, I was saving that part for now.
The good news is that Snowpocalypse is over now but boy did I screw a lot of things up. I have many a friend who's Christmas' were altered big time because of it. Most people didn't get to go to family dinners or have family over. Some were without power for awhile on Christmas. For us, we were just missing a few gifts. See UPS/FedEx/USPS had some issues with delivering things and so some of our Christmas was spend describing our gifts. 😉 All well and good. We're adults, so Christmas isn't really about the presents anymore (though Hannah sent me some beautiful brownies that didn't make it here until the 27th…thanks post office…grr).
The other thing, the thing that is driving me the most insane…we haven't had trash pick up now going over 3 weeks. That's right, I have had my garbage and recycling in my garage piling up. They claim they are coming this week. I will believe it when I see it. We got a ton of rain today and have little snow left so if they don't come I just might have to be that crazy woman on the phone to them.
So here I am, no motivation and be drowned in garbage. I am not sure if my lack of motivation is because I am sick or because I only got one cookbook for Christmas. Only one, I know. I can't remember the last time I only got one. So I have no new inspiration to fuel me on. What on earth did I get for Christmas then? Lights. Yes, photography lights. I haven't experimented with them yet but soon will. The other? A Blender. But not just any blender. A blender with a peak of 1 horsepower. Before owning that blender, I owned the Walmart special that my mom got me. The thing never really even chopped up ice all that well. So imagine my happiness when I opened that up from my in-laws on Christmas day. I made soup in it the other night. I think I over blended (not that you can really do that with a pureed soup) because I could not bring myself to believe that it would take 20 seconds to puree my entire soup. I love it.
Hope you all had a wonderful holiday and got what you want. I am hoping to find my motivation real soon. If you find it before I do, could you do me a favor and send it my way please!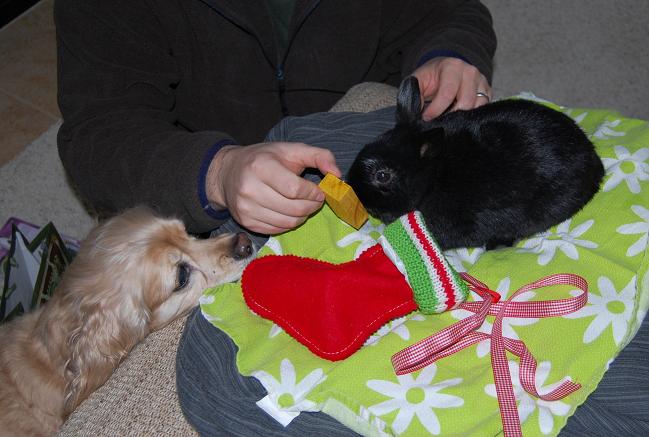 Oh and as you can see Santa did stop by for all the critters in the house….those marshmallows worked nicely.
These crème brulee's were originally pots de crème, so if you don't have a blowtorch at home, you don't really need to do the final step. These only have a little over a tablespoon of Grand Marnier but they most definitely have the flavor! I added some Clementine pieces to the bottom of each ramekin to give it a little some thing special hidden inside.

Grand Marnier Crème Brulee
1 cup heavy whipping cream
¼ cup crème fraiche
pinch of salt
4 large egg yolks
3 TBSP sugar
1 TBSP plus 1 tsp Grand Marnier
2 Clementines, peeled and sections and skin removed
sugar for top of crème brulee (about 1/8 cup)
Position rack in the middle of the oven and preheat the oven to 300F. Have ready four-6 ounce ramekins or custard cups and a 10-inch square baking pan. Place three slices of Clementines at the bottom of each ramekin. Put on a kettle of water to boil for the water bath.
Combine the cream, crème fraiche, and salt in a medium heavy saucepan and cook over medium heat, whisking occasionally, just until hot. Remove from the heat.
Whisk together the egg yolks, sugar and Grand Marnier in a medium bowl. Slowly pour in the cream mixture, whisking constantly. Pour the mixture through a fine strainer set over a large glass measure or bowl.
Divide the custard evenly among the ramekins. Skim any foam from the top of the custards. Place the ramekins in the baking pan, place the pan in the oven, and carefully add enough boiling water to the baking pan to come halfway up the sides of the ramekins. Bake for 25-30 minutes, until custards are set around the edges but still slightly jiggly in the center, do not over bake-the custards will set further as they cool. Remove the pan form the oven and let the custards stand in the water bath for 10 minutes.
With tongs or a wide metal spatula, carefully transfer the ramekins to a wire rack and let cool to room temperature. Refrigerate, tightly covered, for at least 3 hours,until thoroughly chilled and set, or for up to 2 days.
Sift sugar evenly over the custard. Using a kitchen torch on low flame, and rotating the dish, melt sugar until it has turned a dark amber color.
Soucre: Adapted from Luscious, Creamy Desserts by Lori Longbotham