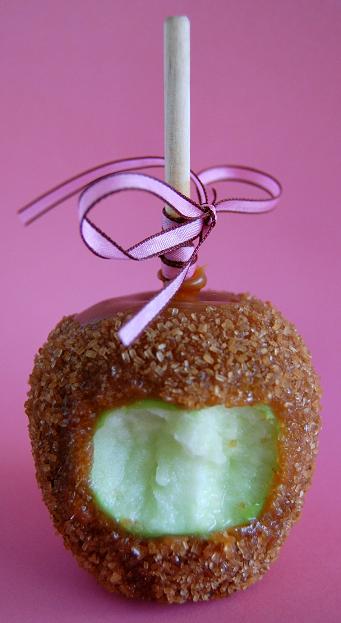 The night before we eloped we had to go and get our marriage license. Since in Vegas you can pretty much do that 24 hours a day, we decided to go at night in hopes of it not taking so long (many people told us it would take awhile). So we decided we would go and then eat afterwards. Yeah, it took like 5 minutes, 10 if you want to really stretch it out. There was one couple in front of us, a young couple with the man wearing a "Honk if you like Boobies" t-shirt (I sure hope it worked out for those kids 😉 ) and a strange, yet cute (and very in love) goth couple. Moral of the story, if you want to get married in Vegas, go get your license at 8pm on a Saturday night.
Having not made reservations anywhere as we thought it would take a few hours we wandered around from restaurant to restaurant trying to see how long the wait was. They were all a couple hours. Hmm. We figured if we had to wait, we would wait for steak (p.s. Delmonico Steakhouse in the Venetian is fabulous). I could hear music from the lounge, 80's music. Since I am a product of the 80's and not knowing anyone (aka no one I know would see me dance) I convinced my husband to go dancing. I happily did the white chick bobbing slug. You know, where you stand and kind of bob your head back and forth. Sometimes you move your arms but that usually results in stabbing someone with your finger so you just go back to bobbing.
We went, we ate, we had fun, we went to bed.
The next day we got married. We got married in the afternoon and had time before we were to go to our  wedding dinner. I made my husband dance to "our" song in the room (Somebody by Depeche Mode…see, 80's girl) but told him that after we ate I wanted to go dancing again so we could dance on our wedding night. He agreed.
We went, we ate, we had fun, we went to dance. Hmmm. The band that played the night before was not playing. It was a 70's band. Hmmm. I don't really know any 70's music and neither does my husband. We sat there for quite some time. Finally we agreed that we would just dance to the next song that both of us recognized and then call it a night. So that is ladies and gentleman how the song Brickhouse by the Commodores became my wedding song. Yes, a song about a well stacked chick is my wedding song. At least it gives us something to laugh about. 😉

Marriage has it's good times and it's sticky times. Lucky for me the sticky times have been few and short lived and the good times are what dominate life in our Brickhouse. But in honour of those having a sticky time in there love life right now, I ofter you up the traditional caramel apple. I tried to make small ones but the lollipop stick kept coming off. The larger ones really do work better as do the wooden sticks (both sticks and pops were found at Michaels). I rolled mine in Demura sugar, just for effect, you so don't need to do it (it will make it too sweet….but I wanted texture darn it all 😛 ).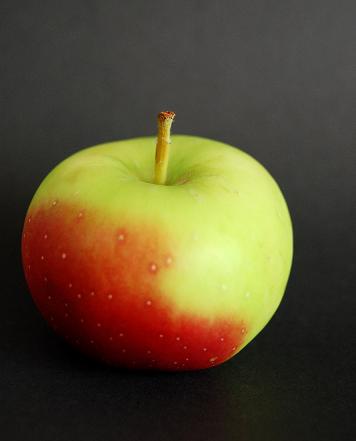 Caramel Apples
Makes 10 to 12
1 cup granulated sugar
1 ¼  cups heavy cream
½  cup light corn syrup
2 TBSP unsalted butter
1 tsp vanilla extract
10 to 12 small apples (I used a variety of sizes), stems removed
Vegetable-oil cooking spray
Round wooden skewers (or lollipop sticks)
Directions
Heat sugar, cream, corn syrup, and butter in a saucepan over medium-high heat, stirring until butter has melted. Clip a candy thermometer to side of pan, and continue to cook until mixture reaches 240F. Remove from heat, and stir in vanilla. Let cool for 5 minutes.
Line a baking sheet with parchment paper, and coat with cooking spray. Insert a skewer into stem end of each apple. Dip apples in caramel, and place on sheet. Let stand until set, at least 1 hour. Apples can be stored airtight for up to 1 day.
If you want to add decorations you simply roll the apple in the item you want right after you dip them. Chocolate chips, crushed candy pieces, crushed cookie pieces, colored sugars, marshmallows, basically whatever you want.
Adapted from Martha Stewart.com