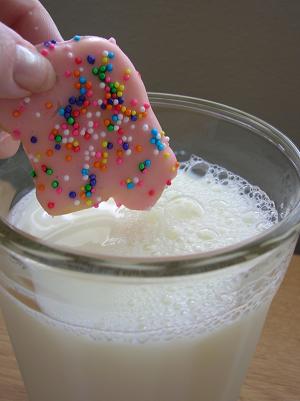 I will admit that in my family I am the worrier. However, I am a pretty big go with the flow kind of gal usually. When the market started to plummet I chose not to panic. We are not heavily vested in the stock market and we are relatively young enough that we can wait/hope for it to rebound. It also helps that my parents and in-laws retirements are not dependent on the stock market, so that makes me sleep better at night.
I chose to remain calm as well for my friends who have recently lost their jobs (remember I am in the land of WAMU) and give them a glance of optimism. After all, my husband has been unemployed on occasion. And though highly unpleasant it lead us to do things that turned out better in the end (like moving to WA).
But yesterday, I lost it. And I lost it hard. I cried over cookies (let's keep in mind my one meds are making me oversensitive…but I still think I would have cried not even being on it). I am sure by now, most of you know that Mother's Cookie Circus Animals has gone out of business. And truthfully I feel like a little piece of my childhood is dying. For whenever I was having a truly bad day I would swing by the store for a little mini bag of those pink and white polka dotted animal shaped blobs and there was always a sense of happiness. I know food is not suppose to make you happy (but darn it, it does me). Of course, it's not just the cookie that makes me happy, it is the memories it evokes as well. Happy childhood days when your hard decisions were what ice cream to get from the ice cream man…creamsicle, drumstick or bomb pop (still a hard question to answer though). How excited you were to find a lady bug in the grass. How you loved to catch them in a jar and how my mother would convince me to set it free or it would die. When Scooby Doo was still good and they didn't have that darn Scrappy Doo bring down the show. You literally had no care in the world, though sadly, you didn't know that at the time.
So today I pull out from the archives. My attempt when I first started out with this blog to make my own version of Circus Animals. I never got the flavor right, but I got them looking pretty close to the real thing.
In my sadness, I have already gone to three stores and bought 10 bags of them. Yes, I am crazy. I also bought this t-shirt that I saw on Slashfood today.
So goodbye to you my favorite store bought cookie, you will be missed. You will be missed.