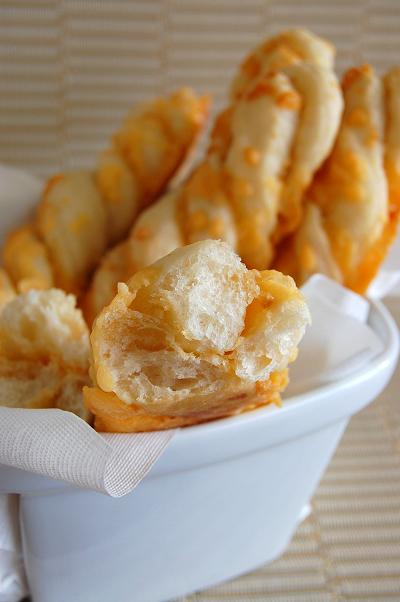 I often joke when people ask me how I met my husband. I tell them "the old fashion way…the Internet". Being shoved into the Online dating world by a friend I was beyond annoyed at her. I always thought  online dating was for desperate people. And well, I was easily getting dates. Just not the right kind.
When I met my now husband I had no intention of ever getting married. Ever. Spending too many hours in a locker room with guys made me weary of doing so.
We were on a site that would show you if someone was interested in you. I clicked on his bio (which was odd because I stopped looking after a REALLY BAD date). But here was this guy playing with his dogs and something just made me click. I read in his bio that he liked Jif peanut butter. So I wrote him this…"I was in a Jif peanut butter commercial when I was 3". He wrote back like 3 pages. 🙂 Ah, the power of Jif.
We spent a week emailing each other and finally we talked on the phone one night. We talked so much that both of our cell phones started to die. So he asked me if I was hungry. I said I was and we agreed to meet for dinner. Lucky for me he lived 30 minutes away so I could make myself look a little more spiffy.
We met at one of my favorite eats in Phoenix, Mimi's Cafe (yes, it is a chain, but a good one). I didn't recognize him at first as he had shaved most of his hair off. Umm. Not a good look. But there was something about him and I was immediately impressed when he gave up his seat for an elderly man to sit down. We talked and talked and then he asked about marriage. See I didn't list marriage as something I wanted. My husband had been married before and I could tell by the way he phrased it that he was eventually wanting to marry again. So I lied. I lied and said that though it was not a top 5 priority I was interested in getting married one day. But I wasn't. This will become very ironic.
At the end of the night he walked me to my car and we hugged ( I never kiss on the first date…yep, I am old fashion). He told me he would grow his hair out for me. Plus for him.
Something was so different about him. He immediately felt like comfort to me…a full on grilled cheese sandwich with warm tomato soup while I sit in my flannel pj's by the fire under a blanket kind of comfort.
We spent a lot of time together. I knew when I was considering skipping playing hockey that night (never did though) to go out on a date with him that I was falling hard.
This is where the irony comes to play. As the girl who didn't want to get married was engaged just 5 weeks after knowing her now husband. And truthfully, we would have gotten married that weekend, but we decided since we didn't have a ring or anything like that, we would hold off. So we picked a date, Pi day (March 14th….3.14). It worked for us since we were both nerds. I knew I loved him even more when he suggested that we get married at 3pm. If you are a math nerd you will appreciate that. Why? Because on a 24 hour clock, that had us getting married at 3.1415. Yes, we really are that geeky.
Sunday marks my 5 year anniversary of the day I met my husband. The day that changed my life for the better. I have never known such love and support. Didn't think it was possible. Now I know. I am so glad I never settled, for in the end I got my total package.
So to honor my husband I offer up Garlic Cheese Twists. All things he will eat. These were fairly simple to make…the twisting is the hard part…or should I say time consuming part. I used fresh garlic but you could get away with using garlic powder if you like.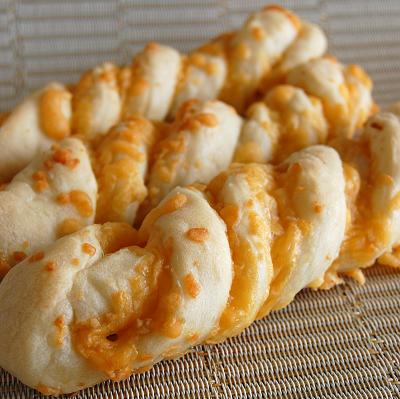 Garlic-Cheese Twists
3 cups all-purpose or bread flour, divided use
2 ½ tsp active dry yeast
1 TBSP granulated sugar
1 ½  tsp salt
1 ¼  cups warm water (110F)
1 TBSP canola oil
1 cup freshly shredded Tillamook Cheddar Cheese
1 clove garlic, minced
olive oil for brushing
Butter (or spray) a baking sheet; set aside.
Combine half of the flour with yeast, sugar and salt in a large bowl; add warm water (110F) and oil; beat on medium speed with an electric mixer until smooth, 3 to 4 minutes.
Stir in garlic and as much of the remaining flour as needed to make a stiff dough.
Turn dough out onto a floured surface and knead 4 or 5 times or until smooth and elastic. Divide dough into fourths; shape each portion into a ball then divide each ball into 10 portions. Shape each portion into an 6-inch stick.  Brush 1 stick with water and twist it with another stick, pressing at the top and the bottom. Arrange the twists on a baking sheet. Repeat with the remaining sticks.
Place twists 2-inches apart on baking sheet. Brush the twists with olive oil and sprinkle cheese on top. Cover and let rise in a warm place for about 50 minutes.
Preheat oven to 400°F.
Bake until lightly browned, 12 to 15 minutes. Serve warm.