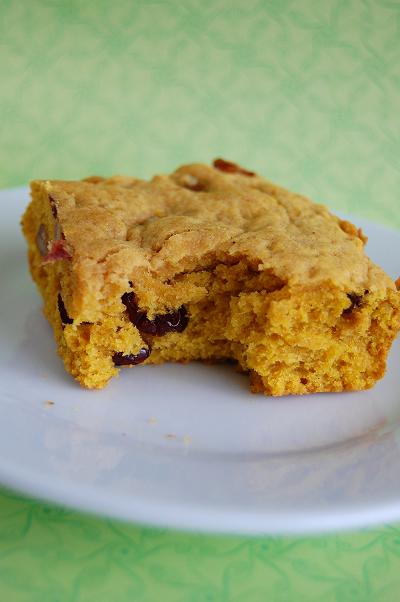 Our dog has an amazing ability to sneak up on you. One minute she is not there and the next her hot breath is on your neck and you never even heard her. Knowing this I decided to help earn her keep in the family I would try and train her to become a ninja(though I'm not sure how marketable that would be). We have the sneaking thing down pat. It's all the other stuff she is lacking. Let me just say I am thankful that we are using paper Chinese throwing stars otherwise I would be out a few eyeballs and there would be many a hole in the wall(of course I kid, we only let her play with nunchucks 😛 ).
I had to come to the sad conclusion that my dog was not cut out to be a ninja and so I had to come up with another career for her. I chose President of the United States.
This is after all a historic year in Presidential history. We are either getting a black president or a female vice-president. So I say why not a canine for 2012? At first she was reluctant because she does not like the idea of having to move, cockers are not one for change, but I assured her that everything would be alright. My Crazy Cocker Spaniel(CCS) already has a VP chosen, our Little Fuzzy Bunny(LFB), running together on the Fluff Ticket.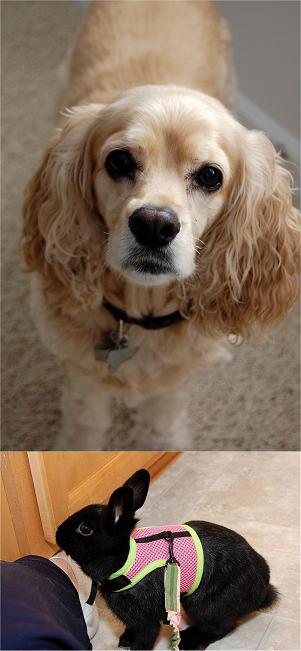 So no doubt you are asking yourself what does the Fluff Ticket Stand for?
Good question.
Pro:
*Bacon, Chicken, Sugar Cookies and Snow Peas (Carrot Tops for the VP)
*Naps, several times a day to keep your mind truly rested and refreshed and ready to handle anything life can throw at you.
*Spay and Neutering. With LFB kindly reminding rabbit owners that 80% of all female bunnies will die of cancer if not spayed(not a scare tactic…just a fact).
*Frugal spending by pet owners, unless spending is on treats or toys for pets.
*Public Transportation. Supports carpools, park and rides, biking or walking to work. Though does admit that a  ride in a car with your head out the window is always nice.
*Walks when not raining.
*Belly scratching.
*Sniffing things.
Anti:
*Wet grass. Nuff said.
*War. Anything that keeps soldiers away from their pets makes this ticket sad.
*Baths. We are animals, we are suppose to stink a little.
*Pet outfits. Especially since CCS's owner is pro this. 😉
*Cheap pet food.
*Walks when raining.
*Shower curtains, CCS's greatest fear (sadly enough). 😀
Now just because they are the Fluff Ticket don't let that give you the impression that they are softies. As you can see from the picture below, they are tough when they need to be. 😉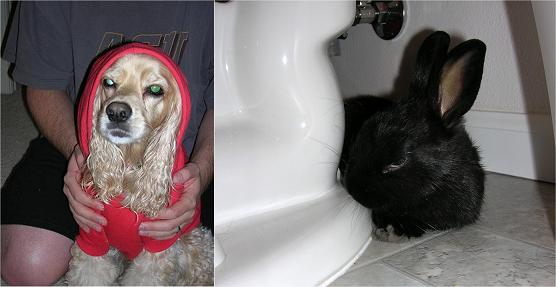 If the issues don't get voters I guess we will just have to resort to giving out baked goods. Starting with these Pumpkin Cranberry Bars. These are really more like pumpkin bread in bar form. Not as sweet as I had hoped but would make for a great afternoon snack.
Today's post, though not serious at all, is a reminder of something serious….please register to vote if you have not already! Please educate yourself about the candidates, what they stand for, what issues are important to you. Then go and vote on those issues and candidates!
Pumpkin Cranberry Bars:
1 cup pecans
2 cups all purpose flour
1 tsp baking powder
1/2 tsp baking soda
1 tsp ground cinnamon
1/4 tsp ground allspice
1/4 tsp ground ginger
1/4 tspsalt
1 cup unsalted butter, room temperature
1 cup  granulated white sugar
1 large egg
1 tsp pure vanilla extract
1 cup pumpkin puree
1 1/2 cups  dried cranberries
Preheat oven to 350 degrees F  and place the rack in the center of the oven. Place the pecans on a baking sheet and bake for about 8 – 10 minutes or until lightly browned and fragrant. Remove from oven, cool completely and then coarsely chop. Set aside.
Increase the oven temperature to 375 degrees F and butter and flour an 9 x 9 inch pan.
In a large bowl, whisk together the flour, baking powder, baking soda, ground cinnamon, ground allspice, ground ginger, and salt. Set aside.
In the bowl of your electric mixer, or with a hand mixer, cream the butter and sugar until light and fluffy (2 – 3 minutes). Add the egg and vanilla extract and beat until incorporated. Beat in the pumpkin puree until incorporated (the batter will look curdled at this point). Gradually add the flour mixture, mixing only until combined. Stir in the chopped toasted pecans and dried cranberries. Spread the batter into the prepared pan and bake for about 30 – 35 minutes or until a toothpick inserted into the center of the bars comes out clean. Remove from oven and place on a wire rack to cool. Cut into 16 – 2 inch bars.
Adapted from Buttercup Bakes at Home by Jennifer Appel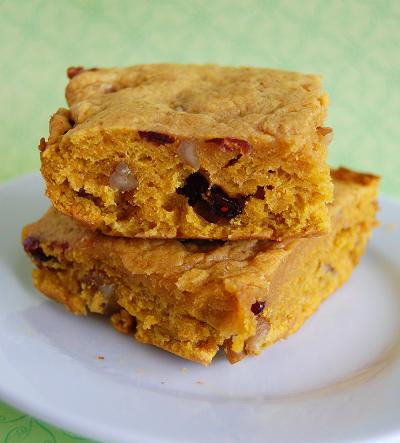 We are Crazy Cocker Spaniel and Little Fuzzy Bunny and we aprove this message.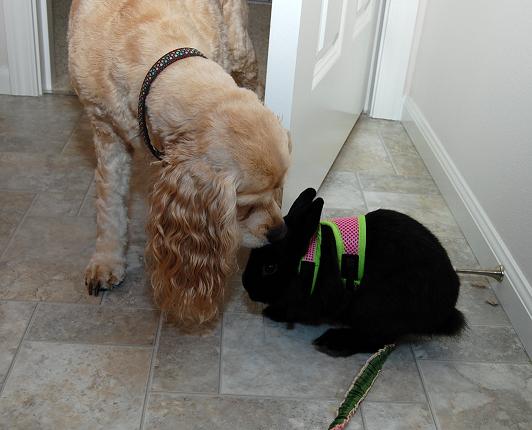 CCS/LFB 2012