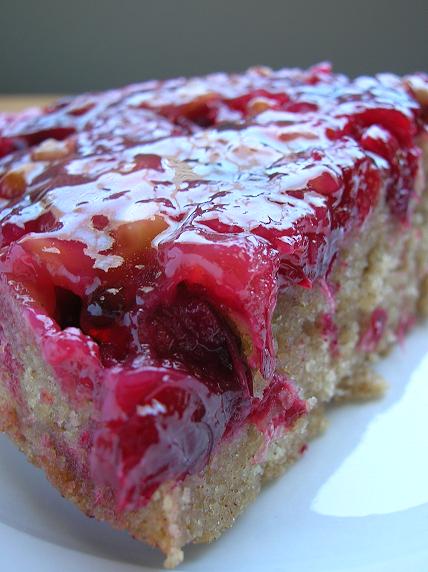 I wont say it is the most wonderful time of the year(we all know that is when hockey season starts) but it comes darn close. I am SUCH a sucker when it comes to Christmas…throw a little red and green glitter on something or paint a little gingerbread man or tree on it and suddenly I want it. I scream consumer Christmas.
Not to worry, I do know the true meaning of Christmas…I did grow up watching the Grinch and Charlie Brown Christmas after all.
Christmas was also the time of year to mess with my mother. I used to annoy her by refusing to buy Christmas wrapping paper, instead buying regular birthday paper and then writing in the word Jesus after each time it said Happy Birthday. My mom was not a fan. She was also not fan of most of my wrapping styles. See my mom gets a little Martha Stewart about her tree. She didn't used to when we were little kids, but as we got older she took control of the tree. She likes the balls, ribbon, tree skirt, wrapping paper, etc…all to match. To ensure this she would GIVE us the wrapping paper. I of course, being the giant pain in the ass I was, would flip the paper over to the white side and draw little pictures on it and use that side for wrapping. What did I draw you ask? Festive stuff like elves stabbing snowmen, reindeer pooping, Santa throwing up. I changed it up every year, you know, for variety. Needless to say my mother finally caved and allowed me to going back to picking my paper. I am nice now and usually have a more classic taste these days or even better I pay to have Amazon.com to do it.
Another thing that usually suckers me into consumer Christmas is Christmas Cookbooks…surprise, surprise. So when my biggest inspiration came out with another cookbook, and it was a Christmas one, I was all over it. I'm Dreaming of a Chocolate Christmas by Marcel Desaulniers had many a thing that I wanted to try but the vibrant color of the cranberry cake stuck out…plus cranberries are on sale.
Let my start off by saying that this cake was a pain in the butt to make to put it mildly, but it was OH so GOOD. I actually made this twice. I made the full size first but got super pissed because the cake layers shrink because there is very little flour, no problem, except that I got 3 different sizes. So out came the cookie cutter to make mini ones. I decided I would try them again, this time in my 4 1/2-inch diameter pans…that worked much better. Still they shrank but I liked the texture of them better too. The batter is just a much as a pain too. It is like tar, white tar. And you have to fold egg whites into the white tar…so not a fun task…but again, it tastes really good. My frosting is a much more vivid red than in the cookbook, I think mostly because I threw in more cranberries than what it called for and I could not for the life of me get my butter to go soft. It was freezing that day and would just not cooperate. If you are looking for a tasty challenge, then this just might be the cake for you.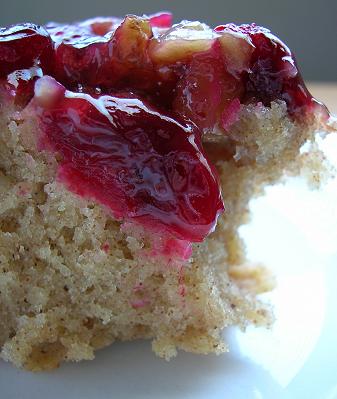 White Chocolate Cranberry Cake
White Chocolate Mousse Cake
4 TBSP unsalted butter, cut into 1 TBSP pieces, plus 1 TBSP melted
12 ounces white chocolate, coarsely chopped
10 large egg yolks
¾ cup granulated sugar
1 tsp vanilla
½ cup all-purpose flour
6 large egg whites
Preheat oven to 325F
Lightly coat three 9 x 1 ½- inch round cake pans with some of the 1 TBSP melted butter.(I personally made mini ones using 41/2 inch diameter cake rounds. Line the bottoms with parchment paper, then lightly coat the paper with more melted butter.
Melt the chocolate and butter on top of a double boiler.
Place egg yolks, ½ cup sugar, and vanilla in the bowl of a standard mixer fitted with a paddle attachment. Beat on high until lemon-colored and slightly thickened, about 4 minutes. Add the melted white chocolate and beat on medium-high until thoroughly combined, about 30 seconds. Remove the bowl from the mixer. Use a rubber spatula to fold the flour. Transfer the mixture to a large bowl and set aside.
Place the egg whites in the clean bowl of a stand electric mixer fitted with a balloon whip. Whisk on high for 45 seconds until soft peaks form, then add the remaining ¼ cup sugar and continue to whisk on high until stiff peaks form, about 45 seconds. Remove the bowl from the mixer. Add about a third of the egg whites to the egg yolk mixture and fold to incorporate, using a rubber spatula. Add the remaining egg whites and fold until the mixture is uniform in color. Immediately divide the batter into prepared pans, spreading it evenly with a rubber spatula.
Bake on the top and center racks of the oven until a toothpick comes out clean , about 21-22 minutes(about 25 for the minis because they are thicker). Halfway through rotate the pans 180 degrees and switch racks. Remove cake from oven and let cool for 30 minutes. Invert the cake layers onto cake plates. Carefully peel away the parchment paper. Refrigerate the cake layers uncovered.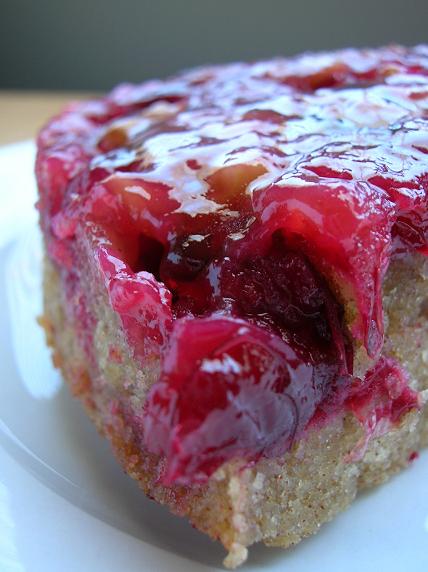 Cranberry Icing
1 ½ cups fresh whole cranberries
1 ½ lbs(6 sticks…yes 6) unsalted butter, cut into 1-TBSP pieces, softened
3 TBSP Grand Marnier(optional)
2 ½ cups powder sugar, sifted
Place cranberries on a baking sheet and bake in a 325F oven for 8 minutes, until they start to burst. Then put them in a bowl and place in fridge.
Place butter in the bowl of a stand electric mixer fitted with a paddle attachment. Mix on low for 1 minutes, then increase speed to medium and beat for 1 minute. Use a rubber spatula to scrape down the sides. Add the cranberries and mix on low speed for 15 seconds, increase to medium speed and mix for 1 minute. Scrape down the bowl. Add the orange liqueur, then gradually add the powder sugar while mixing on the lowest speed until combined, about 1 ½ minutes. Scrape down again. Beat on medium-high for 1 minute until very soft and fluffy. Remove bowl from mixer, and use a rubber spatula to finish mixing the icing until thoroughly combined.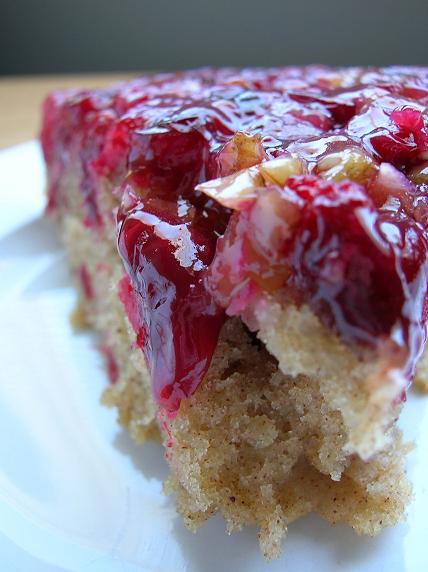 To assemble the cake:
Remove the cake layers from fridge. Fit a pastry bag with a large star tip. Transfer 1 cup of the icing to the pastry bag and set aside at room temperature. Use an icing spatula to evenly spread 1 cup of the remaining icing over the top of one of the cake layers, to the edge. Use a wide utility turner to remove the second layer from the cake plate and place it on the icing. Spread another cup of icing over that layer to the edge. Top with the last layer. Gently press the layers into place. Using a sharp knife to trim away any rough edges around the cake. Spread the remaining icing evenly over the top and sides of the cake.
Using the pastry bag, pipe a ring of 8 to 10 evenly spaced cranberry icing stars along the outside edge of the top of the cake. Refrigerate cake for at least 1 hour before cutting and serving.
Heat blade of a knife under hot water and wipe dry before cutting each slice. Slice the cake while still cold, then keep slices at room temperature for 30 minutes before serving.
*Since I made mini ones, I only did 2 layers. I also only made ½ batch of icing.
Source: Adapted from I'm Dreaming of a Chocolate Christmas by Marcel Desaulniers