So another year has come and passed and I am once again 29 years old(for the 5th time). And once again I made my husband trek to the Melting Pot for my anual birthday dinner there. When I was younger we lived across a family where the dad was somewhat of a gourmet cook(couldn't bake to save his life but he could cook). One night we were all invited over for dinner. He served fondue. It was my first experience with fondue and I was instantly enamoured with it and have been ever since. Luckily the beloved 70's trend has found it's way back and I just hope that it stays around this time.
Traditional Swiss Fondue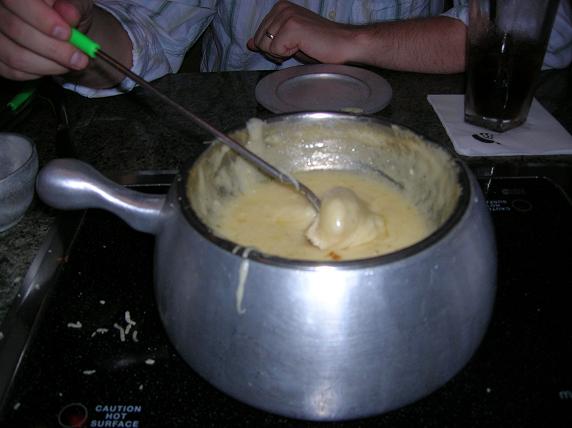 California Salad…though I'm not sure what is so Californian about it???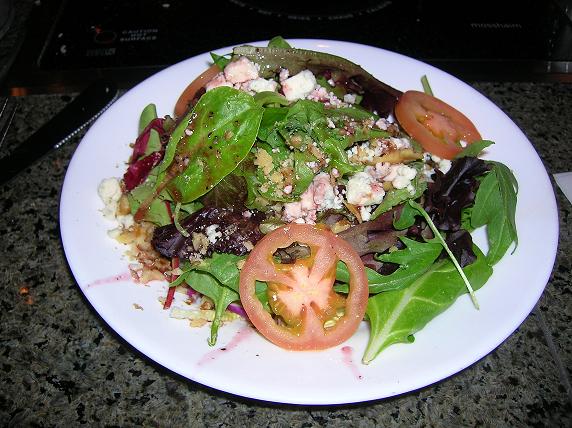 Surf and Turf…lobster, filet minon and portabello mushrooms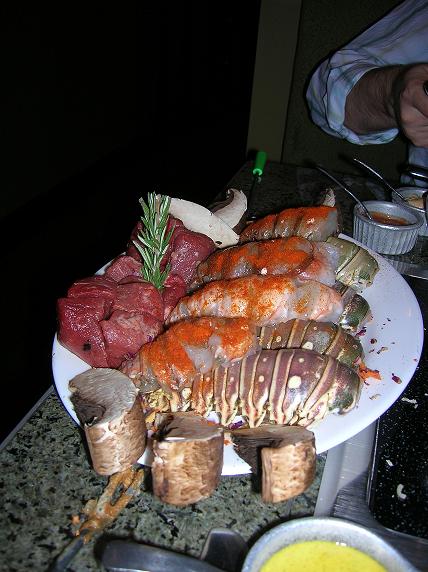 Milk Chocolate Fondue with Bailey's Irish Cream