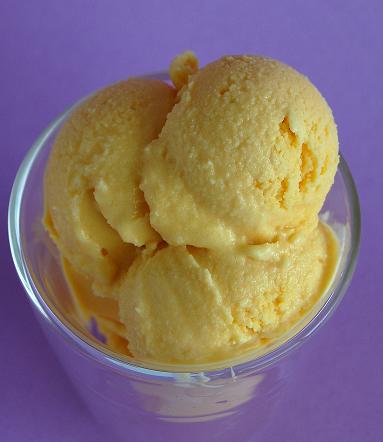 My very first teaching job, I had a principal who liked me. Really, really liked me. Even though I was a first year teacher she would often send visitors into my classroom, to "represent" our school.
My kids had been working on a research project and one of my super nerdy kids (J)was doing Mount Kilimanjaro. This was long before the days of the Internet were available to the kids and they were forced to use things like books (gasp) and magazine (the horror) to research their topic. At the time of the project I was a subscriber and avid reader of Outside magazine. I was dating a very outdoorsy kind of guy at the time. If you have never read it before, it is actually quite interesting, but every now and then, in the back they have what one might call a quirky tidbits and quips. But I thought nothing about it. I gave a copy of the magazine to J since it had a spread on Mt. Kilimanjaro. Again, thought nothing of it.
When the guest from New Zealand came through I was reading a story about a family of owls. This was 6th grade, so we still had story time from time to time. The kids were raising their hands and participating nicely. Everything was going great. That way until J raised his hand.
Let me be the first to say that in no way was this kid trying to be a smart ass. He was one of those kids like in Jerry Maguire who went around telling you how much the human head weighs, it was just his thing. So when he raised his hand, I just thought to myself, yay, the smart kid is chiming in. I called on him and out of his mouth he said, "did you know owls don't have penises?" At first I was like WTF? But then I remember the little write up that was in Outside magazine about that. In total amazement I did not panic. Or sure, I panicked on the inside. Big. Time. But on the surface I just rolled with it.
"Most birds don't" was all I said, and I moved on from there. And that was the end of that. The rest of the classes eyes got about as big as an owls, as well as the visitors in the back, but J was more than satisfied with my answer. We even later (with permission from his parents) researched why that was, and what did they have if they didn't have penises? You will have to look that up, this is a semi-family blog. 😉
The visitors were impressed to say the least that I just rolled with it. In a way, I was too.
I ran across an old copy when I was Spring cleaning. It had a quirky little article on mangoes. It got me wanting to make something with mangoes. So I did. At first I was thinking a Bavarian, but then I just ended up making it into good ol' ice cream. I know many of my Phoenix friends are experiencing a heat wave, so a little ice cream will do them some good. As long as they eat it quickly.
Now go look up why owls don't have penises, you know you are going to.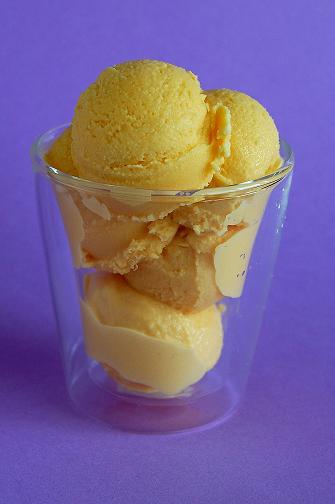 Mango Ice Cream
1 1/3 pounds ripe mangoes (2-3 mangoes)
½ cup water
¾ sugar
½ cup sour cream
1 cup heavy cream
¼ tsp vanilla extract
a few drops freshly squeezed lemon juice
Peel the mangoes, slice them into quarters, and remove pits. Cut the mangoes into chunks and cook them with the water in a medium, nonreactive saucepan over medium heat, covered, stirring once or twice, until soft and cook through, about 10 minutes.
Remove from the heat, stir in the sugar, then cool to room temperature.
Puree the cooked mangoes and any liquid in a blender or food processor (I then ran it through a sieve so that any pulpiness would be gone), Add mango puree with the sour cream, heavy cream, vanilla and lemon juice and blend until smooth.
Chill the mixture thoroughly in the refrigerator, then freeze it in your ice cream maker according to the manufacturer's instructions.
Adapted from The Perfect Scoop by David Lebovitz